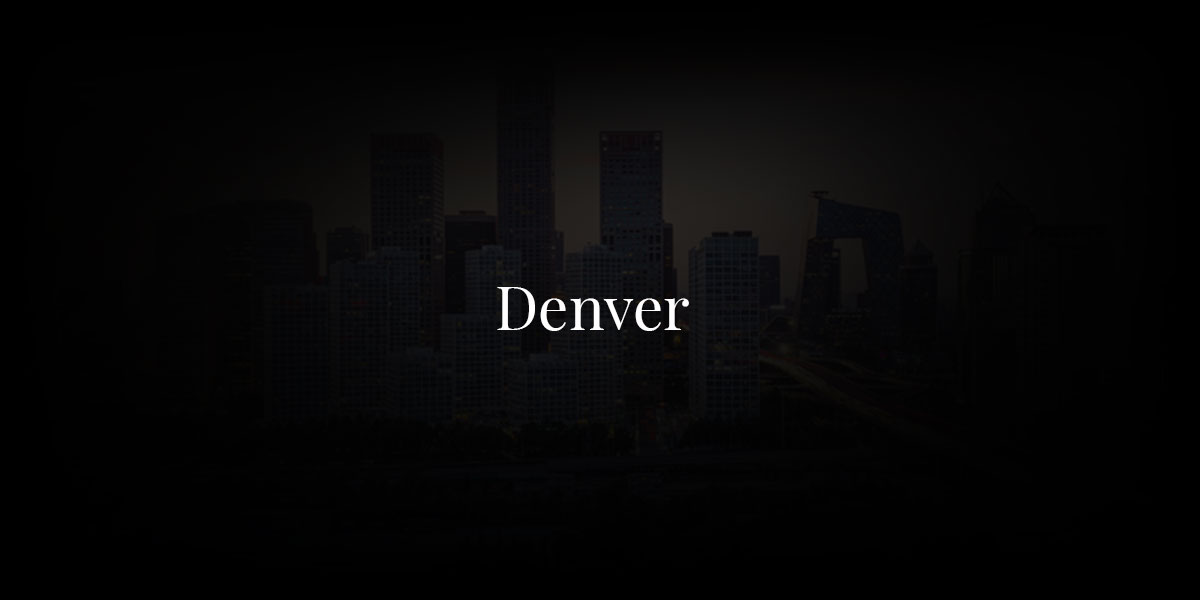 Denver's top agencies: 4 best agencies for upcoming models and talents
The next generation. These model and talent agencies provide high-quality products, brands and campaigns. The best agencies for models and actors in Denver, the reliable partner for expressive photo shootings: agencies organize multifaceted model for photo campaigns and photo shoots. Model agencies attach importance to consistent quality and development potential. Product, location and Model! Everything should be accurate so you can be sure that you as a company with them will achieve your campaigns' desires for your project. Flexible solutions for individual requirements are standard for you and your customers. Professional models can motivate teams and photographers to present perfect results. From magazine cover shooting to the showroom for Stardesigner worldwide and online shop photoshooings.
Discover your model agency for media campaigns and shootings
See the top modeling agencies in Denver (USA) here. If you want to become a model in Denver, you might also check model agencies in Dallas (USA) or Los Angeles (USA).
Wilhelmina Denver
Wilhelmina Models is not just based in all the big fashion capitals like New York, Miami, Los Angeles, Chicago and London but also in Denver. They have more affiliates in USA, Canada, Thailand, Dubai and Japan.
Feature x CM Models
Your in Germany the next days or weeks? Discover CM Models x Germany Casting Tour 2023.
209 Kalamath St Unit 10 Denver, CO 80223
+1 (0) 720 382 1512
Donna Baldwin Agency
One of the most famous agencies in Denver, Colerado surely is Donna Baldwin Agency. They support upcoming models, actors and talents with a superiour expertise.
2237 W. 30th Ave. Denver, CO 80211
+1 (0) 303 561 1199
Eden Talent Agency
Eden Talent Agency covers a wide spectrum of people including adults and minors of all genders and even whole families. They worked together with awesome clients such as Toyota, Volkswagen and M.A.C. Cosmetics.
7625 W 5th Ave. Unit 107N Lakewood CO 80226
+1 (0) 720 296 7722
Maximum Talent Agency
Maximum Talent strives to represent top models and extraordinary talented people from all over the world. They also work with children to provide the next generation of fantastic models and talents.
6000 E Evans Ave Bldg 1 Ste 341 Denver, CO 80222
+1 (0) 303 691 2344
John Casablancas Agency
John Casablancas is a very successful agency and has been around for over 30 years.
7555 E Hampden Ave, Suite 104 Denver, CO 80231
+1 (0) 303 337 5100
More cites of the United States
New York
Chicago
Los Angeles
Miami
San Francisco
Atlanta
Dallas
Las Vegas
Houston
Medford
Miami Beach
Minneapolis
Naples
Nashville
Philadelphia
Portland
Richmond
San Diego
Seattle
St. Louis
West Hollywood
https://modelagency.one/wp-content/uploads/2016/11/Denver-modelling-agency-model-list-ranking.jpg
600
1200
Trainee
https://modelagency.one/wp-content/uploads/2023/03/logo-icon-model-agency-one-new-york-los-angeles-paris-milan-london-best-agencies.svg
Trainee
2016-11-24 13:10:22
2020-11-11 12:10:18
Denver's top agencies: 4 best agencies for upcoming models and talents