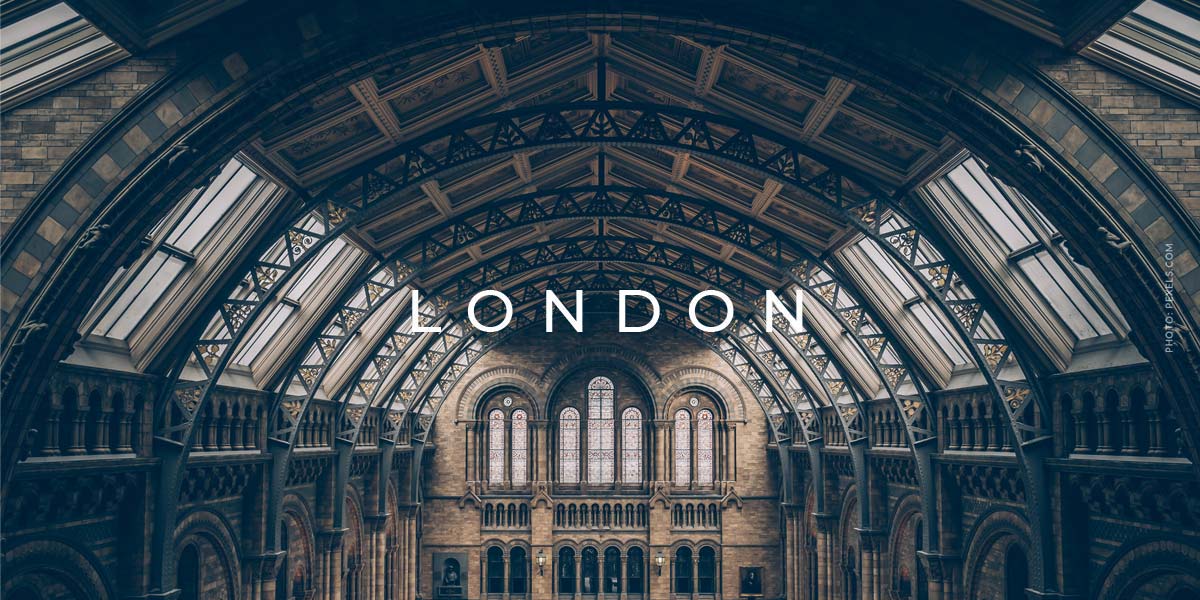 London Model Agency: Best 24 Agencies
London Model Agency – The model agencies in London provide high-quality products, brands and campaigns, from campaign shootings to projects in Los Angeles, London, New York and much more. Good modeling agencies in London, guaranteeing reliable partners for high-quality photos and videos: they provide multi-faceted talents for advertising, advertising campaigns, shoots and shops. In this article we have selected the best agencies in London for you like Wilhelmina, CM Models and Elite Models.
Best model agencies in London
Before we explore the list of top model agencies, here are some interesting articles with important tips for you if you want to become a successful model:
Now let's discover Londons's agencies!
Feature x CM Models
Your in Germany the next days or weeks? Discover CM Models x Germany Casting Tour 2023.
Select Model Management
Select Model Management is a great agency with good job possibilities. The models were seen at campaigns from Paul Smith, Hugo Boss, Burberry, Valentino and many more. They have an own magazine which has the name Selected Artists& Icons. Special booking is an extra category to book musicians or digitals.
27-35 Mortimer Street, London, W1T 3JG
women: +44 (0) 20 7299 1300
men: +44 (0) 20 7299 1322
Wilhelmina
Wilhelmina Models is not just based in London, they also represent models in New York, Miami, Los Angeles and Chicago.
6 Perseverance Works, 38 Kingsland Road, London, E2 8DD
+44 (0) 20 7613 0993
Next Management
Next Management works with top models which are represented in magazines like Marie Claire, Vogue and Harpers Bazar. You can find Next agencies not only in London but also in Miami, New York, Milan, Paris and Los Angeles .
+44 (0) 207-251-9850
Ground Floor Blocks B and C, Morelands Building 5-23 Old Street, London, England EC1V9HL
Do you know "The Model Book"
Listen to 
The Model Book Podcast
for free! Now available on
Apple
, 
Spotify
, 
Amazon
, 
Deezer
and everywhere, where you'll find podcasts. ➡️
Listen now: Model Podcast
Elite Models Models
Elite Models London is one of the most famous model agencies in the world. They are responsible for models like Kendall Jenner, Sigrid Agren and Crystal Renn. The top models Cindy Crawford, Naomi Campbell and Gisele Bundchen have worked with them. The agency is influenced by all established brands because the models get jobs from them. Elite Model agencies are distributed all over the world for example in Hong Kong, New York, Paris and London.
1 Islington High Street, London N1 9LQ
+44 (0) 207 841 3288
Models 1
This agency works together with great models who get great jobs. They are often seen at covers from Harper´s Bazaar or Vogue. Hugo Boss, Calvin Klein and Raph Lauren are just some of the big brands which worked together with the models from Models1.
12 Macklin Street, Covent Garden, LondonWC2B 5Sz
+44 (0) 20 7025 4900
IMG Models
IMG Models is a talent discovery and model management agency. Next to London, you can find their agency's in four other world capitals: Paris, New York, Milan, and Sydney.
They represent Models like Bella Hadid,Gigi Hadid,Kate Moss, Alek Wek, Gisele Bündchen, Miranda Kerr and more.
97 Tottenham Court Road, The Network building, 3rd Floor, London W1T4TP
(+44) 207 665 5500
Storm Models
Storm Models is a professional agency which offers their models good Jobs. The jobs are for example with Numero, Elle and Calvin Klein. Their model Geron McKinley have a job for the Puma x Fenty campaign 2017 and Jourdan Dunn won a Glamour Award.
1st Floor, 5 Jubilee Place, London, SW3 3TD
(+44) 207 368 9900
CM Models
International modeling agency working all over Europa and in London.
Address by appointment only
 Base Models
Base Models is a model agency for woman and men. The agency represents a few models from London.
Base Models Youtube
Base Models 276 Vauxhall Bridge Road London SW1V1BB
info@basemodels.co.uk
+44 (0) 20 7323 0499
First Model Management
First Model Management is placed in London near to the Westminster Cathedral. They offer models with strong and interesting faces and have a good selection of women and men models.
276 Vauxhall Bridge Road, London SW1V 1BB
+44 20 7436 9095
Bridge
Bridge represent beautiful and professional models. They shoot not only thin models but also thicker models. Bridge is another model agency.
20 Brunel Close, London SE19 3AE
info@bridgemodels.co.uk
+44 (0) 203 637 0684
D1 Models
D1 Models develops long-term careers and connections. They have connections to luxury labels like Prada and Saint Laurent. The models are represented at fashion shows, shootings and campaigns. The other d1 model agency is placed in New York.
Union Wharf, 23-25 Wenlock Road, London N1 7SB
+44 207 490 8009
Supa Model Mangement
Supa Model Management is a male model agency. Great shootings and campaigns! You can choose between the categories Development, Mainboard, Image and Extraordinary. All models look awesome and can get jobs for Prada, Valentino and Cos.
14 Dufferin Street, London, EC1Y 8PD
+ 44 (0) 207 490 4441
Premier Model Management
Premier Model Management is one of the world´s top model agencies. They represent successful faces and nurture careers of some supermodels. They are focused on discovering and scouting next-generation top models.
Premier Model Management 40–42 Parker Street London
+44 20 7333 0888
Anti- Agency
This young Agency was founded in 2013. They focus on internationally based girls and boys with personality and something unique. They promote people they believe in and have a different philosophy than the other agencies. You need to visit their website.
10f Shepperton House 83-93, Shepperton Road, London N1 3DF
+44 203 393 8518
Oxygen Models
Oxygen Model Management is one of London´s leading boutique model agencies. They supersede their models in a friendly and family atmosphere.
Oxygen Model Management Unit 4, Chelsea Farmers Market 125 Sydney St, London SW3 6NR
+44 (0) 207 351 2000
Rage Models
They do a lot of fashion shows in Shanghai but shootings as well.
2nd floor 145-157, St. John Street, London, EC1V 4PW
+44 20 7233 6797
Nevs Models
Nevs Models represent models from different countries and from the whole world. Look at Instagram and the website from Nevs Models and convince yourself.
Regal House, 198 Kings Road, London, SW3 5XP
getamodel@nevs.co.uk
+44 (0) 207 352 9496
Body
The Body model agency offers high-end fashion models and commercial models. They provide their models with career developing work and training.
+44(0)207 736 4078
3rd Floor, Chester House, Fulham Green, London, SW6 3JA
PRM Agency
PRM is a boutique model management company based in London representing female and male models.
3 Archie Street, London SE1 3JT
info@prm-agency.com
+44 (0) 207 064 4920
Established Models
Founded in 2013 By Elaine Dugas and Fraser Belk, Established Models is a model agency that has responded to an industry where empowerment and support for models has never been more important.
Unit 25, 214 Bermondsey Street, London SE13TQ
info@establishedmodels.com
020 3696 9911
Boundary London
Boundary London is a boutique model agency discovering and representing high-end talent. Bound by understanding of the importance of personality, diversity and authenticity.
9 Luke Street, London EC2A4PX
holly.f@boundary-london.com; 07732427708
polly.c@boundary-london.com; 07791484656
Leni's Model Management
Leni's is an award winning model and influencer agency, founded in 2009 by Eleni Renton.
10 Laystall Street, London EC1R 4PA
info@lenismodels.com
+ 44 20 7042 0420
Duo Model Management
DUO was founded in London by Courtney King and Becky Dejong. With many years booking experience between them, as well as their former career as models, they took the initiative to start their own agency.
Duo Models Instagram
Hudson House, 8 Tavistock Street, London, WC2E 7PP
info@duomodelmgmt.com
0203 709 9806
London Model Agency
Agencies attach importance to consistent quality and development potential. Ther is how modeling agencies achieve high quality, representative shooting results that convince their customers. Young talents can adapt flexibly to different situations. From the catwalk of a fashion show to the fashion week to the shoot for worldwide fashion houses to the advertising film for social media. Details must not be neglected. Everything must be perfect so that you and your team achieve your desired result for your project! The highly demanded demand from the client's highest level of creativity and organization is available only from the model with first-class management. Flexible solutions are standard for models, the customer is king. Professional models motivate teams and photographers to get the best from them. Here is the list of the best modeling agencies in London.
Learn how to become a model
London Map
Take a walk over the famous tower brigde in london!
What can models / model agencies do for you in London?
These modeling agencies provide strong brands, products and campaigns. From international campaigns for the automotive sector to work in Milan, Paris and many more. The best modeling agencies in London, the reliable partner for expressive photo shootings – they organize transformable models talents for commercials, advertising campaigns, photo shootings and shops. Agencies attach great importance to consistent quality and development potential. Together, you achieve high quality, representative results that convince you and your customers.
Models for fashion and the most popular brands in London
Discover your agency! From the showroom for star designer to the shoot for online shops, for fitting a fashion house! Details must not be neglected on the day of booking: Everything must be perfect so that you can be sure that you always achieve the result you want! Models adapt to different conditions. The required performance from the customer can only be called up by the executing model if she feels comfortable in her job every day. Their strength is flexibility. Professional models motivate teams to present perfect results. In the ranking, we looked at the most popular agencies in London. If you are interested in becoming a model in London, you might also like to check Zurich (Switzerland) and Milan (Italy). See the top modeling agencies in London (United Kingdom) here:
https://modelagency.one/wp-content/uploads/2019/07/london-mao-3.jpg
600
1200
Trainee
https://modelagency.one/wp-content/uploads/2023/03/logo-icon-model-agency-one-new-york-los-angeles-paris-milan-london-best-agencies.svg
Trainee
2019-07-21 13:10:18
2023-07-31 16:18:58
London Model Agency: Best 24 Agencies