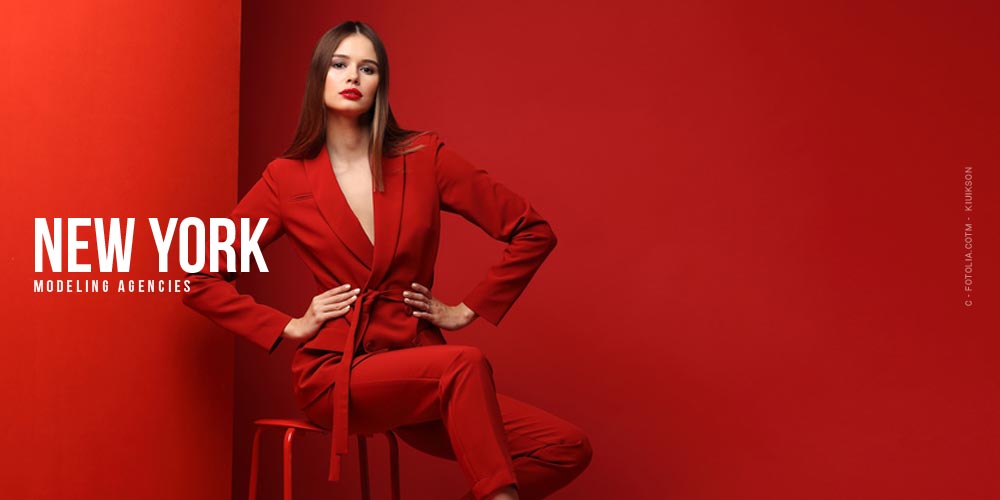 New York Model Agency: The Best 22 Agencies For Models
New York Model Agnecy – You want to become a model with 14,15,16 or older? Today we took a look at New York. Become a model in New York City and find the best model agency for you! From  New York Models to Elite Models  here you can find the top agencies. New York is not just a major city of the United States. The city is creating trends for the whole world. For you as a model, New York is the place to be! Who is influencing trends in New York? Check this Influencer Ranking!
New York Model Agency
These agencies guarantee strong products, brands and campaigns. From international campaigns to projects in Los Angeles, Shanghai, Paris & Co. Models can motivate teams and photographers to get the best from them. Models, also new faces can adapt to different challenges. From the catwalk for Stardesigner to the shooting for online shops, for the fitting for a fashion show. No detail may be neglected by the model! Every single part should be perfect so that you can reach your desired result with your team. The highest level of leadership required in one's own creativity and organization can only be obtained from the executing model if her agency can build models for her or her job through the professional agency management of her agency. Check out the agencies in New York and get a modeling go see and maybe some day you will be modeling for Abercrombie, American eagle, Nike or even big designers like Chanel or Louis Vuitton.
Learn how to become a model

Feature X CM Models
City map: From Manhatten to Queens, Brooklyn
New York skyline: You willl never forget your first few.
Driving through the city? You might take a taxi cab, it's the fastest way beside to the subway.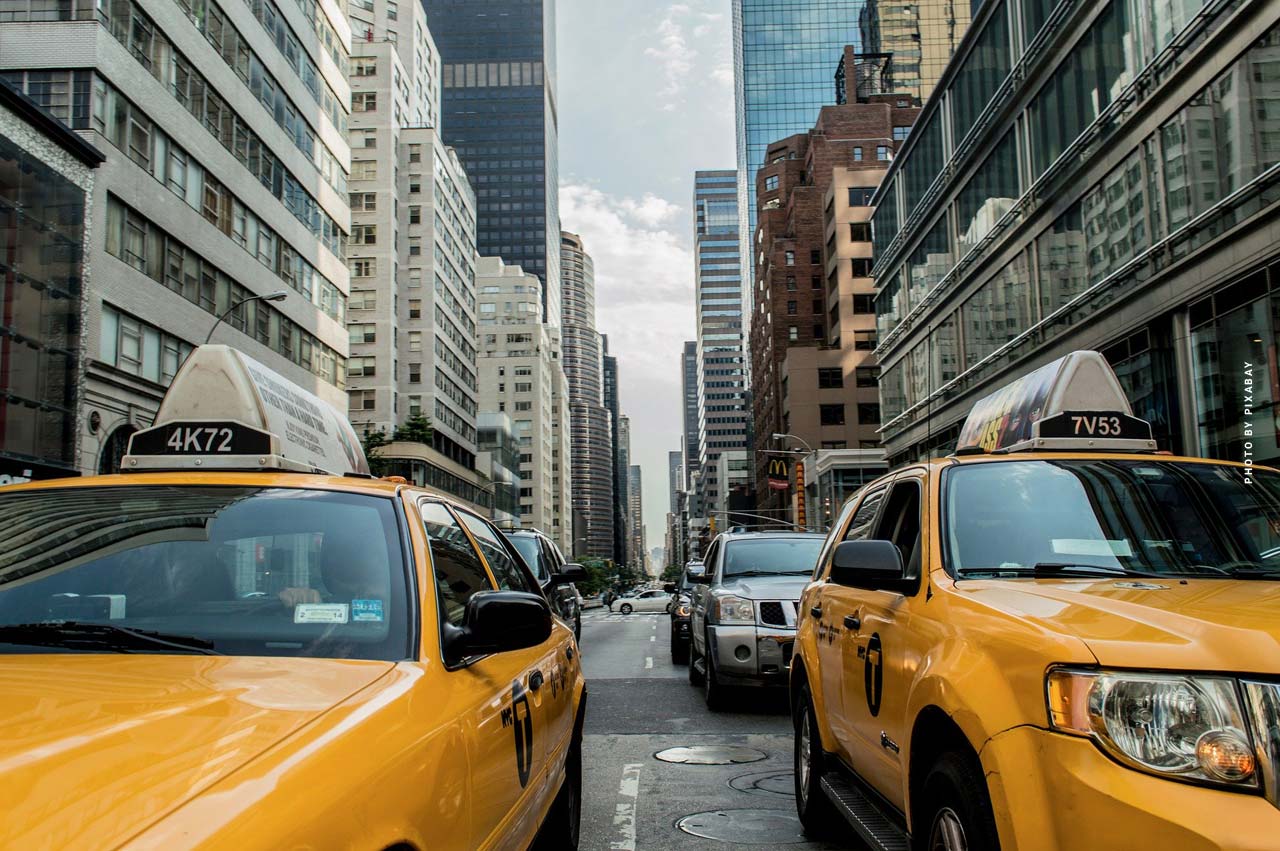 Best NYC agencies for fashion shows, shoots and advertising campaigns
Top model agencies in NYC for high-quality photo productions: They organize creative and multifaceted models for campaigns, photo shootings and spots. Agencies attach great importance to ambition and punctuality. In their way, modeling agencies achieve jointly representative results that convince you and your customers. We've looked for you the best model agencies in New York City. See the top modeling agencies in New York (USA) here:
You might also check model agencies in Los Angeles (USA).
Moving to New York?
In addition to the best model agencies, we also have some tips for real estate agents to find the perfekt apartment or house in New York. If you are planning to move to New York, these agents will help you find a nice apartment in New York.
New York Models
New York Models founded 1969 by Ford Models under Eileen Ford. They also represent models in Los Angeles as L.A. Models.
596 Broadway, Suite 701, New York, NY 10012

Tel. +1 (212) 539-1700
Wilhelmina New York
Wilhelmina Models is not just based in New York, they also represent models in Los Angeles, Miami, Chicago, London.
300 Park Avenue, South New York, NY 10010

Tel. +1 (212)

473-0700
CM Models
International modeling agency working all over Europa with small US devision.
Address by appointment only
Tel. +49 30 398 204 200
Next Management
Next Management works with top models which are represented in magazines like Vogue and Harpers Bazar. You can find Next agencies not only in New York but also in Los Angeles, Miami, Milan, Paris and London.
15 Watts Street, 6th Floor, New York, NY 10013

Tel. +1 (212) 

925-5100
Elite Models New York
Elite was opened 1977 in New York and is one of the best Model agencies worldwide. They represent supermodels like Heidi Klum, Tyra Banks, Gisele Bundchen and Iman.
Nowadays you can also find agencies in Los Angeles, Miami and Toronto.
245 Fifth Av, 24th Floor, New York, NY 10016
info@elitemodel.com

Tel. +1 (212) 

529-9700
Silent Models
Silent Models is how the name says a unique agency which handpicks all models carefully by their international Team. Even if the name is Silent their Clients are not. Louis Vuitton, Tommy Hilfiger, Victotia's Secret and Balmain are only a few of them.
127 West 26th St, Ste 502, New York, NY 10001
info@silentmodelsny.com
Soul Artist Management
Soul Artist Management founded in 2010 by Jason Kanner in New York represents not only Male and Female Models but also Influencer.
11 W. 25th Street, 9th Floor, New York, NY 10010
submission@soulartistmanagement.com

Tel. +1 (646) 

827 -188
Ford Models New York
Ford Models founded in 1946 by Eileen and Jerry Ford and is one of the best Model agencies. Los Angeles, Chicago, Miami, their agencies are placed all over USA but not only there also in Paris and Sao Paulo Ford Models is a well-known agency.
11 East 26th Street, 14th Floor, New York, NY 10010

Tel. +1 (212)

219-6500
Red Model Management
Red Model Management is one of the best model agencies in New York City. You can see their models in editorials, campaigns and designer shows worldwide.
302 West 37th St, 3rd Floor, New York, NY 10018 (southwest corner of 8th Avenue)

Tel. +1 (212) 

785-
Bella Agency
Bella Agency Established in 2004 in New York City is a leading boutique agency. It represents models and talents for advertising. Next to New York, you can also find them in Los Angeles.
270 Lafayette Street, Suite 802 New York, NY 10012

Tel. +1 (212) 

965-9200
Dna Model Management LLC
Dna Model Management is a well-known agency in New York City. You can find their models on the cover of magazines like Vogue, GQ and more.
555 West 25th Street, 6th Fl, New York, NY 10001
info@dnamodels.com

Tel. +1 (212) 

226-0080
MC2 Models
MC2 Model Management was founded in 2004 in NY, Miami, and Tel Aviv. The concept of this company is bringing management in an exclusive environment to enhance the opportunities of those represented.
6 West 14th St,2nd Floor,NY, NY 10011
NYoffice@mc2mm.com

Tel. +1 (646) 

638-3330
VNY Models
VNY Models is an Exclusive high-fashion boutique modeling agency. They are representing the world's top supermodels.
928 Broadway, Suite 700,New York, NY 10010
info@vnymodels.com

Tel. +1 (212) 

206-1012
Fusion Models NYC
Fusion is a high fashion, boutique modeling agency founded and based in New York City. It's made up of lots of different characters that get to tell a story.
601 West 26th Street,Suite 1737,NEW YORK,USA,10001
info@fusionmodelsnyc.com

Tel. +1 (212) 

675-1300
Q Models
Q was founded in 1988 by Jeffrey Kolsrud and is now one of the strongest modeling agencies in the world, they collaborated with brands like Chanel, Marc Jacobs, Lancombe, Gucci, Louis Vitton, Nike and many more.
354 Broadway, New York, NY 10013, USA
nyc@qmanagementinc.com

Tel. (Women) +1 (212)

807-6777


Tel. (Men) +1 (212) 

807-6111
Trump Models
Trump Models founded by Donald Trump is one of the leading agencies in New York. They work with top magazines, designers, photographers and clients from around the world.
155 Spring Street, 5th Floor, New York, NY 10012

Tel. (Main) +1 (212) 

924-0990


Tel. (Women) +1 (212)

924-7779
Heroes Models
Heroes New York was founded 2015 in New York, they already establishd itself as an independent agency.
 50 Greene Street, 2nd Floor, New York, NY 10013

Tel. +1 (212) 

226-2790
IMG Models
IMG Models is a talent discovery and model management agency. Next to New York, you can find their agency's in four other world capitals: Paris, London, Milan, and Sydney.
They represent Models like Bella Hadid,Gigi Hadid,Kate Moss, Alek Wek, Gisele Bündchen, Miranda Kerr and more.
304 Park Ave South,Penthouse North,New York, NY 10010

Tel. +1 (212) 

253-8884
Muse Management
Muse Models was founded in New York and represent Models who work for Brand like H&M. Also they work with Influencers.
37 West 26th Street, Suite 303, New York, NY 10010

Tel. +1 (212) 

625-2356
Shot Agency Management NY
Shot Agency Management founded in 2014, is a Model and Talent Management Agency in New York and Miami. They are a brand new model and production agency with a fast growing rate.
31 West 34th Street 7th Floor, New York, NY. 10001
women@shotagencymgt.com

Tel. +1 (212) 

858-9206
The Society Management
The Society Management was founded in 2013 and is the NYC division of Elite World. It wants to represent individuals who collaborate with the most prestigious international brands in arts and culture.
156 Fifth Avenue, 8th Floor New York, NY 10010
info@thesocietymanagement.com

Tel. +1 (212) 

377-502
M Model Management
CLICK Model Management takes care of world's most famous faces such as Isabella Rossellini, Uma Thurman, Whitney Houston, Talisa Soto, Elle MacPherson, Gail O'Neill and Grace Jones. CLICK works with Flick East West Talents, which is one of the most successful television commercial agency representing hundreds of actors and actresses as well as many of CLICKs models for television commercial work.

129 West 27th Street, Penthouse, New York, NY 10001
clickmodel@aol.com

Tel. +1 (323)

658-8382
Famous George Washington Bridget, you maybe know this one from Instagram.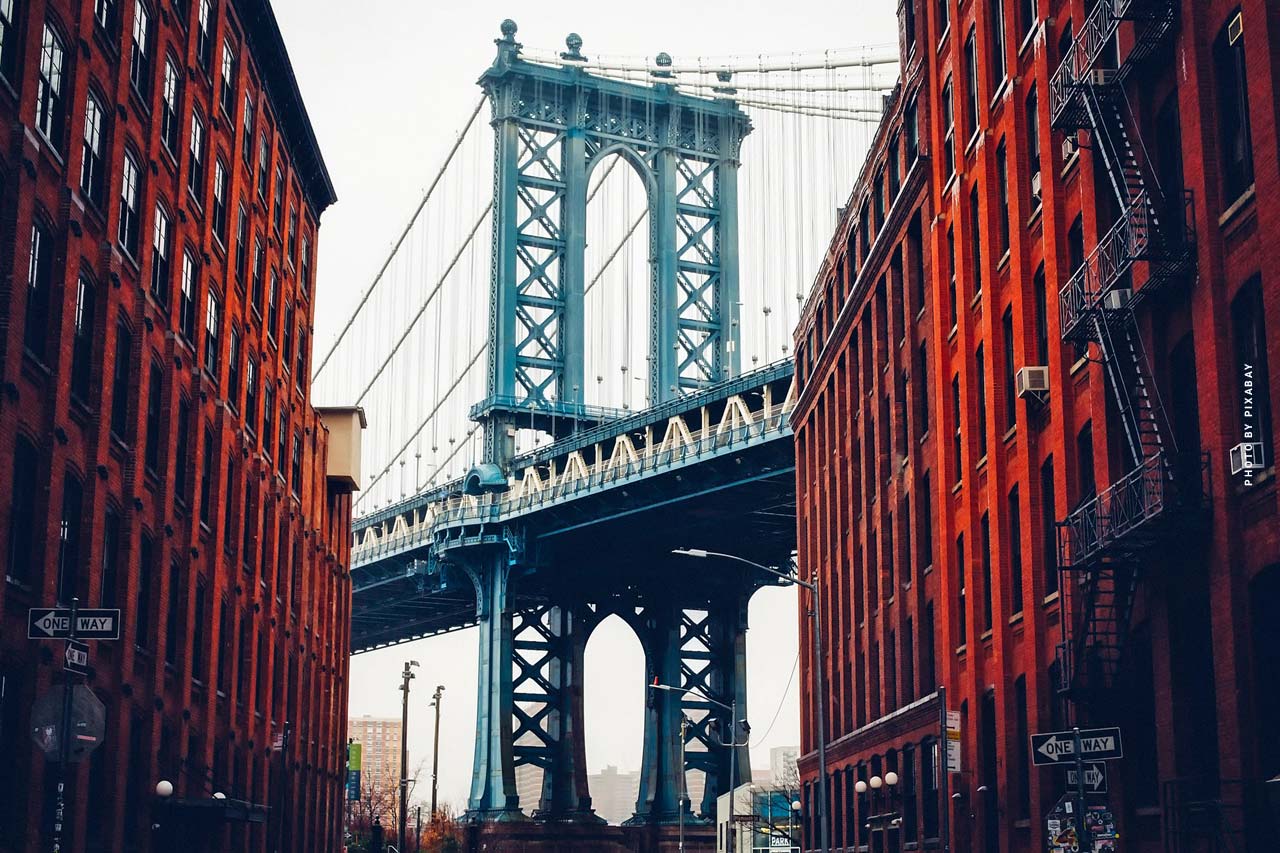 New York skyline bar in the center of the city.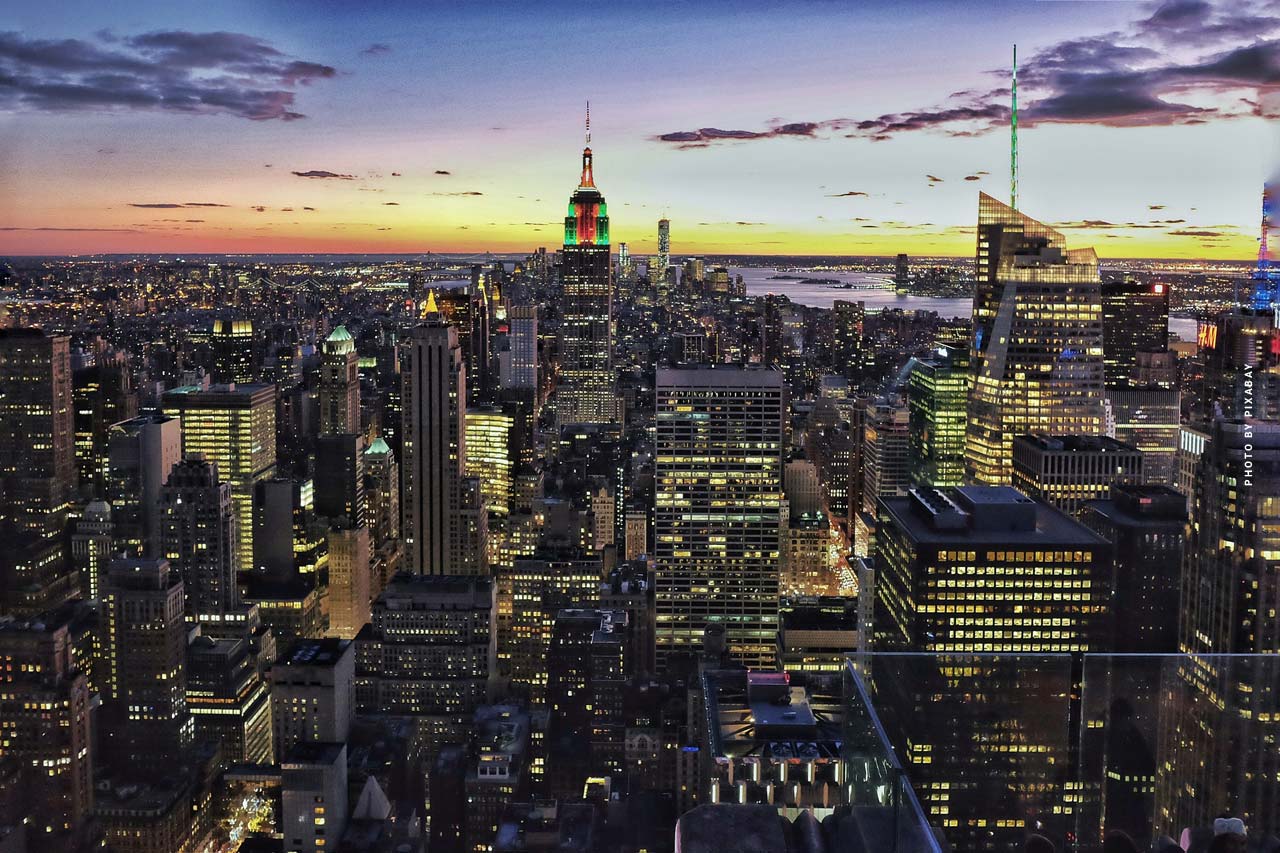 Modeling Agencies USA
Find all the cities in the United States or go back to the overview:
United States
.
New in Store ▷ Statement Shirts
https://modelagency.one/wp-content/uploads/2017/08/new-york-usa-modeling-agency-high-fashion-become-a-model-casting-list-1.jpg
500
1000
Lisa-Marie
/wp-content/uploads/2021/02/mao-model-agency-one-news-model-new-york-los-angeles-usa-london-paris-milan-eu-shanghai-beijing-china.gif
Lisa-Marie
2020-02-17 13:31:10
2022-05-20 16:10:21
New York Model Agency: The Best 22 Agencies For Models