How To Become A Model: Tips & Help | Become a model #1
Become A Model – The career of a model is fast: for younger models the starting of modelling with an agency is the safest way to succeed. But there are stumbling blocks. We are now looking at these, from reputation to application and the different types of modelling agencies.
Quest Author: Stephan M. Czaja / CM Models (Head Booker) from 'The Model Book'
Looking for the best modeling agency?
Looking for the best modeling agency?
Reliable clients: Commercial, fashion and events
Good agencies don't charge expenses
Become a model: Application
Types of modeling agencies
What is important when I am looking for an agency?
Models will be able to work with or without an agency. It is advisable to have a contract with a good agency though. First of all the agency takes care that you get good jobs – I am highlighting "good" here! The quality and quantity of clients' counts. The modelling agency also takes care that you are only working with reputable clients and show you at your best, especially if you want to work overseas. Then, a modelling agency is important to protect the model against underpayment or anything else like that. They support you if you have questions, tell you where you have to improve. Your model management provides an exclusive network with best contacts, castings and jobs. For a career as a model you should start early. But school and education (as I already said) should still be your first priority. "Being a model" means to invest time in building yourself up. Best case you should look for a good modelling agency at the age of fourteen or fifteen and gather experience step by step. Take two years and do both – modelling and finish school. With the right management by your side, everything will be organised. And so that you find the best agency for you we are now looking at the search of an agency itself.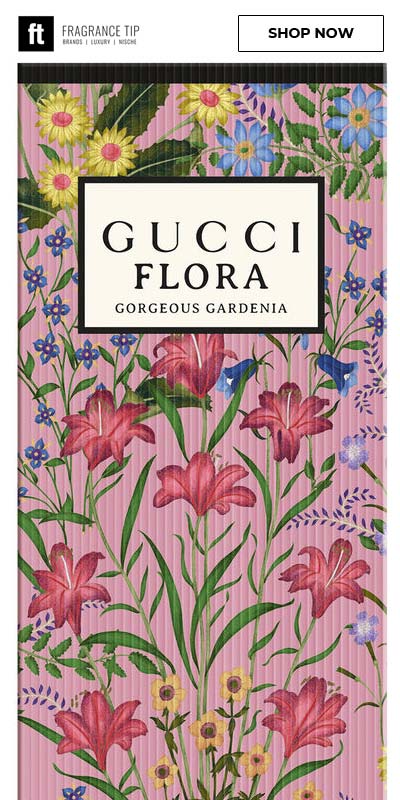 FragranceTip.com | Partner
There are plenty of modelling agencies. Small, big, digital, not known and big players. But how can you find a suitable agency? And when is an agency reputable? Most likely you will look on the Internet. Comfy, easy and great if your agency is not too far from you. Always consider the next bigger city. The bigger the city, the more jobs for models. Some big advertising agencies, companies are located within bigger cities and are space for advertising. Hence look for:
Modeling agency and add…. New York, Paris, Milan, London, Los Angeles, Hong Kong, Shanghai, etc.
Note > smaller towns are usually not worth it
At the end of the book you will find further recommendations!
You will have some results with that search. Next step: how can you find out if that agency is reputable? There is one possibility: there are lists on the Internet, with all modelling agencies and these are being updated. One example would be the Vogue list or the Lukinski list. You can have look at both – they will list all reliable and reputable agencies. But in addition to that, there are numerous bookers and agents with good contacts, who could help you get your career running. It doesn't matter, as committed model you should look at these agencies yourself, before you send in your application.
Reputable agencies
Agency website?
A reputable agency has a reputable website. A simple and clean design with high quality images and board, and information about the team. Just one more thing: there are agents that have great networks but not an own website or agency.
Level of models?
Look at the model board of an agency and take your time, compare it with other agencies, to evaluate the quality of clients and jobs. These criteria will help: do the models have perfect measurements and an edgy face? Are the images of high quality? Once you have looked at several agency homepages you will soon see the difference between smaller and bigger ones and the respective high quality, exclusive model boards and usual ones. Just ask yourself the question: "do I fit in there?" And then you will find out, which agency is for the high fashion market and which one more for the commercial market.
Reliable clients: Commercial, fashion and events
You will find good information via the model board. Do you know the campaigns or clients? A quick look into the blog of the agency or social media channel will also help.
Experiences?
Dig through the Internet for reviews of other models or clients about the agency in order to get a better impression of the agency (you should read sufficient review and assessments of the agency). Note: consider these assessments as notes but get yourself an own impression. Not every review is the truth and some just cannot stand being rejected and leave bad reviews.
Dubious agencies
Here are some more aspects you should consider when you are looking for an agency for the first time. You can basically always rely on: does the agency work with big clients and international models? If the answer is yes, it is a good agency. And what you can also consider, I summed up for you in the following:
Good agencies don't charge expenses
Reputable agencies will never ask you to pay a fee in order to be represented or whatsoever. If an agency tells you to pay money you should leave that one.
Too many models
A lot of webpages will offer you to work without an agency. Clients will consider quality. If you are listed within an online platform with thousands of semi-professional models, your market value will decrease.
No webpage or devious webpage
At first glance you won't find information about the team, address or registered office of the agency, as well as contact details like the telephone number. In short, if you cannot find out where the agency is located and who works for the agency, it is not reputable.
No requirements
Just being taken into an agency without requirements or meeting. Renowned agencies will always want to meet you. There are official castings or meetings via Skype.
No work with reputable clients
If there is no proof of work with clients, there will be none. So pay attention if the agency is actually active and offers you something.
Application: Now it's up to you!
In some agencies you can apply via form on the website, others prefer emails. Before we look into how to search for agencies we will have a quick look at a template that you can use for all applications via email. You already have your first set of polaroids and your measurements. Now you can write all these details and save them. Send them along with your measurements and pictures. For new faces, polaroids are enough. Here is a checklist for your application:
Name, surname
Address
Email
Phone number
Height
Bust, waist, hips
Clothing size
Shoe size
Hair colour
Eye colour
Now you have everything – measurements, polaroids, application and a list of great agencies. The uniqueness like beautiful eyes or lips, simple edgy marks like a tooth gap or mole, long not coloured hair and your charisma. And self-confidence and positivity. If you meet the requirements of the agency and bookers like you, they will invite you to a meeting into the agency. But wait – what kinds of agencies are there?
Types of modeling agencies
Let us look at the different kinds of agencies. My absolute recommendation for new faces, who want to make it into the international world of high fashion – look for a good renowned mother agency in a big city.
Modelling agencies
As overall term you will mostly find the expression modelling agencies. Agencies always consist of one or more owners with a team around the agency in order to acquire new clients and become bigger and better. The agency takes care about the booking for jobs and with sufficient employees, they also take care of your management and travel planning, tickets and hotel bookings. A modelling agency will get in touch with photographers regarding building up your book. And because of all this, modelling agencies are the usual way for models to get work. Within the world of agencies there are certain types. Whereas modelling platforms take models randomly and have thousands of models on their website, mother agencies take good care about their models and will try to place you internationally. They are more than just "bookers" for you; they are your contact person, who will take care of your career. In big cities you will also find boutique agencies and some unknown model agents, who only represent a few models. However they will take care of their models like a mother agency. In order to give you some insight into the differences of these agencies, look at the following pages:
Model platforms
Model platforms are usually online platforms. Models can register themselves without paying a fee. The promise of these platforms: "With our platform you will find clients without needing an agency! Just get registered". A simple and beautiful world, but that does not work like that. Of course everybody tries though. But they don't offer their models the building up of their book, no counselling, and no recommendations or network. They earn money with the ads on their webpage and platforms. The platform consists of thousands of models and nobody will evaluate the quality. As a model you should not get resisted on these platforms.
Mother agency
Mother agencies are the total opposite. These agencies focus on the placing and booking of models in international, big agencies. There are mother agencies that only place models into other agencies and don't have any clients at all. These agencies usually exist outside big countries like the US or United States. In bigger countries and fashion capitals, mother agencies are usually both. They place models on the international market and are also actively coordinating your international placement with other agencies. They update their partners with current pictures and organise your options and dates. The offsetting is quite clear – the mother agency gets like a usual management ten per cent of all your payments. And you get access to the network and full service of an agency in exchange, a very good deal. As a high fashion model, who is also able to do commercial work and international designers, a mother agency should be your aim. But mother agencies expect exclusiveness. Therefore, you should really pay attention who represents and who currently manages you. You have to rely on your agency to the fullest, and therefore they should be able to offer you what you need for your career. International contacts of clients and casting agencies, photographers, magazines, a strong model board, which represents your look.
Boutique agency
You will find boutique agencies in all big cities worldwide. They have a particular charm as they only work for clients in the respective city. Such agencies you can find in New York for example. They still have great contacts and sometimes also act as mother agencies.
Booker
You will not find single bookers on the Internet. They work alone, without website and social network. They are managers with their own network, who mostly worked for bigger agencies. Within the course of time they have gathered valuable contacts and experience within the placement of models. This is what they are now doing as bookers. After having worked for big agencies for a couple of years, they now want to work alone. Sometimes they don't even have their own office. They only represent selected models, five, ten or fifteen. That's it. These bookers will scout you on the street, in a café or a fitness studio. Some work from home, others fly with their models around the world. They are also kind of a mother agency and place their models worldwide in big agencies.
That's it!
If you like to read more about the world of modeling, check out these article by our quest author Stephan M. Czaja from CM Models about: Visting Modeling Agencies.
Quest Author: Stephan M. Czaja / CM Models (Head Booker) from 'The Model Book'
https://modelagency.one/wp-content/uploads/2017/09/how-to-become-a-model-tips-help.jpg
600
1300
Trainee
https://modelagency.one/wp-content/uploads/2023/03/logo-icon-model-agency-one-new-york-los-angeles-paris-milan-london-best-agencies.svg
Trainee
2017-11-18 16:01:09
2020-11-11 11:20:33
How To Become A Model: Tips & Help | Become a model #1