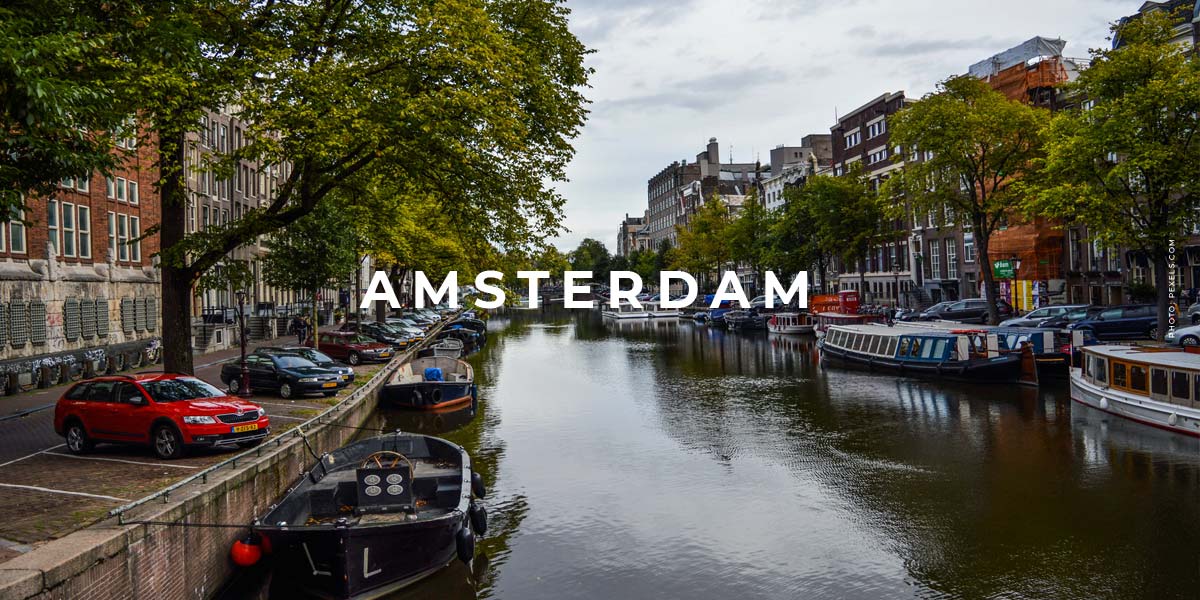 Amsterdam Model Agency: The Best Agencies For Models
Amsterdam Model Agency – Find your agency with Modelagency ONE! These agencies guarantee high-quality products, brands and campaigns,  to work in  Amsterdam, Milan, Berlin and many more cities. Good modeling agencies in Amsterdam for photo and video production. Agencies attach importance to ambition and punctuality. Together, we achieve prestigious, high-quality results, which convince your team. From photo shooting for multinational fashion houses to the cover shooting for magazines to the runway of a fashion show. Flexible solutions are our standard. You can motivate teams to present perfect results. Details must not be neglected on the set: Everything must be accurate, so you will achieve the result that you want! Young talents can adapt flexibly to different situations. Only those who are completely satisfied with the job at any time can get their performance in every booked shoot and realize even more creative approaches. In this article we have selected the best agencies in Amsterdam like Bullet Models, CM Models and Elite Models. Here you can find our ranking with the top agencies in Amsterdam.
Bullet Models Amsterdam
A transparent agency that opens the door to the big world for many people. Always a clear picture ahead, whether for influencers or models.
Check out the agency:
CM Models
One of the youngest agencies in Europe, but already one of the most creatives and most successful! Founded in 2015, the agency called 'CM Models' is already working with high fashion brands like Prada, CK, Hermès and Dior but also commercial clients like Reebok and Nike. A lot of modeling new faces, with strong attitude and great smile, like you see in this latest Nike TVC. Check out these agency:
Dune Models Model Management
Dune Models is an international and professional modeling agency. They have numerous offices located in Europe and continues to expand. Dune Models are active mother agents helping and nurturing our models throughout their entire career.  There are looking for models with the desire to begin or advance an existing career in fashion.
Elite Amsterdam
Elite is the world's leading model management and talent discovery network, with a presence that spans across the globe. Since its creation in 1972, Elite has been the driving force behind industry icons such as Cindy Crawford, Stephanie Seymour, Linda Evangelista, Claudia Schiffer, Naomi Campbell, Tatjana Patitz, Iman, Yasmin Le Bon, Diane Kruger, Gisele Bundchen, Alessandra Ambrosio, Lara Stone, etc., elevating their notoriety on an international level through significant career triumphs.
Max Models
Ever since Max Models was started in 1990 it has been located in the city of Rotterdam. Max Models is a modeling agency that offers its clients the best of services both nationally and internationally. Of course, it's our highest priority to offer our models the most extensive and finest personal support in every way and putting their interests first at all times
Models Rock Agency
Models Rock Agency was founded in 2011 by Natascha Scheffers. As a young model, she always had the dream to start up her own model agency. After years of modeling herself, a successful career as an artist in the music industry and living several years abroad in different countries, Natascha came back to the Netherlands to finally realize her dream.
Ulla Models
Ulla models opende haar deuren in 1978 en was Amsterdams eerste fashion agency. Drie decennia later kreeg huidig eigenaar Claudio Minnai de kans het bureau over te nemen en hij twijfelde geen seconde. Behalve de naam is er sindsdien weinig hetzelfde gebleven. Minnai stak Ulla in een nieuw jasje en haalde het succes terug. Sterker nog, hij en zijn team brachten Ulla naar een niveau waar het niet eerder geweest was.
Micha Models
Micha's, former of Micha Models, strong connections with the fashion industry after 20 years in the business as a model and booker has helped create a strong modeling agency. Today they are one of the Netherlands leading agencies.
Skins Model Management
Skins Model Management strives to do everything possible to offer each model individual plans for success and lines. They believe that success is not only about personal development but also about proper guidance. With this in mind, they believe it is possible to ensure long-lasting careers without taking away from the models' uniqueness.
Tulip Models
Tulip Models' main goals are to develope and manage individual models with the best care and with a tailor made approach. They manage a small group of female models with the focus on a long term career in the international high fashion- and commercial market.
New Generation Models
New Generation is an international model agency scouting for the best faces of Holland. Together with their strong business relations with some of the best modeling agencies, this became possible.
Platform Agency
A place with time to grow and to connect with the opportunity to work together with high end international brands. This is the Platform Agency.
Future Faces
Future Faces can offer you as well many opportunities for a successful international modeling career on a personal and individual base.
Learn how to become a model
Model now for great designers and famous brands in Amsterdam and worldwide
Here you have all modeling agencys in Amsterdam ranked in a list. We just take a look at all model boards to scout the best agencies in the capital of the Netherlands. Many models come here for studying, so you are able to combine education and being a model. If you like to see more, check out these cities next to Amsterdam: Den Haag and Rotterdam.
Do you want to see more? Check other agencies in the Netherlands.
https://modelagency.one/wp-content/uploads/2017/01/model-agency-amsterdam-become-a-model-list-buildings-river-and-boats.jpg
600
1200
Trainee
https://modelagency.one/wp-content/uploads/2023/03/logo-icon-model-agency-one-new-york-los-angeles-paris-milan-london-best-agencies.svg
Trainee
2017-01-27 14:06:41
2023-04-14 10:57:55
Amsterdam Model Agency: The Best Agencies For Models