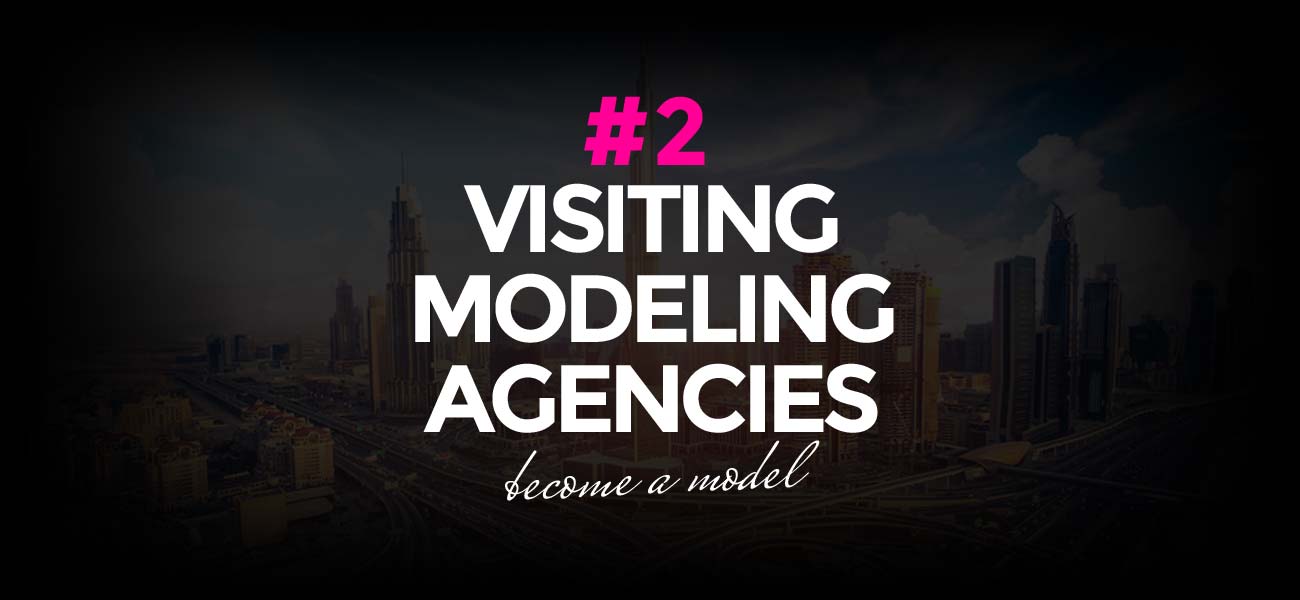 Visiting Modeling Agencies: Your First Gosee / Casting + Checklist | Become a model #2
Become A Model – The career of a model is fast: for younger models the starting of modeling with an agency is the safest way to succeed. But there are stumbling blocks. We are now looking at these, from reputation to application and the different types of modeling agencies.
Quest Author: Stephan M. Czaja / CM Models (Head Booker) from 'The Model Book'
Are you invited? Congratulations!
The first visit in your modeling agency
You now have all the details for your perfect application. Let's continue! You made it and you have been invited to the agency for a meeting? Great! Now it is about making a great first impression. How to prepare yourself for the first meeting will be described within the next chapter. As an experienced model, it is mandatory to make a selection of versatile pictures of your book and take them with you or put them on USB. As a new face you don't need pictures, just the right outfit and being on time. The first impression counts and the trained eyes of the owners of an agency are enough. They will catch everything. Do yourself a favor and go to sleep early the night before the meeting. Enough sleep will help you represent yourself at your best at the agency. You should also be well groomed and natural. Just a bit of make up and a simple, yet clean and tight outfit – like for your polaroids. Further criteria for a great first impression: be positive and happy! Be happy that you have been invited and can introduce yourself to the agency, That is a further step. Great, positive vibes, and you are halfway there, because the booker will look at you the same way as a future client would. Bad manners or if you give the impression that you don't care or are not motivated, will make the agency look bad. A booker will only take you into the board if he/she believes you are ready to meet clients. For a modeling agency it is your commitment and motivation that will be the most important criteria. Be aware about following: do you really want to model full time or is it more a hobby for you? Bigger agencies will only work with you if you are flexible and modeling is your priority. There is nothing far more badly for an agency than a model that is never available to go to castings or jobs. As booker you don't see why you invest in that model and you will get less and less inquiries. You should also think about your motivation for modeling. Think about: why do you want to model? What is important to you? Convince the booker of the agency of your motivation, and then if possible by your experience.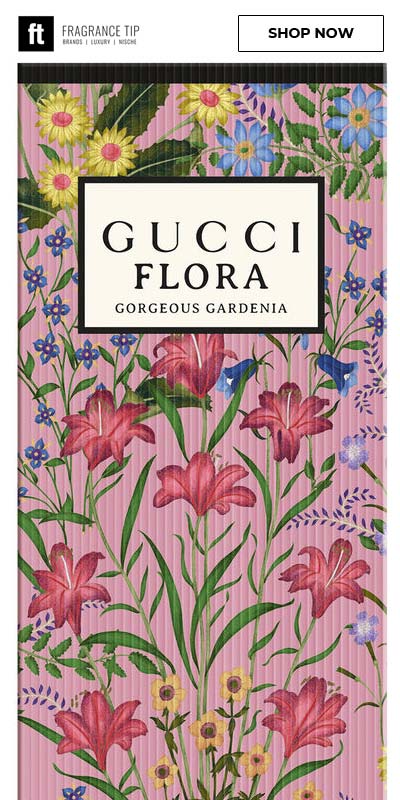 FragranceTip.com | Partner
Note: this is very important for agents. There are only a few people you have to answer asap. Your parents, your friends, and as a model, your booker. He or she manages a lot of models parallel and clients. There are many steps involved. If you don't work, don't reply timely or reject jobs with no reason, you will be replaced. Particularly bookers who recommend a new model to their clients, and then ask for your option and get a "no" without reason will not work with you for a long time. You will be gone any minute.
Gosee in an agency / Short way of castings
The usual procedure of a gosee in an agency varies from agency or casting. How long is a gosee? Usually very sort. On very few occasions you will have time to introduce yourself. As a lot of models will be coming in during the day, the steps of a gosee are very structured. At open castings in an agency you might have five minutes. For single invitations the entire meeting including arrival, taking snaps and a video might be twenty minutes. Hence, you should be well prepared for that date. Gosees will be directly in the agency or on location in other cities. We will look at that closely.
Note: if you are nervous before an important date I have two ultimate kick-starters for you. It might sound strange but it will help you to build up adrenaline, which will make you laugh and be easy going and not stressed. You are on your way to your casting? Instead of walking slow start jumping the last twenty meters or walk fast. That will push your blood circulation and once you arrive you will be more active and positive towards people, I promise you.
You have to wait a bit outside a door or in the elevator? Just turn around yourself on one leg like a dancer! Try it – your body will be fully active and you won't be that stressed. Even I do that sometimes, as model agent, for example when it is very early in the morning and I have a meeting as first topic of the agency. Small life hacks with lots of success.
Arrival: Put your best smile on
Being on time is so important. In the media industry, being "on the dot" applies. If your appointment is at 1 pm, then you should be there at 1 pm on the dot or if not earlier, maximum two minutes before. A lot try to be earlier and that is not always an advantage. Model agencies mind their "daily business" and have set procedures and appointments. If you are at a casting fifteen minutes earlier, it might intervene with these procedures. Depending on the size of the agency, there might not be somebody at the reception, so the bookers have to leave their work and take care of you. We always experience situations where models are thirty or forty minutes early and just come in directly. Depending on the location for the casting you don't always have the chance to block doors. Bigger castings in hotels will mean that guests are there as well.
Models might run into the casting room directly even though the team is still in a meeting and then you are there as a model – crashing it. That might be negative for you.
What happens if you are too late? Usually models travel far for agency castings. If you are travelling to Paris or Milan you will have to plan two days for travelling. If your train is delayed somewhere they will all understand. Just call them and let them know about that. They will be kind. If you cannot call anybody at a bigger casting, just stay calm and don't stress. In French they say: c'est la vie – that's life. Never lose your smile. For your first visit at an agency, castings or showrooms and shootings: be on time. Depending on the distance you should plan to be there a bit earlier. You can have a cup of tea, then and use the time for Instagram or something else. And then you are just nearby and can be perfectly on time.
Procedure: Agency standards from NY to Paris
You will arrive at the agency; somebody will greet you and ask you to kindly wait until person XY will see you. And that is where it starts, your introduction. In a one person meeting or with other models, in an extra room with an agent or some bookers. In general you introduce yourself shortly after saying hello, tell them about your experience, your motivation for modeling, your pros (whether sports, music or other talents, which you can use as a model). If you already have a modelbook, the booker will have a look at it and hand it back to you directly with a short and direct feedback. Usually he/she will ask you to prove your talent, in other words, he/she wants to see you walk and pose. According to the situation you will talk to one or two bookers of the agency. They are involved with the work and clients directly, and know which faces and types fit for these clients and who they are looking for in new campaigns. The respective agent might also be your contact person for the future within the agency, which means that you will work together closely and therefore be honest and natural!
Short catwalk: Remember those steps
At almost every casting or introduction meeting you will be asked to walk for the agency or jury. Every model develops his/her own style. Some models walk in a sexy way and swing their hips during their walk. Others walk very high fashion and absolutely elegant, straight with no emotions at all. As different as styles are, some basics you just need to know as new face when you are introducing yourself or if you are at a casting.
Your walk consists of five elements:
Walk: Straight
Listen to the music. Songs consist of beats. Every beat may be divided into two or four. Count 1… 2… 3… 4… go! You will be walking directly to the beat of the music. Doing a walk in your agency or for a jury you have to focus on one point on the wall at a height of approx. two metres. Your view will stay with that focus until the last meter.
Last meter: Catch the eyes
For the last two steps (depending on the length of the room) your view will reach the agent or jury and later the photographer. Use these last two steps to look for a focus; maybe there are a lot of photographers in a corner? If a person from the jury likes you a lot, or others don't even look? You can focus more when posing then.
Posing: Presentation in front of bookers (later maybe photographers)
That is what we usually have to teach models: stand still, enjoy the moment! Count slowly 21… 22… 23… and then walk back. While doing so, you will be looked at from left and right, straight and again left and right. At a fashion show, now is the moment for designers and media. Photographers take their pictures of the garments for the magazines. In order to take enough pictures just stay there, pose and exchange looks.
Turning: Always to the right
You have to consider one thing: first your body turns, then your head and then your eyes. You will do a right turn and take your head and eyes with you. For a little "catch" you might wink before you turn.
Walking back: You did it
Again focus on a point in the room and walk there straight. Your eyes should stay with that point approx. at two metres height and your posture should be straight. After that, you can walk relaxed again. Depending on the interest in you by a booker, they will take your measurements and take some snaps, and an introduction video. The introduction video follows a strict procedure, like the walk before. You might have to introduce yourself in English, so that the bookers see that you are able to communicate with international clients and that they can recommend you to these. Usually bookers will film you with a small camera or tablet. The video should be very natural and done in one take. Polaroids and videos will be done in bikini for female models, so that designers and agencies can see your body.
Introduction video
Introduction: You will do this your whole career
Your text is super short and usually like this: "Hi, my name is Elena, I am 17 years old and 1.79m tall"
Portrait: The face
As already described in the subchapter "polaroids", a portrait will be filmed first. You will look straight into the camera with open hair. After that, you will pull your hair back into a ponytail. Turn into your profile (left), hair open, hair tucked in. Turn into your profile (right), hair open, hair tucked in. In short: profile, profile (left), profile (right).
Full body: The measurements
Same procedure as with portraits only that you have to show your backside between the left end right profile. For every step, you have to keep in mind, hair down first and then tucked in. In detail: front view, turning to your side, back view, turning to your side, front view.
Walk: Remember your gosee walk
The booker will step back in order to give you space to do your walk. The walk you will do just as described, without walking back again, which means you walk towards the camera and not back. Instead you pose in front of the camera and show your facial expressions. You are allowed to pose, but not like you would at a photoshoot. Sweet, sexy, arrogant, edgy… show your versatility. After approx. five minutes of posing you can say: "Thank you and bye".
Being accepted in an agency
You finally made it into the model board of the agency. And now you have to wait! It is almost always the same procedure. Some models convince the booker straight away and will get options and a contract right after the meeting. Others will be discussed with regards to polaroids within the entire team. With experienced models, they will also take their time and have a look at the book. Usually the booker team will leave you with the words "Thank you for your visit and time. We will get back to you". And that might take time. If you haven't heard from them within two weeks you can get back to them and ask for feedback, just to be sure. If the agency is interested in taking you, they will contact you. Usually it is a very fast process and you will hear from them within two or three days (if they want you).
Checklist: Preparation before the visit
women: jeans, top, nude coloured underwear, bikini, high heels, no styling
and men: jeans, shirt, clean shoes
Pictures (selection of your best and versatile ones) on iPad, tablet, book (if you have one)
Being on time. That means really being on time and not being there five minutes before, in no case 15 minutes before.
Checklist: Appearance
Be humble, patient and smile
Agency Gosee
No casting, short introduction
Walk, posing
PolaroidsWalk video
Saying goodbye
That's it! If you found the right modeling agency to become a model, you have to get a strong book for you castings and clients! Read all about the perfect model book.
Quest Author: Stephan M. Czaja / CM Models (Head Booker) from 'The Model Book'
https://modelagency.one/wp-content/uploads/2017/09/visiting-modeling-agencies-your-first-gosee-casting-checklist.jpg
600
1300
Trainee
https://modelagency.one/wp-content/uploads/2023/03/logo-icon-model-agency-one-new-york-los-angeles-paris-milan-london-best-agencies.svg
Trainee
2017-11-18 17:00:02
2020-11-11 11:20:29
Visiting Modeling Agencies: Your First Gosee / Casting + Checklist | Become a model #2