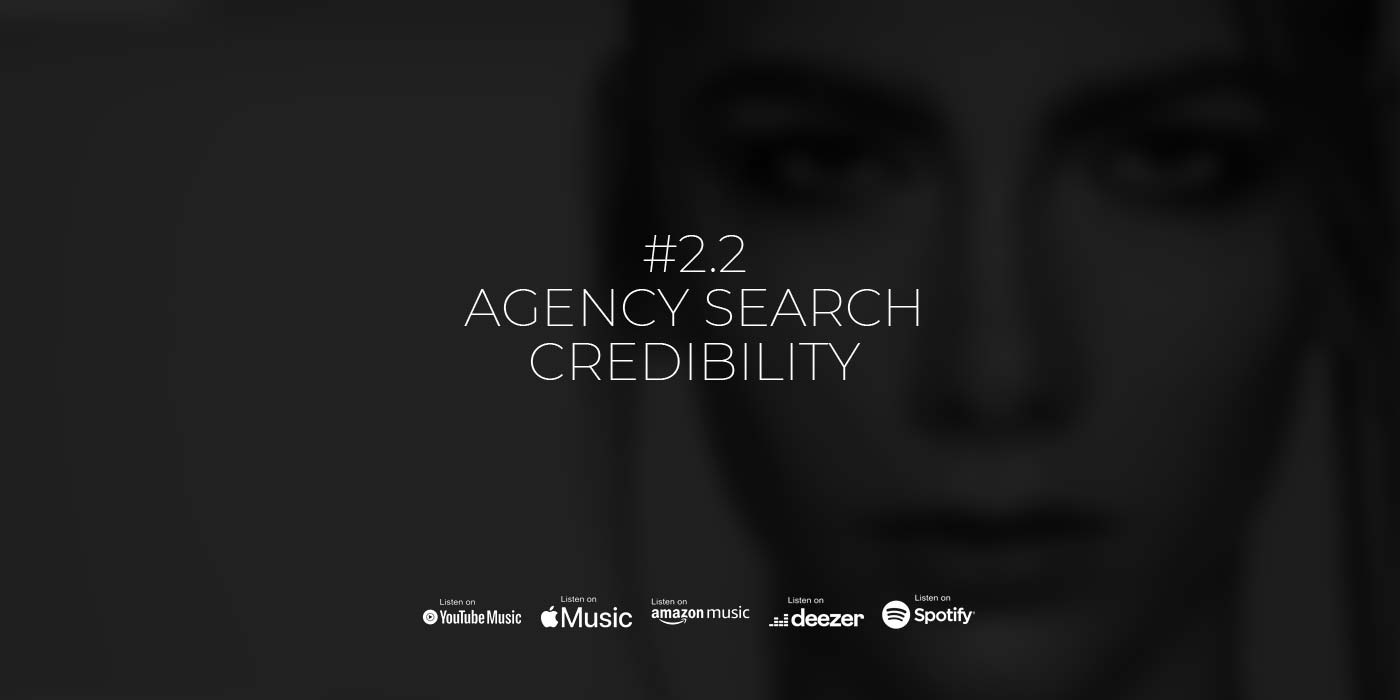 Episode 2.2: Agency search, different types & credibility
Agency search – In this episode, we explore the world of modeling agencies and discuss what to consider when searching for the right agency, including credibility, types of agencies, and the importance of finding a reputable mother agency for international opportunities.
Listen for free!
The Model Podcast on Apple, Spotify, Amazon, Deezer and everywhere you can find good podcasts.
Feature x CM Models
Your in Germany the next days or weeks? Discover CM Models x Germany Casting Tour 2023.
Your learings in this episode!
Are you an aspiring model eager to carve a successful career in the industry? In this episode, we'll guide you through the crucial role that a reputable modeling agency plays in your journey. Discover how these agencies not only secure excellent job opportunities but also provide essential safety and support to navigate the competitive world of modeling.
Unraveling the Agency Search: Your Guide to Finding the Right Fit
Feeling overwhelmed by the abundance of modeling agencies out there? Fear not! We've got practical tips to help you find credible agencies. Learn the significance of major cities and reputable clients in your search. We'll also show you how to differentiate trustworthy agencies from potential scams, ensuring you focus on legitimate opportunities that will propel your career forward.
The Art of Crafting an Irresistible Application: Stand Out from the Crowd
Got your measurements, Polaroids, and all the necessary information ready? Great! We'll provide you with a template for a compelling cover letter that will catch the agency's attention and set you on the path to success. Present yourself confidently, assertively, and friendly, and watch your application stand out among the rest.
Decoding the World of Modeling Agencies: Finding Your Perfect Match
In this episode, we'll explore the different types of agencies in the market. From all-encompassing model agencies to highly sought-after mother agencies and boutique agencies, you'll gain valuable insights into each type, helping you make an informed decision on which one aligns best with your modeling aspirations. Let's dive into the world of modeling agencies together and equip you with the knowledge and tools you need to find the ideal match for your modeling career.
https://modelagency.one/wp-content/uploads/2023/07/2.2-agency-search-credibility.jpg
700
1400
Trainee
https://modelagency.one/wp-content/uploads/2023/03/logo-icon-model-agency-one-new-york-los-angeles-paris-milan-london-best-agencies.svg
Trainee
2023-07-21 09:30:16
2023-07-21 09:30:16
Episode 2.2: Agency search, different types & credibility