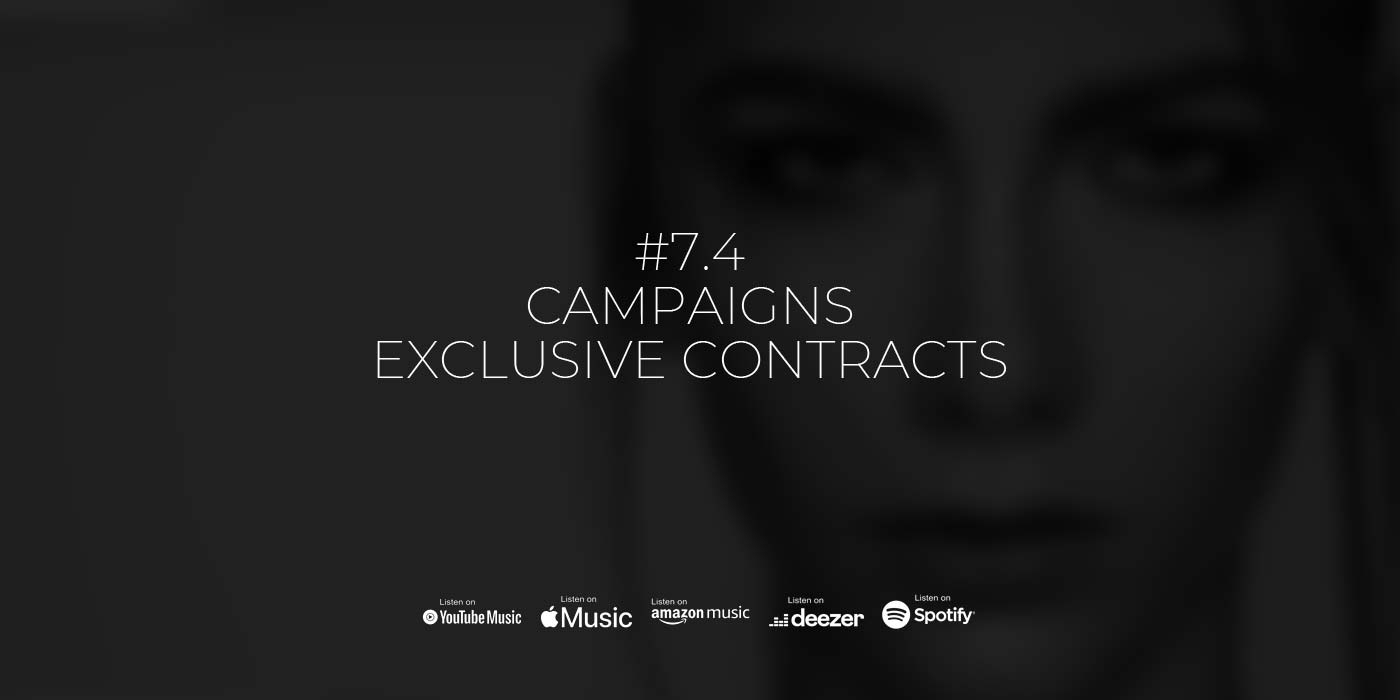 Episode 7.4: The potential of campaigns & the impact of exclusive contracts
Enter the captivating world of modeling as we delve into advertisement spots, campaigns, and exclusive contracts, offering a tantalizing glimpse into the high-stakes and glamorous opportunities that can shape a model's career.
Listen for free!
The Model Podcast is available on Apple, Spotify, Amazon, Deezer, and all other platforms where you can find great podcasts.
Feature x CM Models
Your in Germany the next days or weeks? Discover CM Models x Germany Casting Tour 2023.
Coming soon!!
Your learings in this episode!
From the exhilarating moment of receiving an email or phone call from your agency to participating in grand campaigns orchestrated by major corporations, we will guide you through the essentials of this glamorous world. Campaigns hold the potential to be transformative for your modeling career, providing financial stability for an entire year. We will uncover the crucial collaboration between models and their agencies during these prestigious endeavors, where strict confidentiality is of utmost importance. As you ascend the ladder, you will gain access to valuable information and learn why agencies' unwavering trust is the key to being a part of these grand projects.
Behind the Scenes of Extravagant Shoots
Get ready for a glimpse behind the curtain as we take you on set during a campaign shoot. From a single photographer transforming into an entire film crew to helicopters, stuntmen, and drones buzzing around, we will reveal the grandeur that makes every moment spectacular. You will learn how meticulous planning and precise schedules bring together multiple models, making each campaign an unforgettable experience.
Navigating Exclusive Contracts and International Aspirations
Discover the allure of exclusive contracts and their impact on a model's career. We will guide you through when to consider such agreements and the benefits they offer when representing major international brands. Moreover, we will explore the path to the international stage, where mega-cities become the hub for prestigious campaigns, and only the select few with unwavering commitment and agency trust can thrive.
So, if you are ready to immerse yourself in the glitz and glamour of modeling's most sought-after opportunities, tune in, and let us be your guides into this captivating world of Advertisement Spots and Campaigns! From high-stakes collaborations to exclusive contracts and international aspirations, this episode has it all. Get ready to experience the excitement and challenges that come with being a part of the modeling elite!
https://modelagency.one/wp-content/uploads/2023/07/7.4-campaigns-exclusive-contracts-1.jpg
700
1400
Trainee
https://modelagency.one/wp-content/uploads/2023/03/logo-icon-model-agency-one-new-york-los-angeles-paris-milan-london-best-agencies.svg
Trainee
2023-07-21 13:47:20
2023-07-21 13:47:27
Episode 7.4: The potential of campaigns & the impact of exclusive contracts