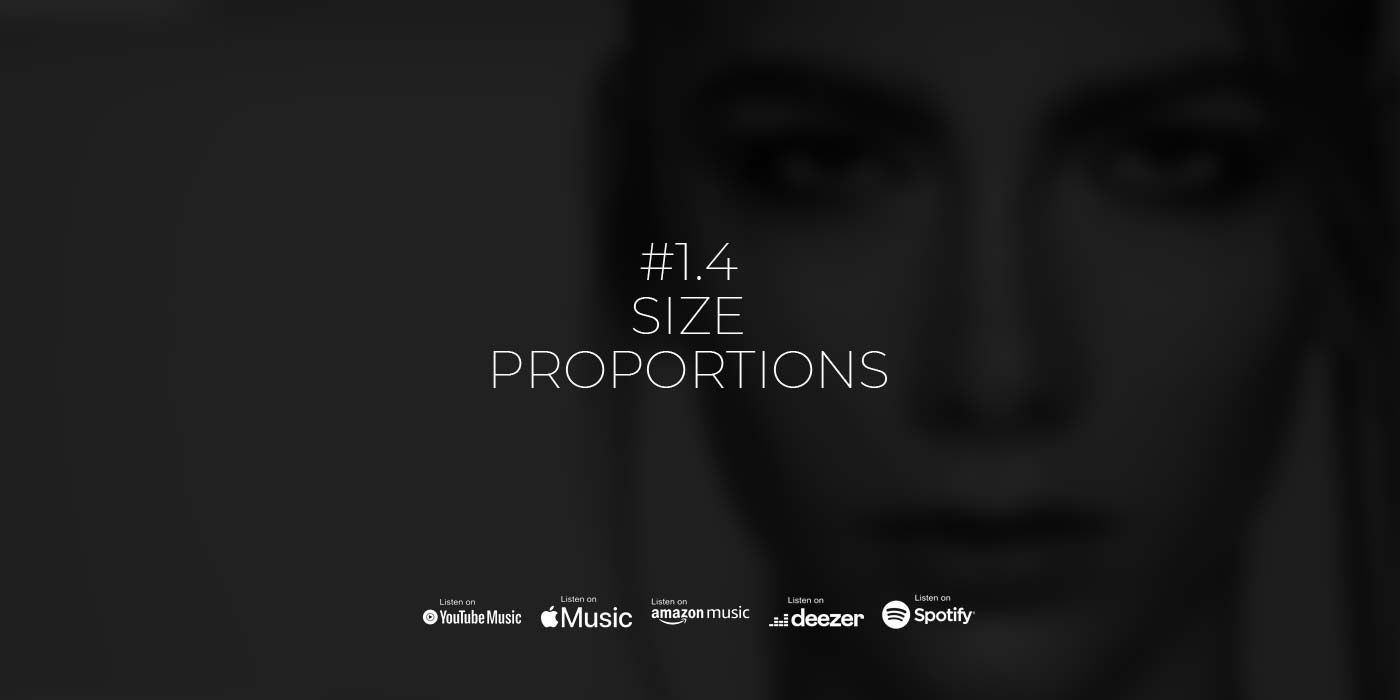 Episode 1.4: Model types and the importance of size & proportions as a model
Size & Proportions – In this episode, we delve into the captivating realm of modeling, where the significance of size and proportions can either make or break a career. From the essential role of height and clothing size to the art of elegance and individuality, join us on a journey behind the modeling industry's curtain to discover what truly shapes a model's success.
Listen for free!
You can listen to The Model Podcast on Apple, Spotify, Amazon, Deezer, and various other platforms where you can find good podcasts.


Your learnings in this episode!
In this episode, we explore the exciting world of modeling and how "Size & Proportions" can be the key determinant of a model's success or failure. We discuss the significance of height and why it matters greatly in achieving success in this industry. We'll also uncover some exceptional cases that defy the norms, providing insights into their reasons for success. Furthermore, we shed light on what clients in Germany specifically look for when hiring models and how it shapes their careers.
Feature x CM Models
Your in Germany the next days or weeks? Discover CM Models x Germany Casting Tour 2023.
Elegance in Modeling: The Beauty of Proportions
Uncover the enthralling essence of "Elegance" in modeling and its impact on the graceful presentation of fashion designs. We elaborate on the significance of proportions and figure in this context, delving into the historical development of iconic "ideal measurements" like 90-60-90. Furthermore, we delve into the surging demand for curvy models and how they achieve success with their uniquely different measurements.
Modeling Heights: Challenges and Opportunities
Find out how height can significantly influence a model's career. We discuss the challenges and opportunities faced by models who are under 175cm and those above 181cm. Lastly, we delve into the art of standing out in the modeling industry by exploring the unique traits that make a model exceptional.
A Journey into the Glamorous World of Modeling
Whether you aspire to be a model, are a fashion enthusiast, or simply curious about the industry, this episode will open your eyes to the secrets of modeling. Get ready to be inspired and equipped with valuable knowledge that will reshape your understanding of the modeling world. Let's get started!

https://modelagency.one/wp-content/uploads/2023/07/1.4-size-proportions.jpg
700
1400
Trainee
https://modelagency.one/wp-content/uploads/2023/03/logo-icon-model-agency-one-new-york-los-angeles-paris-milan-london-best-agencies.svg
Trainee
2023-07-21 09:10:19
2023-07-21 09:10:19
Episode 1.4: Model types and the importance of size & proportions as a model