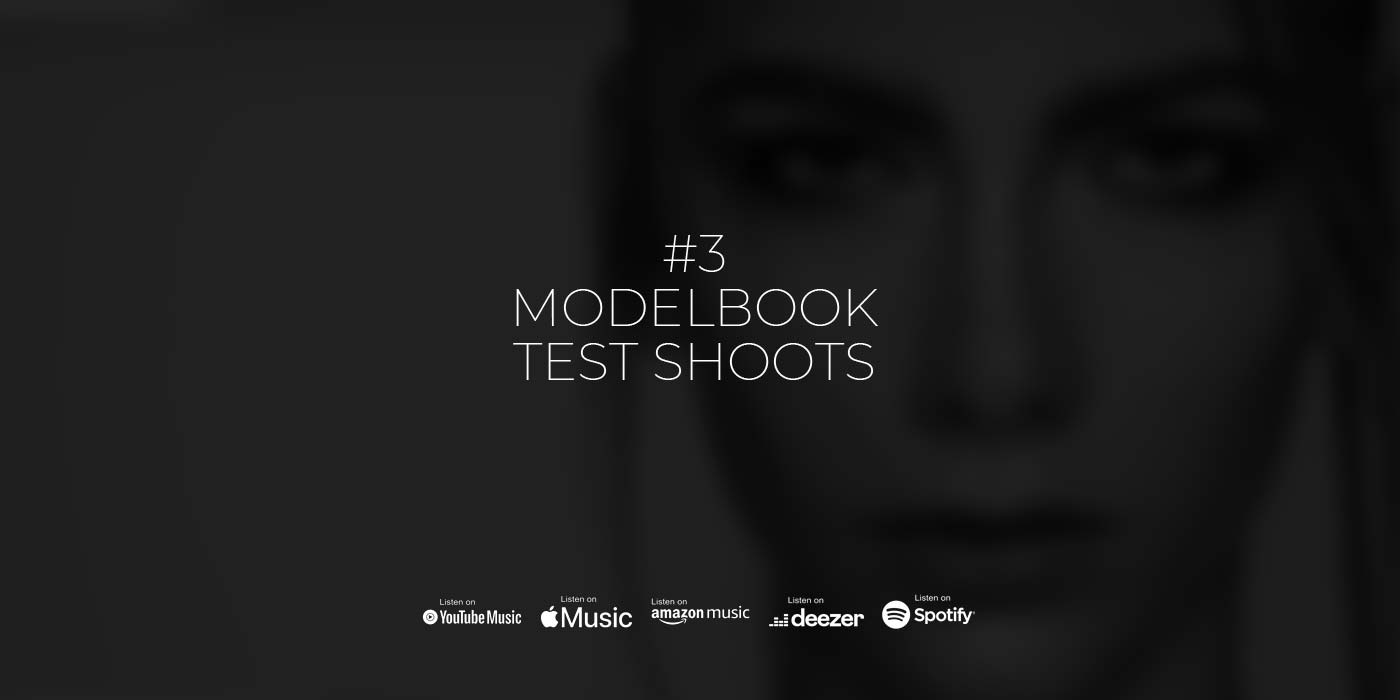 Episode 3: The perfect modelbook & how to find good photographers
In this episode, we will explore the importance of your model book, how it should be crafted with a focus on quality and variety, and why mastering facial expressions is crucial for success in the modeling world. Get ready for valuable tips on impressing both clients and photographers alike!
Listen for free!
The Model Podcast on Apple, Spotify, Amazon, Deezer and everywhere you can find good podcasts.
Feature x CM Models
Your in Germany the next days or weeks? Discover CM Models x Germany Casting Tour 2023.
Your learings in this episode!
Discover the fascinating evolution of model books from physical photo albums to modern digital versions. Learn how this essential tool supports you during castings, job opportunities, and agency visits, and why exchanging glances with other models' books is common practice.
Discover the Power of Quality Over Quantity
Explore the key elements of a standout model book. Find out how to present yourself as a versatile model by curating a collection of your best photos from jobs and test shoots. Unveil the secret to leaving a lasting impression on clients and showcasing your ability to take on various roles.
Collaborating with Photographers
Unlock the secrets to finding and collaborating with reputable photographers. Discover why maintaining exclusivity is crucial to enhancing your market value as a model and why selective test shoots can lead to long-term success.
Mastering Facial Expressions
Unravel the importance of facial expressions during shoots and how they can make or break your portfolio. Gain valuable insights into practicing various moods and expressions to captivate clients and photographers, leaving them eager for more. Take your modeling journey to new heights with confidence and unforgettable photos!
So, plug in your headphones and get ready to absorb a wealth of knowledge that will transform your model book into a true masterpiece. Let's dive in together and propel your modeling career forward!
https://modelagency.one/wp-content/uploads/2023/07/3-modelbook-test-shoots.jpg
700
1400
Trainee
https://modelagency.one/wp-content/uploads/2023/03/logo-icon-model-agency-one-new-york-los-angeles-paris-milan-london-best-agencies.svg
Trainee
2023-07-21 09:51:10
2023-07-21 09:51:10
Episode 3: The perfect modelbook & how to find good photographers