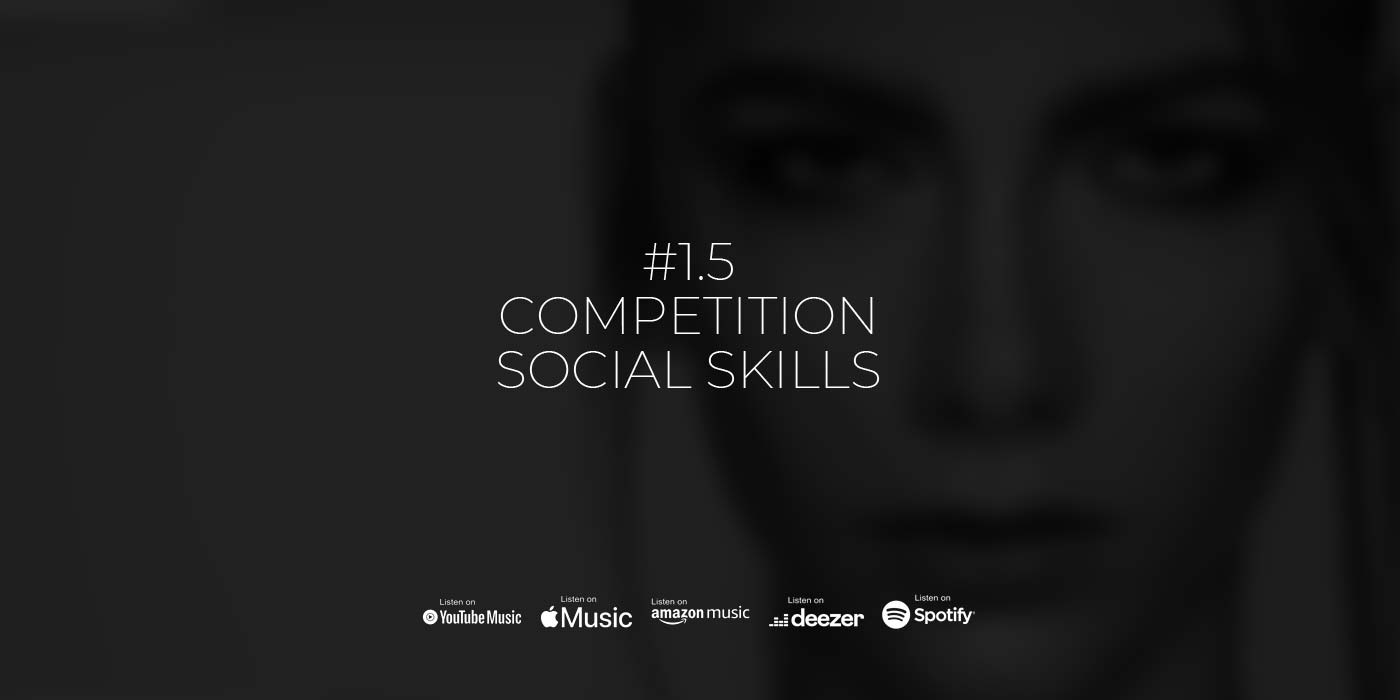 Episode 1.5: Competition & the importance of social skills and professionalism
In this episode, we take a deep dive into the highly competitive realm of modeling, exploring the various challenges models encounter during job castings. We also emphasize the utmost importance of professionalism, effective communication skills, and a well-groomed appearance in this industry. Furthermore, we highlight the immense value of forming authentic friendships and establishing a strong network while embarking on this distinctive and thrilling career path.
Listen for free!
You can listen to Model Podcast on Apple, Spotify, Amazon, Deezer, and other major podcast platforms.


Your takeaways from this episode!
The world of modeling is an exhilarating and dynamic one, filled with competition, constructive criticism, and camaraderie. As your guide on this journey, we will explore the challenges and rewards that await you as a model. From bustling fashion capitals to multiple castings, you will gain insights on how to handle pressure and exude charisma amid intense competition.
Feature x CM Models
Your in Germany the next days or weeks? Discover CM Models x Germany Casting Tour 2023.
In the realm of modeling, competition extends beyond external factors; it also involves your internal self. Discover the delicate equilibrium between self-confidence and self-critique that models encounter at the outset of their careers. Armed with this knowledge, you will embrace your strengths and continuously improve, facing critical photographers and demanding clients with unwavering poise.
Mastering Communication and Professionalism in the Modeling Industry
Effective communication and social competence are vital skills for a thriving modeling career. Explore the significance of forging connections with fellow models, photographers, and media professionals, as they enrich your life and offer essential support in this unique and fast-paced world. We will also delve into the importance of professionalism, from punctuality to managing your social media presence.
The Impact of Appearance in the World of Modeling
Uncover the significance of a well-groomed appearance and the allure of natural beauty for clients and agencies worldwide. Learn the do's and don'ts of maintaining your appearance, ensuring that your inner beauty and genuine presence shine through. With these invaluable lessons, you will navigate the world of modeling with grace and confidence, whether you are just starting or already making waves.

https://modelagency.one/wp-content/uploads/2023/07/1.5-competition-social-skills.jpg
700
1400
Trainee
https://modelagency.one/wp-content/uploads/2023/03/logo-icon-model-agency-one-new-york-los-angeles-paris-milan-london-best-agencies.svg
Trainee
2023-07-21 09:15:43
2023-07-21 09:15:43
Episode 1.5: Competition & the importance of social skills and professionalism