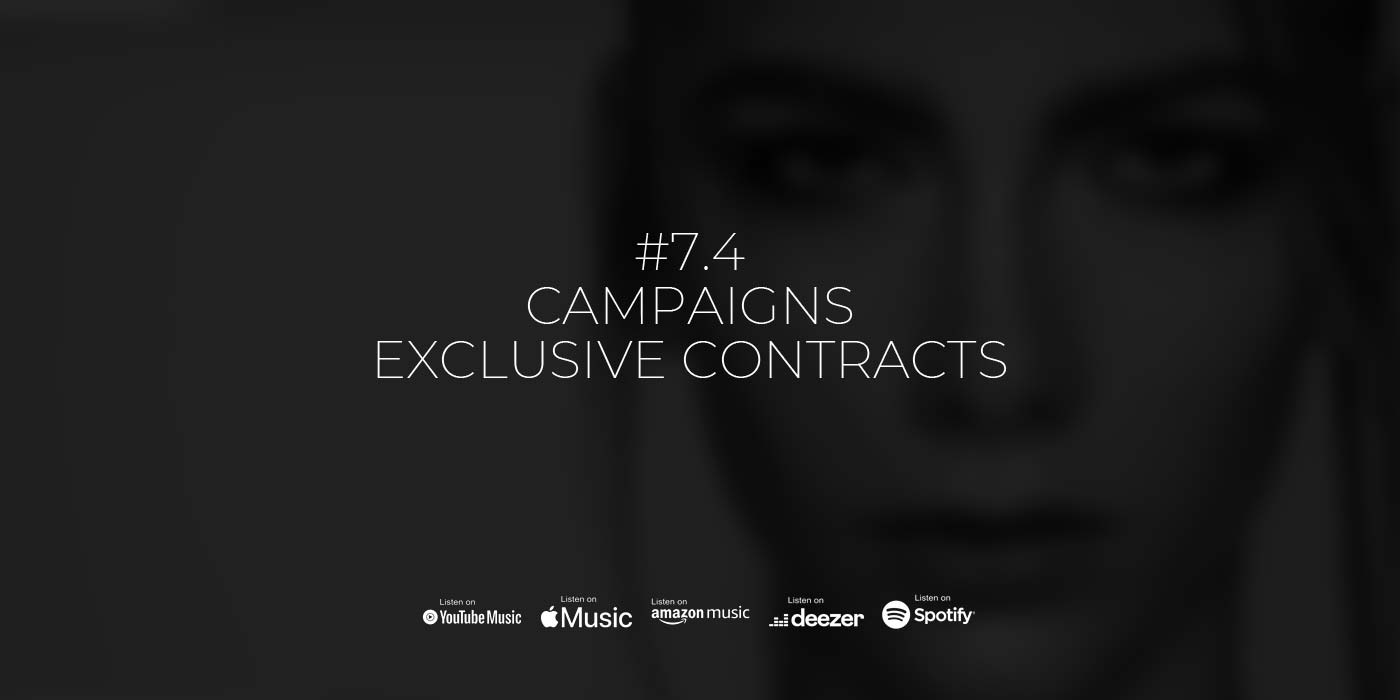 Episode 7.3: All about fashions shows, trade fairs & show rooms
All about fashions shows – In this episode, we'll delve into the captivating realm of fashion showrooms, trade fairs, and the prerequisites for fashion shows, shedding light on the opportunities and challenges models encounter in these settings.
Listen for free!
The Model Podcast on Apple, Spotify, Amazon, Deezer, and wherever you can find good podcasts.
Feature x CM Models
Your in Germany the next days or weeks? Discover CM Models x Germany Casting Tour 2023.
Coming soon!!
Your learnings in this episode!
We'll take you on an exhilarating journey through the bustling world of fashion fairs and shows. Discover how Showrooms offer a fantastic entry point for models, providing an opportunity to collaborate directly with renowned designers and international brands. Get ready to present new fashion collections and build invaluable connections with industry professionals, setting the stage for a promising modeling career.
Behind the Curtain of Fashion Shows
Prepare to dazzle on the runway as we delve into the electrifying world of Fashion Shows and Order Fairs. Unravel the requirements and ideal measurements for both female and male models, gaining insights into the standards and expectations of the high-octane fashion industry. We'll provide you with an exclusive look at the grand presentations by top designers, complete with celebrities, music, and photographers flashing their cameras.
The Power of Trade Fairs
Join us as we step behind the scenes of Trade Fairs and explore the reasons why models are in high demand at these exclusive events. Discover how your presence can elevate the reputation and sales of prestigious companies. But tread carefully, for not all trade fair jobs are created equal! Learn to distinguish high-quality opportunities from less desirable roles, ensuring that your modeling career flourishes in the right setting.
A Unique Trade Fair Experience and Cautionary Advice
In this final segment, we'll share a practical example of a unique Trade Fair job, where models showcased handmade designer dresses made entirely of paper! An unforgettable experience that highlights the creativity and diversity of the industry. We'll also offer important advice on maintaining your signature look and the significance of avoiding drastic changes without thoughtful consideration. So, fasten your seatbelts and get ready for an exhilarating ride as we unlock the secrets to the captivating worlds of Showrooms, Fashion Shows, and Trade Fairs. Whether you're an aspiring model, fashion enthusiast, or industry insider, this episode promises to leave you fashionably informed and inspired! Let's dive in and embark on this fabulous fashion adventure together!
https://modelagency.one/wp-content/uploads/2023/07/7.4-campaigns-exclusive-contracts.jpg
700
1400
Trainee
https://modelagency.one/wp-content/uploads/2023/03/logo-icon-model-agency-one-new-york-los-angeles-paris-milan-london-best-agencies.svg
Trainee
2023-07-21 13:37:46
2023-07-21 13:38:22
Episode 7.3: All about fashions shows, trade fairs & show rooms