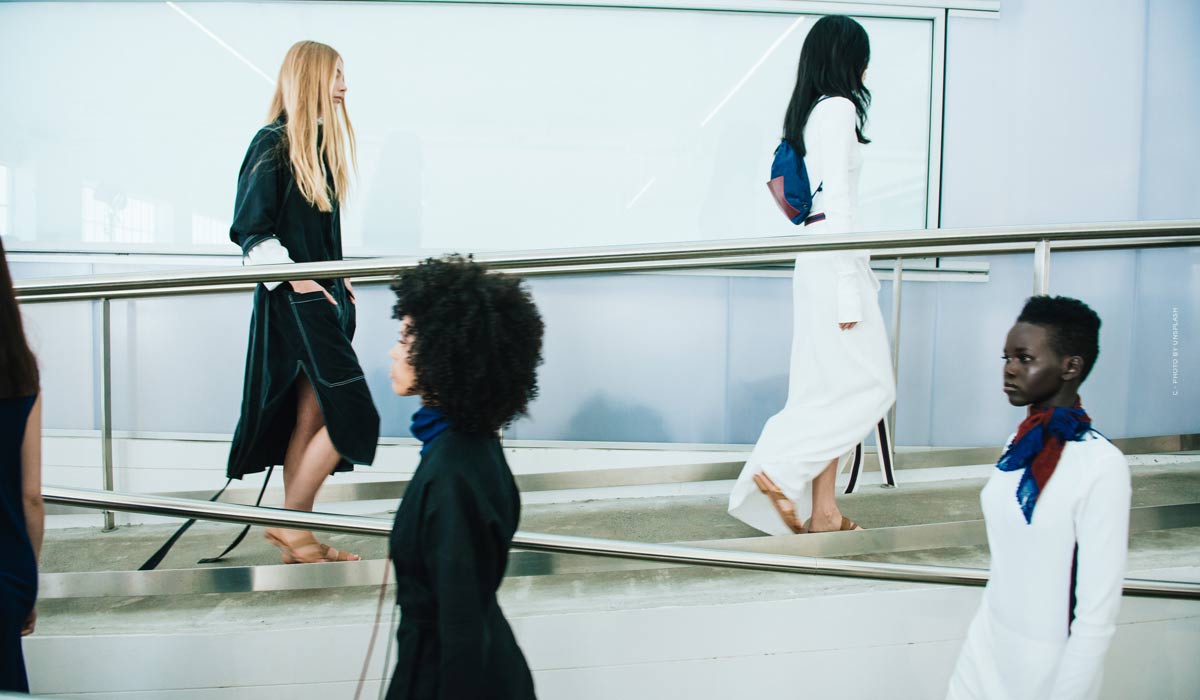 90s Supermodel: Runways, Naomi Campbell & Cindy Crawford
How does the todays modern woman look like ? As we know that the present is an result of the past, there are people in the past who has impacted societies view on beauty and fashion. We present to you, the Supermodels of the 90s. These amazing women killed the Runways in the 90s and are still being celebrated. In this articel we are showing you a document
Models who killed the runways in the 90s
A Documentary film of the nineties Supermodel. Women who ruled the 90s were Naomi Campbell, Linda Evangelista, Tyra Banks, Christy Turlington and many more. These supermodels left a big imprint on societies view on beauty and fashion. Their influence can still be felt today. Watch this Video to see these women excellent catwalks.
Supermodel: Christy Turlington, Cindy Crawford & Co
The latest Runway Collection of the 90s Supermodel. The Queens are back and they are still ruling the Runway. Click to watch Models like Naomi Campbell, Christy Turlington and Cindy Crawford catwalks.
Feature x CM Models
Your in Germany the next days or weeks? Discover CM Models x Germany Casting Tour 2023.
Noami Campbell: The story of a black iconic model
Noami Campbell who recently became a mother at the age of 50 can be called "Model Mama". Naomi has broken records for black people around the globe. At the age of 18 she became the first black model to appear on the cover of British and French Vogue and also the Time Magazine. Her Model career already started at the age of 15 and took off quickly. Even before she signed at a model agency she already appeared in Music Videos for Bob Marley and Culture Club. Today Naomi Cambpell is an Icon and a Legend. She has worked for the biggest Fashion Luxury brands like Versace, Ralph Lauren, Louis Vuitton and Yves Saint Laurent and many more.
Kate Moss: Supermodel, Designer & Businesswoman
Kate Moss was in the 70s in the UK and one of the 90s supermodels. She was discovered as a model at the age of 14. A year later she already appeared on a cover. Kate did not have the typical model lenght but that could not stop her from becoming a supermodel. At the age of 18 she became the face of a Calvin Klein Campaign. Today Kate is still highly requested as a model and a designer. She even designed a collection for the Brand "Topshop" and a Bag Collection for "Longchamp".  Society know Kate to be a very business minded woman. The british model is an Icon an an expert on fashion on dressing for very thin women.
https://modelagency.one/wp-content/uploads/2020/07/gucci-runway-commcerial-perfume-bag-models-fashion-week.jpg
700
1200
Trainee
https://modelagency.one/wp-content/uploads/2023/03/logo-icon-model-agency-one-new-york-los-angeles-paris-milan-london-best-agencies.svg
Trainee
2021-06-09 14:55:06
2021-09-28 12:17:37
90s Supermodel: Runways, Naomi Campbell & Cindy Crawford