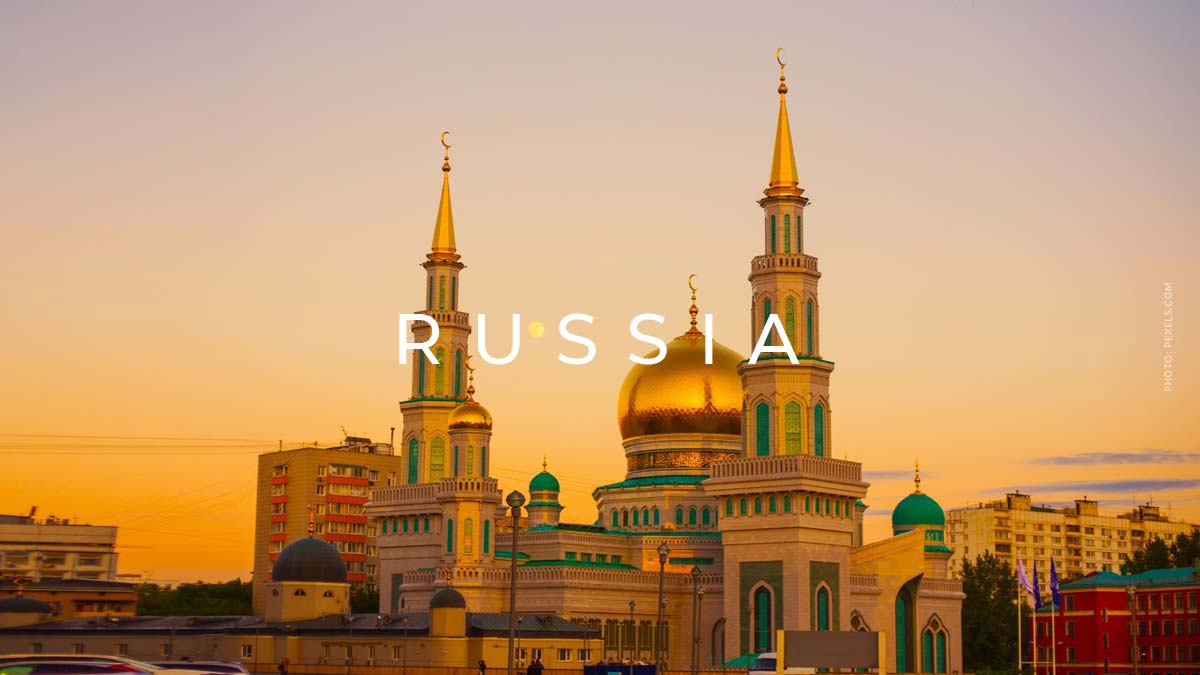 Russia Model Agency: The Best Agencies
Russia Model Agency – Are you dreaming of a career in modeling, but unsure where to start? Then Russia might be the perfect fit. Here you can have a look at agencies specifically in the major cities Moscow and St. Petersburg.
Russia
Are you thinking of starting a modeling career in Russia? Look no further than our recommended agencies below. Russia has a thriving fashion industry, with major cities like Moscow and St. Petersburg serving as hotspots for both national and international clients. While Russian agencies have specific requirements for their models, they may not be as stringent as those in larger fashion capitals like Paris or Milan. Nonetheless, it's important to meet the right measurements and aesthetic standards for the Russian market.
Many reputable modeling agencies in Russia work with prominent brands and designers, including big names like Gucci and Prada. Some of these agencies also represent renowned models like Natalia Vodianova and Irina Shayk. If you're looking to pursue a modeling career in Russia, consider reaching out to these agencies to get started. And remember, your modeling portfolio is your calling card, so ensure it's current and features your best work.
Avant Models
Avant Models – leading the top modeling agency in Moscow, founded in 2004, many years holds by a wide margin the first position among the model agencies in Russia. It is the flagship model agency in Russia in the classical European sense: focus exclusively on building a long-term career high fashion models abroad. It has partners in Milan, Paris, London, New York. There are also divisions Avant Men and a private model school.
Москва, 1-я Ямская, дом 8
info@avantmodels.ru
+7 495 762-62-08
Aquarelle Models
Aquarelle Models ia a professional model agency n the website you can see it. They have internationa models. They represent professionality.
tanya@aquarelle-models.com
+7 916 611 76 56
DMA Models
DISTINCTIVE model agency was established in 2013 in Moscow as an international mother agency. In 2015 we opened our office in Orenburg, Russia. The idea is to bring a small group of exclusively represented models to the world wide fashion market. They are happy to see the amazing results of our work! Our roster of models is rapidly growing as well as the number of completed international contracts
21 Electozavodskaya street, Moscow, Russia
mila@distinctive-model-agency.com
+79858948618
VEA Models
VEA models is a international mother agency, founded in 2009. The head office is located in Hong Kong. Representatives of VEA models agency based in Ukraine and Russia. We are present professional and new face models of the America/Asia/Europe.
Spartakovskiy pereulok 2/1
school@veamodels.com
ML Management
ML Management is a professional model agency based in St. Petersburg, Russia. The Team is out of ex-models with a strong desire to share their great experiences and push through the limits with their models.
Kondratievsky 40, Saint Petersburg
+7 921 6516333
Sky Models Management
SKYMODELS is an international model agency founded in 2006 and based in St. Petersburg, which cooperates with professional model agencies. In addition, the management offers in the course of a model school to be trained professionally.
Sky Models Website
Sky Models Instagram
Ulitsa Mira, 3, Ofis 424, St Petersburg, Russland, 197101

+7 921 909-33-03
AGAINST Model Agency
The agency is based in Saint-Petersburg, Russia and is scouting and developing exclusive young talents. The main concept is to build and lead modelling career while focusing on promoting and growing personality.
Kirochnaya Ulitsa, 24, St Petersburg, Russland, 191123
a@againstmodelagency.com
Find more
Here you find a structured overwiew about the agencies in Moscow and St. Petersburg. Here you can also have a look at the leading countries within the fashion industry in Europe.
https://modelagency.one/wp-content/uploads/2023/04/russia-model-agency-1.jpg
675
1200
Trainee
https://modelagency.one/wp-content/uploads/2023/03/logo-icon-model-agency-one-new-york-los-angeles-paris-milan-london-best-agencies.svg
Trainee
2023-04-11 10:03:33
2023-04-13 09:24:04
Russia Model Agency: The Best Agencies