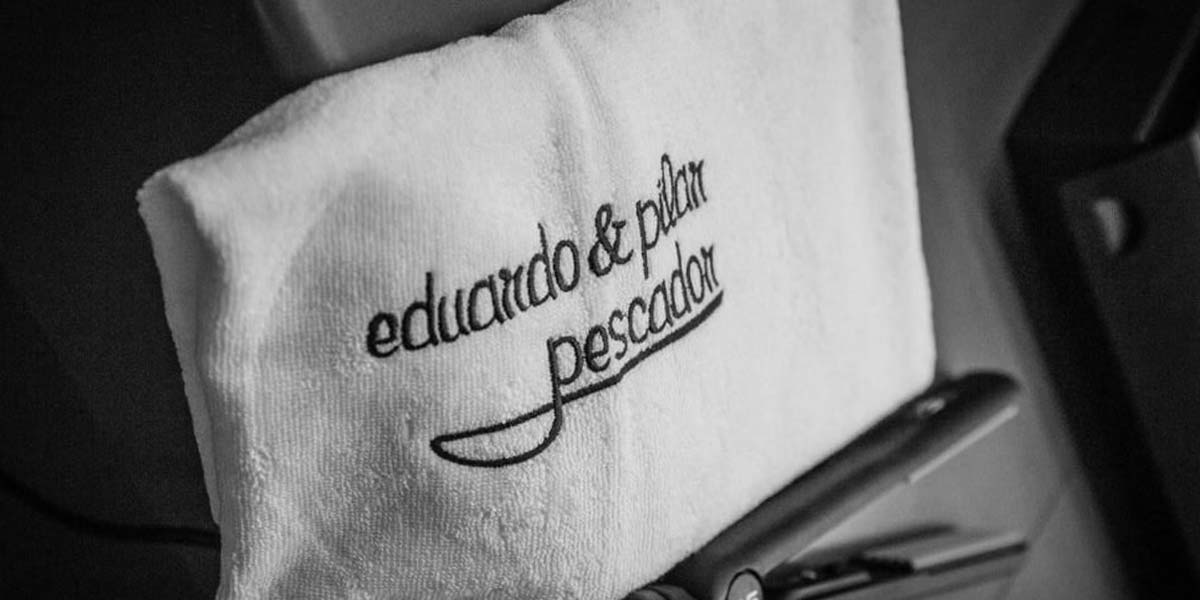 Eduardo & Pilar Pescador: The Story Of A Hairstylist With Pilar
Interview with Pilar Pescador – This time we bring you a hairdresser, who after generations and generations decided to continue the family business. Now she has become the best hairdresser in town. And she gives us tips for the care of your hair!
Eduardo & Pilar Pescador By Pilar
Pilar Pescador, hairdresser and owner of Eduardo & Pilar Pescador. In their hairdressing salon they work not only with the most innovative products, but also with the healthiest products for the hair. Professionals who look for the best for you and your hair. Simply amazing work.
Generations Of Hairdressers
MAO: How did your passion for hairdressing begin?
Pilar: I come from a large family of hairdressers, father, grandfather, great-grandfather. I grew up in hairdressing. When I was a child I used to miss school, go to the hairdresser's and watch my father, how he worked, without him seeing me. When I finished my basic studies I started to study hairdressing and started working in our salon.
MAO: Is your family an important support for you and do they help and encourage you to strive for new goals?
Pilar: The family is fundamental, from the roots to the present day. The understanding and complicity of your partner and children in balancing work and personal life is essential. The glamorous part is very nice, but it is the day to day that gets you where you are.
The Key To Success: Reinventing
MAO: Your hairdressing salon, Eduardo & Pilar Pescador, stands out from the rest of the hairdressing salons in your city, how did you manage it?
Pilar: We know that we are hair artisans and that what we have in our hands is not only just hair but people. We are capable of surprising and giving more than our clients expect. Taking care of the details and with love. Investing in our facilities and making them more accessible, constantly investing in the training of our hairdressers, a fundamental part of a company like ours.
MAO: Thanks to that, you have been given the opportunity to style a fashion week model or for public figures on red carpets.
Pilar: Yes, because we are always looking for the best, the ability to reinvent ourselves, and not only to achieve success, but to stay in the market and to be a reference in our city.
Her Best Experience: Daily Work
MAO: What would you say has been your best experience in all your years in the industry?
Pilar: During this time there have been great experiences, collaborating with international brands, in-house designers, charity events, a lot, but the best is in the daily work. Enjoying the success of a satisfied customer is priceless.
Create: Pilar's Main Objetive
MAO: How do you get the best products?
Pilar: When you are a successful hairdresser, brands want to collaborate with you, everything is easier, that is why we have a very demanding filter when deciding which products to work with. We have a department that tests the products before we use them. Our priority is that the product is healthy and beneficial for the hair. Our immediate objective is to create.
Art And Passion In Hairdressing
MAO: Personality is what defines a hairdresser, but personality also defines your clients. How do you make your mark on every job you do with the client in mind?
Pilar: Hairdressers are artisans of hair. We are art and passion. We work with each client in an individual and personalised way, allowing us to combine the creative side with the individual aspects of each person, and make them unique.
Pilar's Tips For Hair Care
MAO: Can you give us some tips for hair care?
Pilar: Hair hygiene is essential for healthy and shiny hair.
Protect the hair from overheating with heat sources.

Lots of nutrition and hydration.

Use moderate water when washing.

Start detangling at the ends.

Do not go to bed with wet hair.

Take care of your diet.
https://modelagency.one/wp-content/uploads/2022/12/Eduardo-Pilar-Pescador.jpg
600
1200
Trainee
https://modelagency.one/wp-content/uploads/2023/03/logo-icon-model-agency-one-new-york-los-angeles-paris-milan-london-best-agencies.svg
Trainee
2022-12-05 16:25:07
2022-12-05 16:38:13
Eduardo & Pilar Pescador: The Story Of A Hairstylist With Pilar