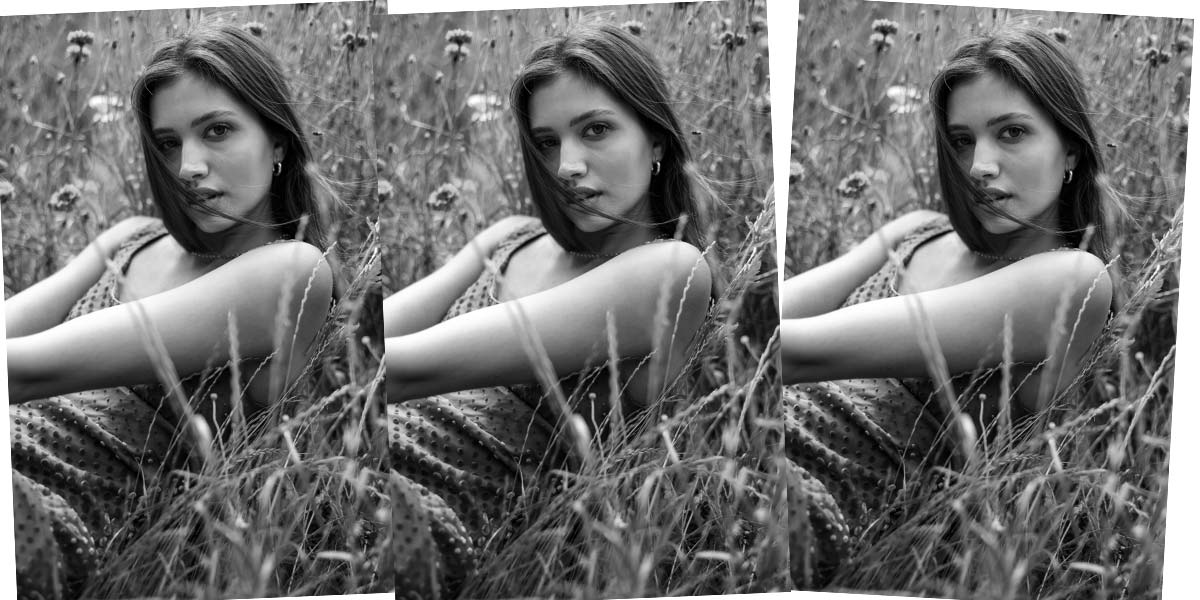 Interview x Maura Maurer: Mega Model Brazil
Interview with Maura – Becoming a model in Brazil? Take a look at the interview with Maura Maura, the brazilian model is telling us how she become a model in Brazil.
Maura Maurer: The Brazilian Model
Maura Maurer is an original brazilian model who appered in covers and magazine, like Vogue Brasil. Raised by Mega Model Brasil Agency and now working in London, Maura is one of the most popular brazilian model right now. She is explaning how is to work as a model in Brazil, taking a short look back at his professional career. If you want to knoew Maura a lttle more, take a look at this interview with FIV.
Brazil: The Model Industry
MAO: Hey Maura, nice to meet you. It's been a pleaure for Model Agency One to have you here. As a brazilian model you are, what do you like the most about the brazilian model industry?
Feature x CM Models
Your in Germany the next days or weeks? Discover CM Models x Germany Casting Tour 2023.
Maura: I love the locations we have to do the shoots there! I get to know a lot of my own country throughout my work and that's amazing! Places I never even imagined existed. Also, working in Brazil make me feel so comfortable because I know everyone in the fashion industry, so that makes everything easier.
MAO: So, you will have a lot of good experiences working there, right?
Maura: Of course. I worked a lot in Brazil and started really young, so everything I know about the industry I learned in Brazil.
Not Brazilian Models In Brazil
MAO: That's nice for you as a brazilian but, do you think it is possible to succeed if you are not brazilian?
Maura: The professionals we have in Brazil are the best. We have amazing photographers and makeup artists with awesome styling and great locations so I think it's really nice to develop your portfolio even if you are not brazilian.
London: Best Market in Europe
MAO: You started your professional modeling career in Brazil but moved abroad to London, do you feel London has more opportunities for young models?
Maura: Yes, I do. I believe London is one of the best markets in Europe for big clients that we don't have in Brazil. Their vision of fashion here is extremely different from Brazil and I love to learn with it.
Maura's agency: Mega Model
MAO: You become part of Mega Model Brasil at an early age. Do you feel your agency helps you along your modeling career? How important is it to you?
Maura: Mega Model Brasil it's like my family, it's the first ever agency I had. They basically raised me. Everything I am now I own them.
Modelling Career: Brazil
Biggest Success: Working with brands from home
MAO: We can see you on the covers of the best magazines. What would you say has been your biggest success/favourite moment as a model?
Maura: Working with brands that I grew up using in Brazil. This is such an honor for me. Getting my american visa and working with the bigger agencies in the world it's also so crazy to think about. And of course, doing Vogue Brasil was also really markable for me.
New York: Maura's Next Step
MAO: And what about working all around the worl?
Maura: Couldn't let out this part. Of all the countries I did campaigns on, never imagined working in such amazing places as Bahamas, Iceland, Patagonia and more.
MAO: So, as a successful model, what are your plans for the near future?
Maura: So much in my mind! I feel like I still have so much to achieve. But my next big step is definitely New York next year.
Advices For New Models in Brazil
MAO: To end, What can be the advice to give to new young models who want to start working in Brazil?
Maura: Believe in yourself, be secure about you and your own personality, remember you are unique! Never stop working on your innerself, always dream big and be focused in your own path
MAO: Maura, Thank you so much for doing this interview with us and let us nkow a little bit more about you and modelling in Brazil!
Become a Model: Best Agencies in Brazil
If you want to become a model in Brazil, tale a look at our web site. You will find all the step and the best agencies in Brazil. You are also goint to find Maura's agency, Mega Model Brazil.
https://modelagency.one/wp-content/uploads/2022/10/model-brazil-brazilian-maura-maurer-girl-back-white.jpg
600
1200
Trainee
https://modelagency.one/wp-content/uploads/2023/03/logo-icon-model-agency-one-new-york-los-angeles-paris-milan-london-best-agencies.svg
Trainee
2022-10-25 16:50:44
2022-11-02 09:38:49
Interview x Maura Maurer: Mega Model Brazil