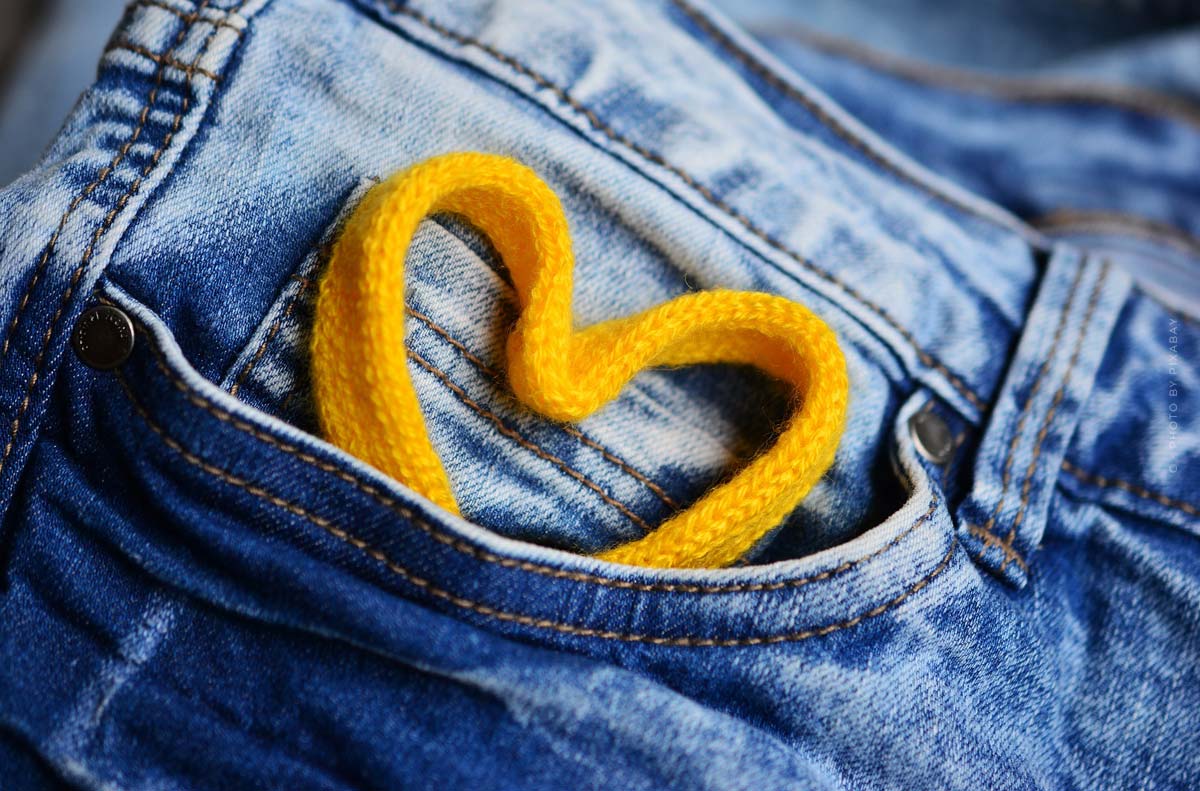 Abercrombie & Fitch: Jeans, Loungewear & the D´Amelio Sisters
Abercrombie and Fitch – Alongside H&M and Urban Outfitters, Abercrombie is one of the best-known brands. When you hear Abercrombie and Fitch, many people think of dark stores, lots of perfume and clothes that only go up to size L. But in recent years, the brand has undergone a real image change. But in recent years, the brand has undergone a real image change: In the meantime, the brand stands for diversity, inclusivity and classically beautiful, summery fashion and also deals with important issues in its campaigns. In this article, we give you a brief overview of the brand's collections, commercials and campaigns with well-known influencers.
Summer & Winter: Everyday fashion for all
Abercrombie & Fitch's fashion is designed to equip us with all the basics we need for everyday life. A big theme of the brand is jeans, in all its colours and shapes. The brand is also known for its summer style, which is why at Abercrombie & Fitch you can find gorgeous summer dresses in floral designs or lace, and for men, casual shorts and T-shirts with the classic Abercrombie sign.
Summer collection: commercial
For their summer collection, Abercrombie & Fitch came up with something very special: a campaign with real life people and not models, because the brand makes everyday fashion for everyone. The collection consists of airy dresses, loose blouses, T-shirts and shorts.
Jeans Collection: Lots of choice!
Jeans are the fashion staple we all have in our wardrobe. Abercrombie & Fitch's new jeans campaign celebrates diversity and with it, we can all find a perfect fit for our individual bodies and style preferences, whether skinny, straight leg, mom jeans or boyfriend jeans.
Loungewear collection: super comfortable
The super nice, fluffy loungewear by Abercrombie is mainly in beige and grey tones and is perfect for a cosy day at home. Whether it's fluffy hoodies, long and short pyjama bottoms or cosy tops, you'll find the perfect pieces to keep you comfortable at home around the clock.
Commercial, Lukaku & D'Amelio sisters
In its commercials and campaigns, Abercrombie & Fitch always aims to convey a message. Whether it's about inner strength or self-discovery. Even with their influencer collaborations, care is taken to ensure that the influencers actually participate in the projects and that the collections are created together.fi
Campaign #Faceyourfierce: Own strength
With this campaign, Abercrombie & Fitch wants to show us that everyone is strong in their own way and if we believe in ourselves and face our fears, we can do anything. Besides, we are never alone, there are always people who feel exactly like us.
Campaign: Footballer Romelu Lukaku
The iconic perfume "Fierce" by Abercrombie & Fitch has been relaunched and a campaign has been launched featuring Belgian international footballer Romelu Lukaku of Chelsea FC and many other people from different backgrounds such as athletes, models, influencers and many more. They all tell how they define strength and how they found themselves.
Charli and Dixie D'Amelio's collection
They are the stars on social media at the moment: Tiktok dancers Charli and her sister Dixie D'Amelio. Together with Abercrombie & Fitch's sister brand Hollister, which is aimed at a slightly younger target group, the two have launched their first own collection. In this video, they take us through the design process and the campaign photo shoots.
Brands like Abercrombie & Fitch
Want to learn more about  fashion? Here we go:
Gucci
Today, Gucci, the premium luxury brand, is known worldwide and continues to deliver spectacular collections, fashion shows and products. But to achieve and maintain this status, Gucci today makes videos, commercials and other campaigns of the highest quality and execution, with exclusive behind-the-scenes insights into production and creation, as well as interviews with creative directors and celebrities as they try on their unique Gucci looks.
Kenzo
The designer Kenzo Takada, who came to Europe from Japan in a slow boat, shook up fashion with his wild prints and Eastern influences. Kenzo Takada, along with Issey Miyake and Hanae Mori, was one of the first wave of Japanese designers to conquer the exclusive world of Paris fashion in the 1970s.Known for his innovative tailoring and excessive use of color and pattern, Kenzo's designs were inspired by a kind of wanderlust, with an eclectic mix of different global styles and cultures. In this article we show you Kenzos flagship products lik the kalifornia bag or the tiger sweathsirt, also some collaborations and interviews. Let´s have a look at Kenzo!
https://modelagency.one/wp-content/uploads/2021/11/jeans-abercrombiefitch-marke-kordel-gelb.jpg
791
1200
Trainee
https://modelagency.one/wp-content/uploads/2023/03/logo-icon-model-agency-one-new-york-los-angeles-paris-milan-london-best-agencies.svg
Trainee
2021-11-30 15:34:15
2021-11-30 15:34:15
Abercrombie & Fitch: Jeans, Loungewear & the D´Amelio Sisters