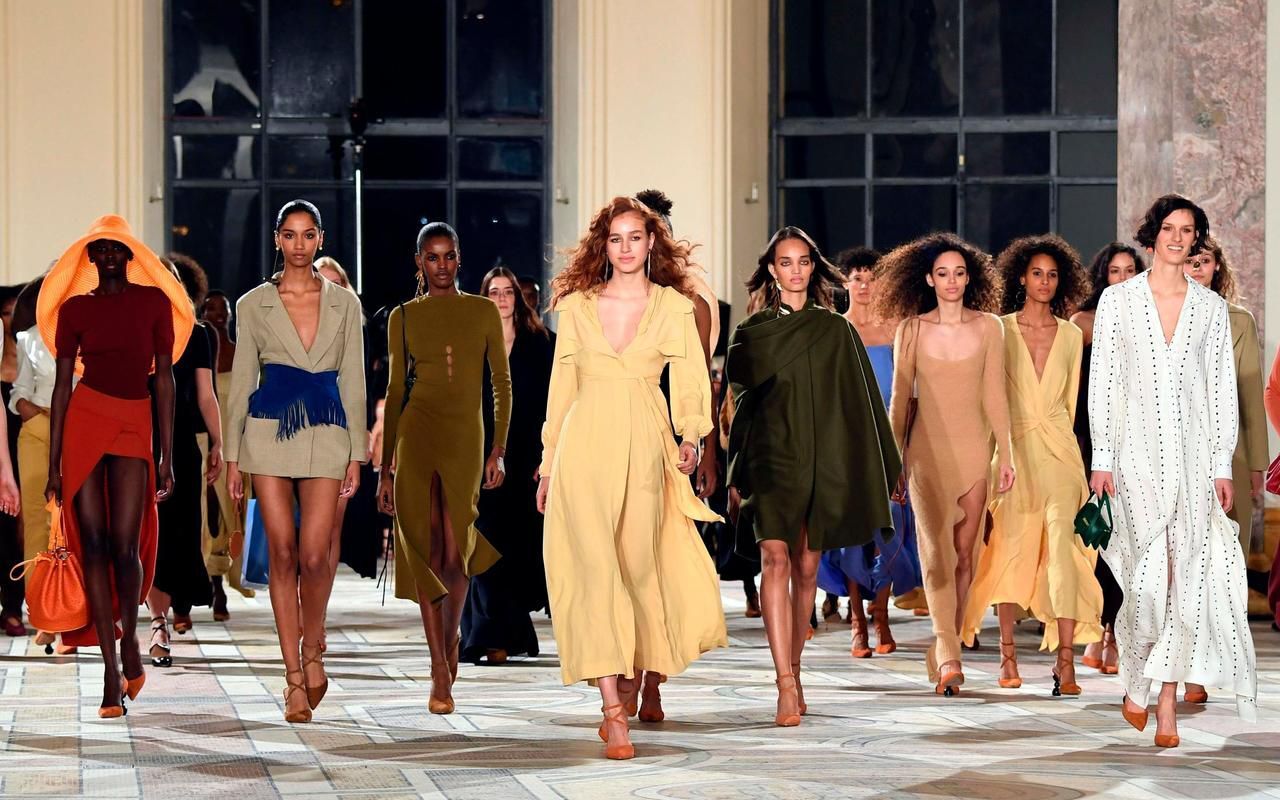 Jacquemus Summer / Spring 2023: "Le Raphia" Collection
The Jacquemus Summer / Spring 2023 Collection has just been released. New bags. New colours. New features. New Jacquemus. It's time to find out all about it. And also about Simon's life. Why did he found Jacquemus?
"Le Raphia" Jacquemus Fashion Show
Simon Jacquemus and his Summer / Spring Fashion Show 2023 have not disappointed. Always faithful to it´s essence and it´s brand, this fashion show has had new features and innovations that have pleasantly surprised the public. Colours, prints, patterns. The elegance and simplicity of Jacquemus is evolving.
We were well accustomed to Mr. Jacquemus' collections and his distinctive patterns and neutral colours. Nice, but repetitive. The brand hadn't shown us anything new for a while. The same thing over and over again. Until now.
The Inside Of The Collection
Colours. Patterns. Textiles. Prints. This is his new collection. It brings out novelty and innovation. The mix of materials. The eye-catching colours we find. The floral prints. The new bags. And the pamelas. The best of this collection without a doubt.
Jacquemus and his great essence have always been at the top of the fashion world. His latest collections have been a great success. Whether it's the elegant, asymmetrical, neutral designs or the iconic mini bags. Who would have thought that this new catwalk would be marked by the near non-presence of "Chiquito".
Jacquemus: Simon's French Life
Simon Jacquemus. The creative head of the Jacquemus brand for the last twelve years. Born in the south of France and a great lover of his homeland. He uses his greatest virtue, fashion, to bring the essence of the French countryside to the world. And he does it surprisingly well.
He arrived at Fashion Week ten years ago. And since then it has been a must. Both in Paris and in Milan. Jacquemus is now one of the best designers in the world. His story is truly fascinating.
https://modelagency.one/wp-content/uploads/2022/12/Jacquemus.jpg
800
1280
Trainee
https://modelagency.one/wp-content/uploads/2023/03/logo-icon-model-agency-one-new-york-los-angeles-paris-milan-london-best-agencies.svg
Trainee
2022-12-19 13:22:38
2022-12-19 13:22:38
Jacquemus Summer / Spring 2023: "Le Raphia" Collection