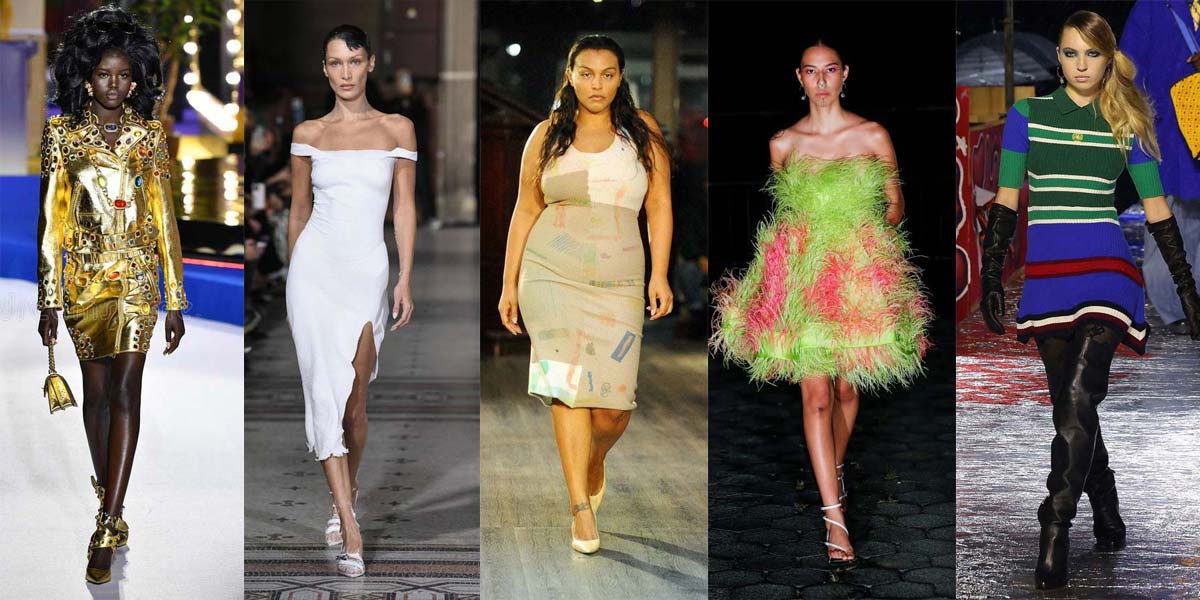 The Fashion Awards: Who Will Be The Next Model Of The Year 2022?
Model Of The Year – The Fashion Awards is back after two years and we couldn't be happier. The date, 5 December 2022 at The Royal Albert Hall, London. This award gives us the opportunity to meet and vote for the best models, designers, brands, photographers and more in the fashion industry. The 2022 list has just been published. And we're here to let you know.
The Fashion Awards 2022: Inclusion And Diversity
The most awaited moment. The list of nominees. We have been waiting for it for a year. And here we have it. Five models are fighting for that precious trophy, and only one is going to get it. Who will be? This time the award have opted for diversity, both physical and cultural, including plus size models and indianisches model in the nominees list, in adittion to famous names of the industry. Was that list what we all are expecting? we have too many names left over and we are still waiting for others.
The Nominees List: To Plus Size From "Nepobabys"
The 2022 year list leaves much to be desired: Bella Hadid, Aduk Akech, Lila Moss, Paloma Elsesser and Quannah Chasinghorse are the nominees. Let's be clear, we are disappointed about the industry. But there is a hope, the public vote. So, I introduce to you the nominees models for "The Model Of The Year". Do you already know who you are going to vote for?
Feature x CM Models
Your in Germany the next days or weeks? Discover CM Models x Germany Casting Tour 2023.
Bella Hadid
To start with we have Bella Hadid, the oldest Hadid. This year Bella was more present than ever and it is not unusual to see her here. In this last season, Bella walk's for more than ten brands counting the Fashion Weeks of Paris, Milan and New York, leaving incredible moments that will last in the fashion industry.
"Miss Bella Hadid" is an icon. A super model. A reference. A name. She deverse this award. It's obvious. She has been at the top for years, but this year; this year she has been crowned.
Adut Akech
Adut Aketch, an english black model. Elegance. Simplicity. Expresion. She is the perfect model. We can see her on every cover of every magazine, in the runway of every designer. Adut had been climbing for years and finally her work is beeing recognised.
Is a must in every Moschino and  Yves Saint Laurent, beside more. Of course Versace. Adut is a muse of Donatella. There's no Versace Show without Adut.
Lila Moss
The "Nepobaby era" is here. The daughter of supermodel Kate Moss, Lila Moss is third on the list. For many people, Lila shouldn't be here, but she has actually managed to be a reference for many young women. She has diabetes. And she's not afraid to show it. On every catwalk, in every photo shoot, we can see her insulin pump. A simple gesture that means a lot.
Lila will always be behind her mother's shadow. Every move, every action, every job. Everything she does is compared to her mother. You can't fight against that. But we can't deny that Lila has managed to make a place for herself in the industry, still thanks to her surname, but there she is, being a reference and an important figure this year.
Paloma Elsesser
Curvy. Mixed. Short. The radical change in the industry that Paloma represents is awesome. She absolutly deserved to be here. This is the first time that a curvy model is incluided in the " Model Of The Year" list, and we can be more proud of it. This means that the industry is not only changing due to public pressure, but also that the "powerful" are taking part in it.
A lot of shoots and catwalks, but what Paloma has really achieved is much more than that. She has changed the stereotypes, prejudices and rules of modelling. Her presence in the new Victoria's Secret campaign says it all. Five years ago it would have been impossible for a model like her to be in Victoria's Secret, and now Paloma is the brand's new spokesmodel.
Quannah Chasinghorse
Of course, this year has been the year of demands. The list includes black models, curvy models, nepobabies, and of course an indigenous model. Quanna Chasinghorse is the indigenous model of the moment. She was discovered on instagram while she was reinventing the rights of her community, the American Indians, and from there she has made it to the covers of the most prestigious magazines, such as Vogue or Elle. Her tattoos make her unique, special and different. Just what the industry is looking for nowadays.
the industry is changing. It has already changed and this list makes that clear. Any of the winning models deserve it. But this year will always be remembered for the inclusion and diversity of the models nominated. This is a before and after in the modelling industry.
https://modelagency.one/wp-content/uploads/2022/11/model-of-the-year-academy-awards-.jpg
600
1200
Trainee
https://modelagency.one/wp-content/uploads/2023/03/logo-icon-model-agency-one-new-york-los-angeles-paris-milan-london-best-agencies.svg
Trainee
2022-11-14 16:19:28
2022-11-15 09:10:17
The Fashion Awards: Who Will Be The Next Model Of The Year 2022?