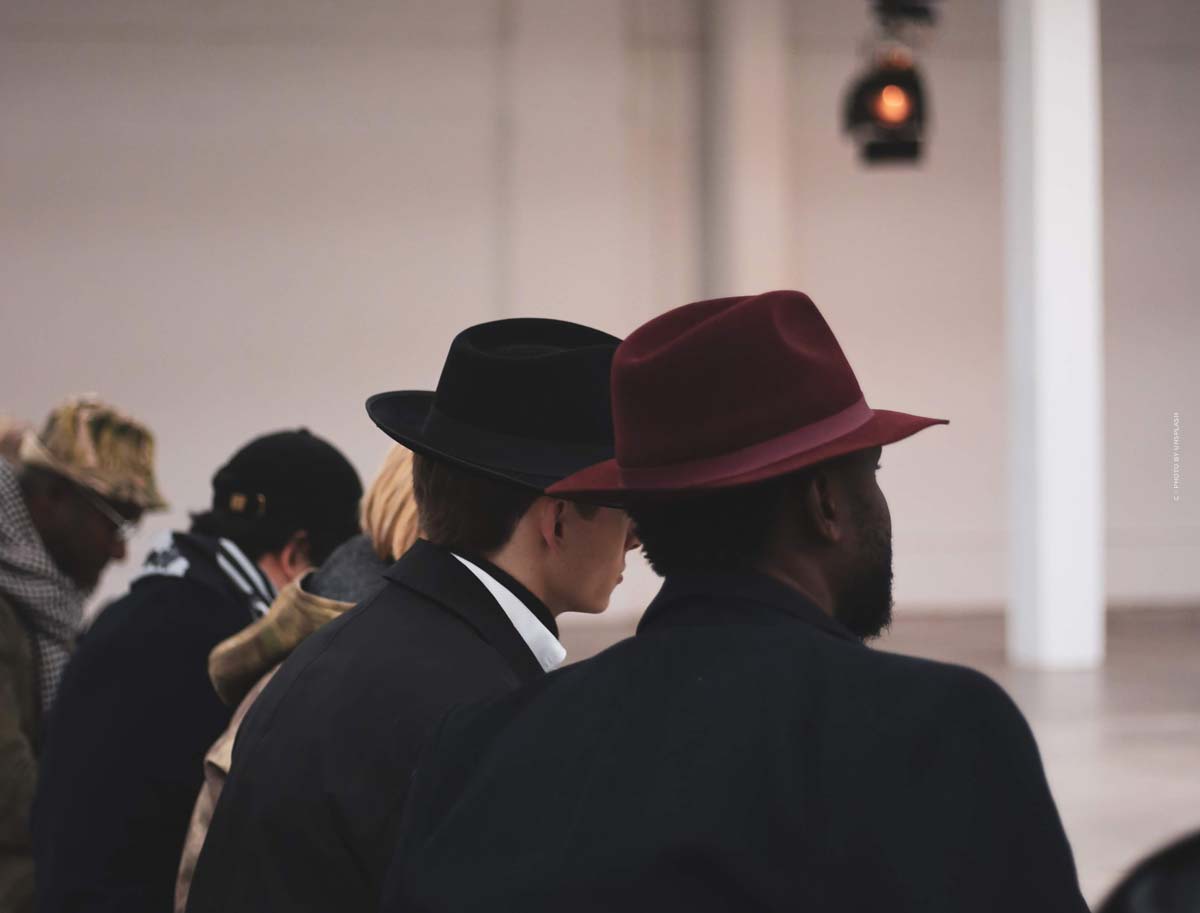 Billy Porter: Seven Outfits in one day at London Fashion Week
Anyone who knows Billy Porter knows that he likes to attract attention and push the boundaries of fashion. With his look the actor and fashion guru stands out on every red carpet and outshines celebrities and models in the truest sense of the word. The Fashionista describes himself as a" walking discoball." His view of fashion is more differentiated and diverse. His clothing expresses openness and inclusiveness. Fashion weeks like the one in London offers the likeable American a platform for expression, which he also uses to bring other fashion lovers closer to a different view of fashion and the world.
Billy Porter explores London Fashion Week
The London Fashion Week is one of the biggest in the world and of course a starlet like Billy should not be missing there. From morning to night the actor takes us with him and tells us what his highlights of the Fashion Week are, as well as the must haves of a visitor. Billy's judgement about fashion has become very important throughout the time. The extroverted artist does not mince his words and comments on the fashion of tomorrow. He does not even hold himself back as a seat next door to the editor of British Vogue. Between the numerous fashion shows to which the American is invited, there is hardly any time to relax. But the fashion expert takes the time to change outfits. A new outfit for every show. It never gets boring with Billy Porter.
But Billy doesn't just sit in the front row and comments on catwalk fashion. He also makes his own contribution by giving lectures on diversity in the fashion industry and boundlessness.
Feature x CM Models
Your in Germany the next days or weeks? Discover CM Models x Germany Casting Tour 2023.
"Everybody has to wear clothes, all shapes and sizes, all genders, all razes, colors, … Everybody wears clothes, and most of us want to look good in it." (Billy Porter at London Fashion Week)
Billy Porter: Provocative, fascinating Actor & Fashion Expert
"I could wear sparkling things all the time" (Billy Porter at London Fashion Week)
Billy Porter became world-famous through the Netflix series hit "Pose" and has been an integral part of the world's fashion weeks ever since. His trademark: fancy, cross-gender clothing that provokes and fascinates at the same time. You often see the actor in dresses and interesting hats. In this way he makes a clear statement and contributes to changing the fashion world.
Lodon Fashion Week autumn/winter 2020 Highlights
The London Fashion Week surprises every year anew. Designers with different demands manage again and again to captivate the audience and take them into a world of tulle, glitter, simple elegance and extroverted dresses.
https://modelagency.one/wp-content/uploads/2020/11/billy-porter-pose-fashion-magazine-london-fashion-week-firstrow-vogue.jpg
913
1200
Trainee
https://modelagency.one/wp-content/uploads/2023/03/logo-icon-model-agency-one-new-york-los-angeles-paris-milan-london-best-agencies.svg
Trainee
2020-11-03 16:33:08
2020-11-11 11:07:48
Billy Porter: Seven Outfits in one day at London Fashion Week