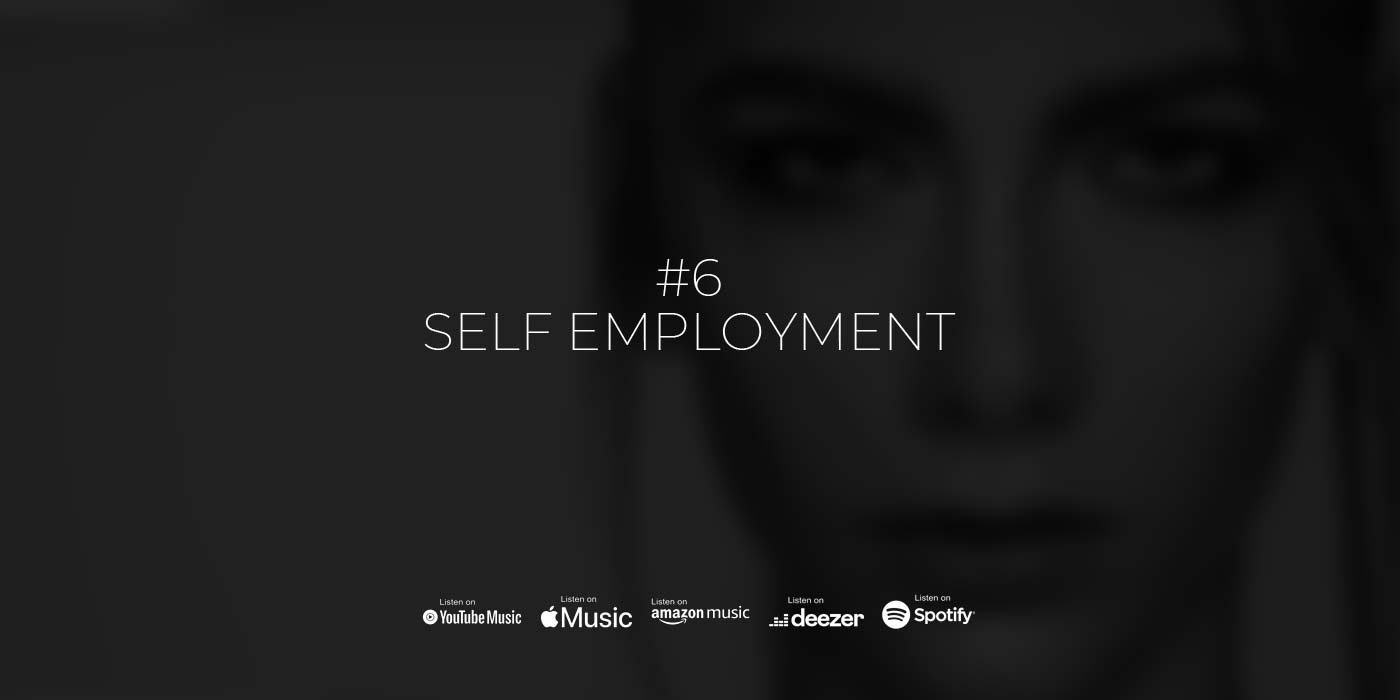 Episode 6: Being self employed as a model
Self Employment – Discover the world of self-employment as a model in this informative episode, where we'll provide you with essential guidance on various aspects of running your own business. From business registration to bookkeeping and tax filings, we've got you covered with all the necessary support and resources to embark on a successful career in modeling.
Listen for free!
The Model Podcast is available on Apple, Spotify, Amazon, Deezer, and other platforms where you can find good podcasts.
Feature x CM Models
Your in Germany the next days or weeks? Discover CM Models x Germany Casting Tour 2023.
Your learnings in this episode!
Prepare yourself for an empowering journey into the world of self-employment as a model. In this episode, we present a concise and no-nonsense guide to help you excel in the role of your own boss. We'll cover vital topics such as business registration, bookkeeping, and tax filings, ensuring you possess the knowledge and confidence to thrive in this thrilling industry.
Registering Your Business and Mastering Bookkeeping
Let's start by conquering the challenges of business registration. We'll walk you through the process in different countries, including the USA, France, Italy, Spain, Germany, and Japan. Learn about the required documents, deadlines, and how to obtain your business license. Remember, registration is essential once your modeling career starts bringing in income!
Bookkeeping might sound tedious, but it's a crucial practice for any self-employed professional. We'll guide you on how to maintain a neat and organized record of your income and expenses, using spreadsheets or accounting software. This not only helps you keep track of your financial situation but also provides valuable evidence when required.
Efficient Invoicing and Navigating Taxes
As you take on modeling gigs and conquer the industry, invoicing becomes second nature. We'll show you how to handle invoices efficiently – both those you issue as a model and the ones you receive from service providers or business partners. Properly issued invoices with all the necessary information are key to creating a profit and loss statement.
But wait, there's more! We understand that taxes can be intimidating, but we'll break down the process of filing your tax returns with ease. Each year, you'll need to compile your income and expenses into a profit and loss statement, and we'll ensure you're well-versed in the relevant tax regulations and deadlines. No penalties or sanctions for you!
Seek Support and Conquer Your Modeling Career
Finally, we'll emphasize the importance of seeking support along the way. Reach out to your model agency, parents, or even tax advisors for guidance – you're not alone in this journey, and there's plenty of help available.
So, if you're ready to take charge of your modeling career and navigate the path of self-employment with confidence, stay tuned and buckle up! We're here to empower you, so you can focus on shining in front of the camera and enjoying the thrilling ride of being your boss.
https://modelagency.one/wp-content/uploads/2023/07/6-self-employment.jpg
700
1400
Trainee
https://modelagency.one/wp-content/uploads/2023/03/logo-icon-model-agency-one-new-york-los-angeles-paris-milan-london-best-agencies.svg
Trainee
2023-07-21 10:44:02
2023-07-21 10:44:02
Episode 6: Being self employed as a model