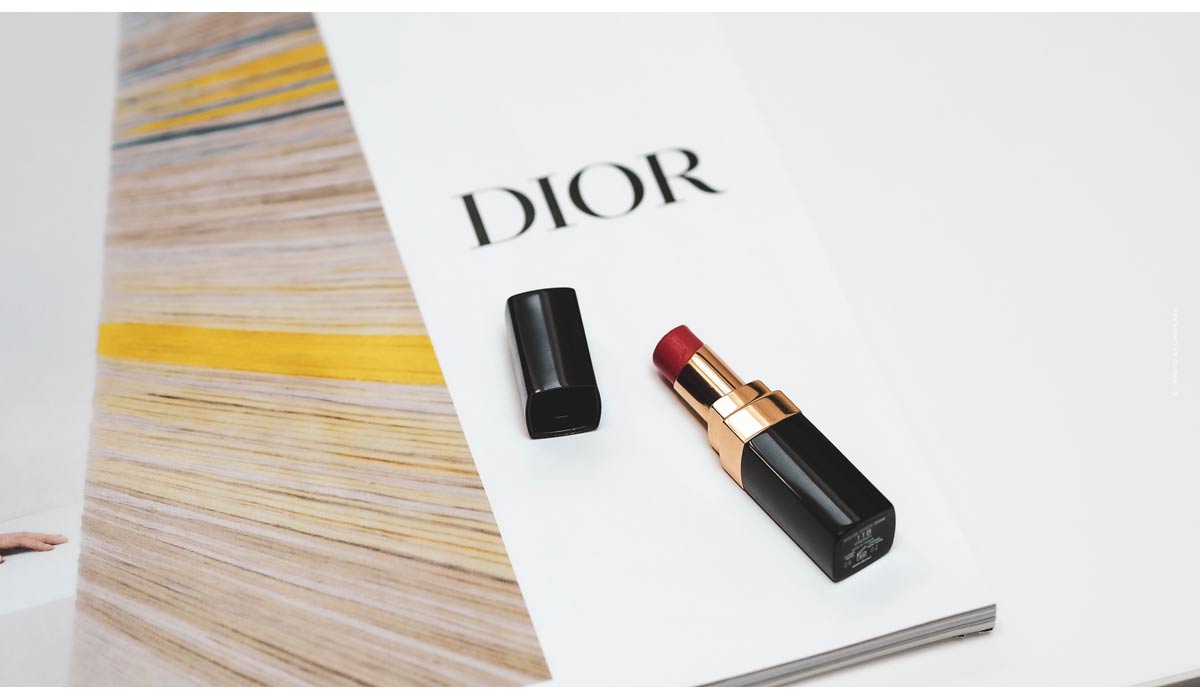 Dior – extraordinary designs, collections & accessories
Class, elegance, creativity and much more distinguishes the fashion label Dior. For years, Dior has been considered a luxury brand and deserves this, because Dior always convinces with creative designs, collections and exciting runway shows. From fashion to accessories such as jewellery and bags, everything at Dior is available in high quality and excellent finishes. So now you can get an excellent insight into the latest shows, products and backgrounds of the Dior brand.
Dior – creative designs, elegance and class
Christian Dior opened an art gallery in Paris in 1928, after graduating from high school and training as a diplomat, which quickly made a name for itself in the city's select art circles, and after that Dior was also artistically active with numerous drawings and illustrations. In 1931 he finally created his first fashion creations in the form of hat sketches. In 1937, Dior was able to expand his field of activity to create his first models for women and subsequently worked as a designer for various Parisian fashion houses. In 1947, his first collection was published and shortly afterwards Dior founded his own fashion house under the label Christian Dior. With his innovative and creative fashion he inspired style icons like Jackie Kennedy or Marlene Dietrich. Dior's collections are characterised by elegance, class and feminine designs and noble materials such as fur or satin.
Discover more about the luxury label Dior here
Exciting fashion shows and collections
Dior is characterized by its high quality fashion, which consists of only the finest fabrics and is produced in unique manufacturing with outstanding quality and detail work. These collections are presented and introduced at exclusive and unusual fashion shows and thus provide an exciting picture catch. Each collection and runway show is unique and always a special source of inspiration. Through the collections, the designer constantly shows the innovation, elegance and class of the fashion label and inspires the fashion industry with his creations, designs and trends.
Feature x CM Models
Your in Germany the next days or weeks? Discover CM Models x Germany Casting Tour 2023.
Contemporary collection of romantic and playful fabrics
Dior's Cruise collection presents a contemporary collection inspired by the plurality of culture and savoir-faire, consisting of cream structured silk, wrapping shawl collars, sleeves with bracelets, knife- pleated skirt and romantic dresses. Through its exceptional presentation and expressive strake collection, Dior always shows its creativity.
Unusual and avant-garde looks with imaginative details
These extraordinary looks and outfits were inspired by the typical stylistic features of the circus world, so the collection mainly presents short boxy blazers, bar jackets, dresses with imaginative prints and unique details such as sparkling sequins, colourful fringes and tulle trimmings. But not only the collection is unique, but also the special presentation in the circus tent.
Bright colourful patterns and exciting modern looks
In collaboration with the artist Shawn Stussy, Dior has created exciting modern looks and outfis that represent a clash of American and French culture, incorporating bright, colourful and unusual patterns, characterized by oversized jackets, shorts, boots, sneakers and unusual accessories like bags and hats.
Elegant and fine fabrics with classic cuts
This men's collection is characterized by the elegant coat cuts, fine fabrics and the classic men's fashion palette of beige, grey, brown and navy. Different styles are combined to create an interplay of past and future, between old and new, classic and modern and contemporary and innovative.
Elegant accessories from make-up to perfume
Not only the Dior collections are unique, extraordinary and outstanding, but also many other products and accessories are worth a look. Since 1947, Dior has not only offered exclusive fashion, looks and outfits, but also an excellent perfume collection, but not only that, because Dior's product range is large. At Dior you can find everything from make-up to jewellery, bags and shoes. Every product is manufactured with loving attention to detail and high quality workmanship and creative design, just like the collections.
Natural glowing make-up with Natalie Portman
Discover the new Dior Forever, the exceptional 24h-Wear Foundation with an 86% skin care base. 67 shades in 2 natural surfaces, matt or shiny, for all skin tones. Suitable for everyday life and leisure, the foundation gives you a natural shine and pleasant moisture all day long.
Exclusive jewellery presented by Cara Delevingne
In this video, the model and actress Cara Delevingne, the face of Dior Joaillerie, performs magic tricks with new creations from the Rose des Vents and 'Rose Celeste jewellery collections. The collection ranges from multicoloured compass rose croquettes to rings set with medallions, a sun of chased yellow gold on one side and a diamond encrusted moon on the other.
Graceful floral fragrance presented by Natalie Portman
A sparkling floral scent, underlined by an abundance of Grasse roses, refreshed by a touch of bergamot. A fragrance that captures you and never lets go, like the vibrant energy of Natalie Portman, who swirls in the soft and spectacular party dress of Maria Grazia Chiuri for a carefree, graceful and cheerful Miss Dior.
Fascinating fashion label through perfect workmanship
As already mentioned, Dior manufactures its products, from fashion to accessories, with high quality manufacturing and loving attention to detail. But it is a long way from the first sketches to the creative designs, to the perfect workmanship and the extraordinary presentation. In the end, everything at Dior becomes a perfect result, but it took all kinds of help from models, stylists and creative directors to make Dior a unique presentation. So now take a look behind the scenes and gain exclusive insights into the creations.
Exclusive insights into the life of Christian Dior
Discover an archive video of Christian Dior and his world, his inspirations and immerse yourself in the fascinating life of the studios in Avenue Montaigne 30n and the exclusive productions of the collections. Dior gave a little lightness to difficult times through its collections and products. Now take a look at his world.
Extraordinary collection through creative production
Learn all about the crafting techniques behind the psychedelic fair-island style surf and beach marble prints that Shawn Stussy has created for Dior's new men's collection. The collection is a special creative eye-catcher because of the unusual prints and patterns.
Unique insight into the high quality production
Discover the timeless Bar Jacket, first unveiled in 1947 in the Christian Dior collection. Talented Dior tailoring makes the Bar Jacket look as if it had been applied to a woman's body, as it fits perfectly. The fact that it takes more than 150 hours of work is a testimony to the excellent know-how in the company's studios.
https://modelagency.one/wp-content/uploads/2020/07/Dior-Fashion-Shows-Commercials-Bakcstage-Interviews-Lipstick-Red.jpg
700
1200
Trainee
https://modelagency.one/wp-content/uploads/2023/03/logo-icon-model-agency-one-new-york-los-angeles-paris-milan-london-best-agencies.svg
Trainee
2020-07-29 13:44:50
2020-11-11 11:10:55
Dior – extraordinary designs, collections & accessories