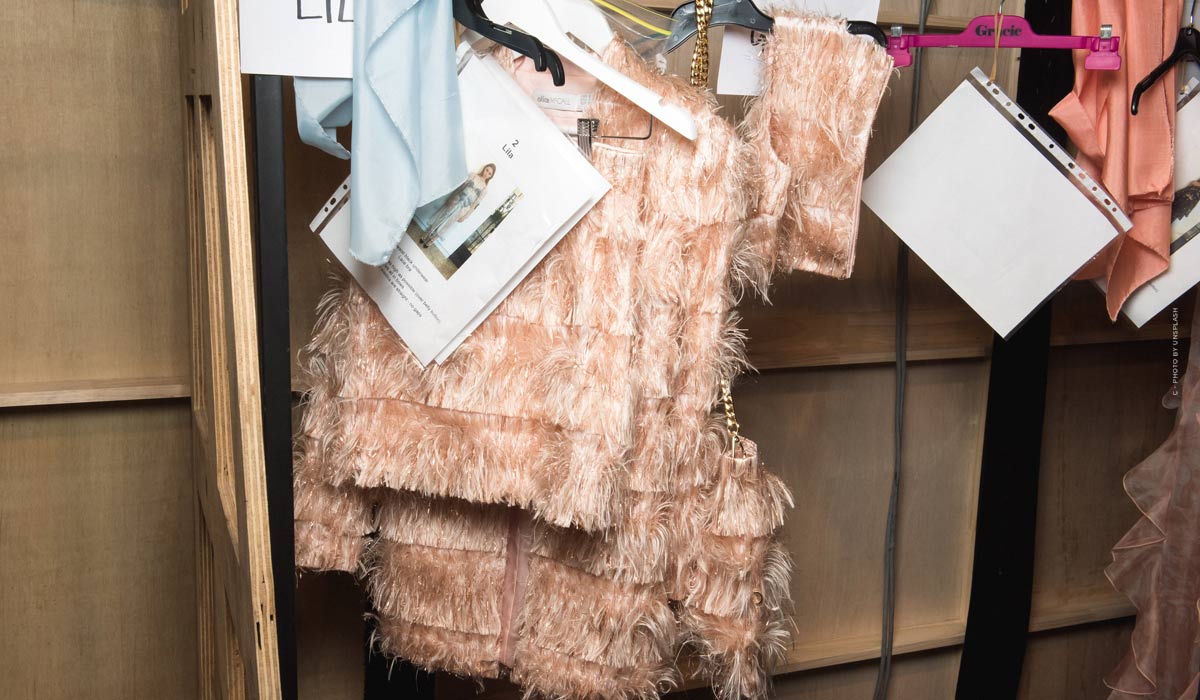 Prada: special campaigns, unique commercials and interviews
Prada not only inspires with high-quality collections, looks and outfits, but also in unique campaigns and commercials Prada proves its creativity, innovation and transformation. Not only the collections of the exclusive fashion label are presented at extraordinary fashion shows, but also many other looks and accessories are presented in witty and outstanding commercials as well as campaigns or interviews and thus achieve more and more attention for your label.
Prada – creativity, exclusivity and quality
Since 1913 Prada has been synonymous with ultramodern style. Her intellectual universe combines concept, structure and image through codes that transcend trends. Her fashion has launched extravagant trends and broken as many rules of style as possible. But that's what makes Prada stand out, with its innovation, transformation and independence and its stunning and extraordinary designs. Initially, Prada was just a small family business, known for its handbags and suitcases made of Italian leather, which was also popular with the Italian royal family. The Italian designer Miuccia Prada made her final breakthrough through international expansion in 1990, especially after the creation of her second brand Miu Miu and the opening of the Fondazione Prada. Today, Prada is one of the most exclusive labels in the world and is considered a top luxury brand, because Miuccia Prada's creations are anything but predictable.
Learn more about Prada, the collections and campaigns of the brand here
Outstanding fashion shows and collections
Prada is now known worldwide for its unique collections and creative fashion shows that only further highlight the brand's fashion. There is a lot of creativity, reinvention and quality in every Prada collection. They are brought into line with modern trends and developed further, so that every outfit in the collection still contains the individuality and identity of the Prada brand. The collections are also presented in Fashion Show, which takes place in unusual, impressive and creative showrooms, where the fashion and the collections are clearly highlighted and emphasized by the special background. Therefore, the Prada brand offers not only extraordinary fashion and beautiful models, but also extravagant fashion shows.
Feature X CM Models
Extraordinary summer outfits and colourful looks
In Prada's last spring and summer collection, the beauty lies in the detail, as the looks were a mixture of elegance, naturalness and elaborate details. The outfits of the models consisted mainly of bright and cheerful colours, floor-length dresses, tailor-made jackets, sequined pencil skirts and summery knitwear.
Classic cuts in combination with geometric shapes
This year's spring and winter collection of Prada for men consists mainly of intricate geometric shapes, subtle pastel colours and classic straight cuts. The looks are dominated by classic men's clothing such as tweeds, shirts, sportswear and khaiks, but in this collection the looks stand out especially with oversized proportions and out of place elements or even strange materials.
Sophisticated collection for young and old
The Prada campaign for the Men's Spring and Summer Collection demonstrates a time when offering a simplified definition of oneself seems to be a universal endeavour, but Prada enjoys representing the opposite. The conscious display of duality, diversity, constant reinvention and renewal is an essential element of the Prada brand and its unique identity.
Unusual commercials and campaigns
In order to continue to promote the Prada brand's collections, looks and outfits worldwide and to attract the attention of the public and celebrities, Prada presents its collections not only at the extraordinary Fashion Weeks but also in unusual commercials and campaigns. In the campaigns and commercials the latest collections and accessories are presented in a fun, surprising and unexpected way in blockbuster quality. Prada continues to draw attention to the brand's collections and fashion shows.
Edele fashion advertising in a different way
Prada's 2020 Resort campaign is integrated into everyday life to undermine conventions and propose an alternative point of view to classicism. For Prada's new collection is the idea of simplicity as rebellion, of the extraordinary in the ordinary, of the new in the familiar – so here is a new perspective, a different way of looking at the concept of fashion advertising itself.
Phenomenal presentation of the new eyewear collection
In the short film Cinema, Prada presents his eyewear collection for Spring/Summer 2017, which is a playful homage to cinematic escape and transformation fantasies. The short film presents a deceptively simple story of a day in the cinema, but the seemingly ordinary escape gives way to an unexpected plot. The film documents the attempt to capture the joys of going to the cinema with bizarre moments of surreal nonsense.
Unique Pradamode in interaction with celebrities
To coincide with the opening of the Paris Haute Couture on 19 and 20 January 2020 and next Prada Collection Paris, the famous and unique Maxim Restaurant will be occupied. All sorts of personalities will be on hand to celebrate Prada fashion in a travelling social club focusing on contemporary culture, offering members a unique cultural experience, along with music, food and conversation, just like Prada.
Exclusive campaign for the digital age
With this campaign Prada wants to respond to a changed world and reflect the fusion of the human hand and eye with technology. The power of the hand and the effect of the image, the intimacy of the clothing, the power and positivity of the colour clearly show Prada's values and its philosophy. The short film especially shows the blurring of reality with the digital, something that is now experienced daily, a new idea of intimacy and surreality.
Exclusive review behind the scenes
As mentioned, Prada shows its collections, fashion and accessories not only at fashion shows, but also in commercials and campaigns. But in other videos of Prada, which were shot by Prada itself, exclusive insights behind the scenes and the unique production of the products are shown. So now you can see how the Prada brand produces its favourite products, accessories and much more in loving detail and offers special insights into the creation of the collections. Other videos also feature interviews about Prada's design, development and source of inspiration.
Unique insight into the production
In addition to many accessories and unique collections, Prada also produces men's shoes in lovingly detailed handicraft. The shoes are made of high quality fabrics and materials, such as fine leather or special soles, because this gives the shoes an elegant design and attracts attention, no matter what the occasion.
High quality production at Prada
The bags of Prada are manufactured in high quality handicraft, from noble materials and with special details. In addition, each bag of the Prada brand is an individual unique piece and perfectly suited for every occasion, because the feminine and elegant design makes each bag of Prada a real eye-catcher. Now take a look at the unique production and the qualitative end result of a Prada brand bag.
Special interview with artist Thomas Demand
In an interview of Prada with Thomas Demand, exclusive pictures of the artist are presented, which are also a strong source of supply and inspiration for the Prada brand. The artist's images are also made for window displays in shops around the world, as they are beautiful and colourful sequences of cherry trees in bloom and a vivid narrative that is inserted into the real world.
New in Store ▷ Statement Shirts
https://modelagency.one/wp-content/uploads/2020/07/prada-fashion-shows-runway-commercials-videos-models-clothes.jpg
700
1200
Miriam
/wp-content/uploads/2021/02/mao-model-agency-one-news-model-new-york-los-angeles-usa-london-paris-milan-eu-shanghai-beijing-china.gif
Miriam
2020-07-24 10:19:28
2020-11-11 11:12:17
Prada: special campaigns, unique commercials and interviews