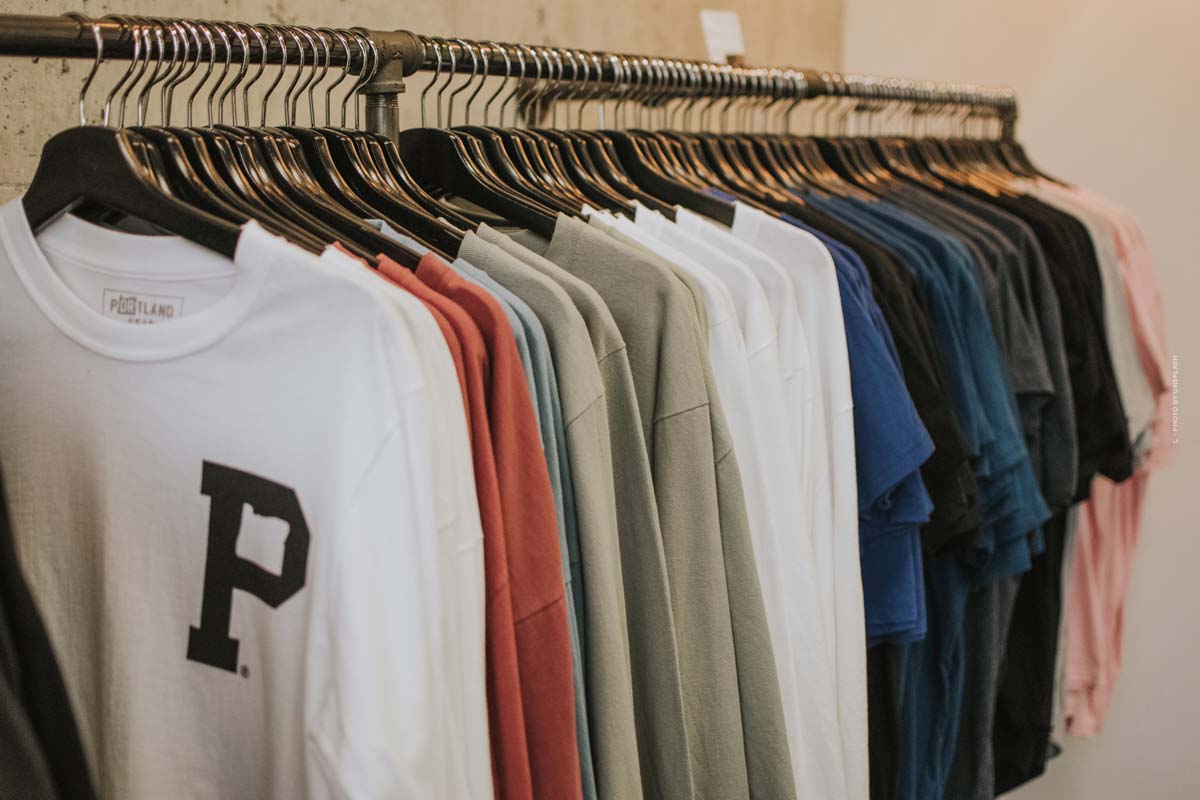 Statement Shirts: Trends, Presents & Fashion Quotes
Statement Shirts – If you still need a present for the next birthday party you're going to, or if you have time for a little DIY project on the weekend, you should take a look around at Statement Shirts. They are available in all possible colors and printed with all kinds of mottos. From mottos for upcoming vacations to classic quotes. Statement Shirts are the trend of the next year: personal, versatile and durable. A funny line about your mom-life or a more expensive designer version to wear to the office on Monday morning, it's entirely up to you! We're going to list what Statement Shirts have to offer right now!
Statement Shirt: Present, Quotes & Trend Item
Statement shirts are the perfect choice and highlight piece for any outfit or occasion. Whether you are just trying to pimp up your casual look or you want to downgrade your evening look, a statement shirt almost always fits. It can be printed with funny quotes, inspirational quotes of your favourite fashion designer or a funny comic of your favourite food like pizza, the choie is up to you and you're imagination and opportunities have no limits. What the trends for statement shirts are right now, what's important and all interesting facts about statement shirts are listed fo you here. Enjoy and find inspiration!
Get you favorite fashion quote: Statement Shirt 
Statement Shirts: Trend 2021
Many people immediately think of printed motto shirts as boring T-shirts with an inappropriate slogan printed on the front. But a motto shirt easily becomes a statement shirt if you personalize it exactly to your wishes, you just have to look in the right place. The shirts are easy to design and are available with sayings from different categories as well as from different brands. Also, the discounts that many of the configuration sites offer when buying in bulk makes printing on t-shirts affordable and accessible. There is something in everybody's price range.
Most providers also offer a wide range of sizes, for example Shirtinator where you can find everything from XXS-5XL so that everyone can wear a self-designed statement shirt without any problems.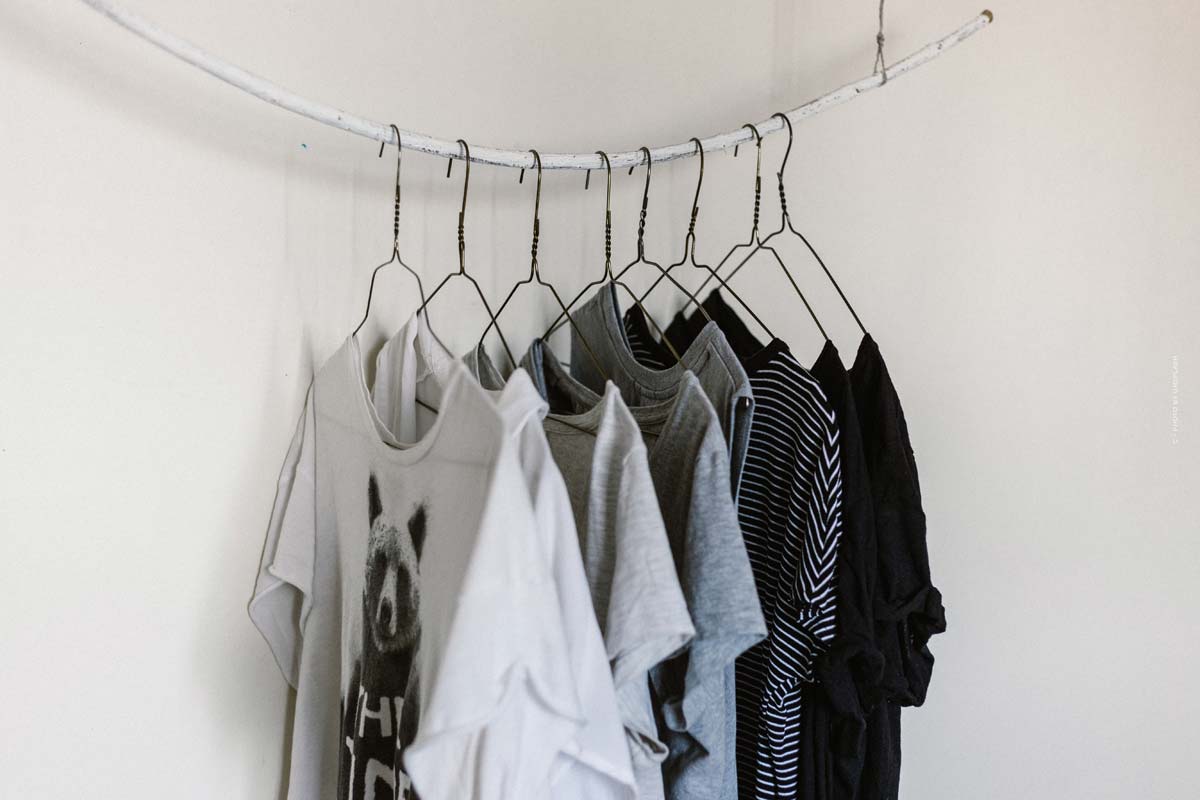 Statement Shirt Shops & Design-Possibilities
Many diffrent onlineshops already offer an enormous range of statement shirts for ladies and gentlemen, so that everyone finds something they like. The prices vary greatly, depending on the brand and type you choose. On websites like Shirtinator, Spreadshirt, Shirtigo and Co. you can easily and cheaply configure your own shirt. Of course you can also choose a previously designed statement shirt in well-known stores like ZARA or H&M. For the cool streetstyle look, designer brands also often offer shirts with cool prints and fancy lettering.
You can also choose the store where you want to order your shirts according to your requirements. For example Shirtigo offers 30 t-shirts for your sports team, which can be delivered fast and cheap and you can profit from the low prices for high quantities. You can choose between different colors, models and materials and design it according to your taste or the occasion.
If you are not sure about your size, just stick to your normal t-shirt size, or on how you want it to look. You can often choose between different models divided into women's, men's and unisex shirts and based on this you can decide the perfect fit for you. In most major cities there are also printing houses where you can get professional advice and help you to create the statement shirt you are looking for.
Statement Shirts for Mom, Sister, Girlfriend & Co.
The cool mom-look or a little more sporty in everyday life. The Statement Shirt, especially for women, is super versatile and not limited to a single look. Besides your favorite jeans you can easily create a look wherever you're going with a Statement Shirt thanks to the different types of shirts you can choose from.
The endless combination possibilities make sure that with a Statement shirt you can create a cool look for every occasion. No matter if you'r going out for a drink with your girls, have a first date or have to go to the office in a blazer. Beside the numerous other themes like food or band shirts, t-shirts printed with quotes are especially popular with women. Designers, singers and influencers, who turn a single sentence into a huge trend overnight, can easily be printed on your t-shirt and then worn as a cool outfit. Or a t-shirt that you bought at a concert. Matching the album of your favorite artist, there are no limits for statement shirts.
Statement Shirts for Men
While women often go for flowery and typically girlish designs, men tend to find band shirts and t-shirts with generally more eye-catching prints. For men it is often about showing a part of their interests so they tend to buy a t-shirt that fits their favorite computer game and wear it in everyday life. Also for festivals or in the office, statement shirts for men are a good alternative to the classic white tee and can be combined endlessly for cool looks. Especially T-shirts of sports brands are very popular with men and are also often worn without any writing on it and instead with their favourite sportsclub's logo on it or even the brand's logo. Statement shirts for men don't necessarily have to be classic quotes to make a statement.
Statement Shirt: The perfect Present
If you would like to gift someone a T-shirt because your friend's birthday is coming up soon or Mother's Day is and you want to create something very personal that will not just end up in the basement, self-designed shirts are always a good option. The huge selection makes a statement shirt the perfect gift for any occasion. Whether for mom and dad on their wedding day or for those who don't have a Christmas present for their sister, you will definitely find the right gift among Statement Shirts. Especially when it supposed to be personal it's a good idea to let your creativity run freely in a Do It Yourself project and to make the gift maximum personal. Especially now, when for many people staying at home has become a daily thing, a DIY project is the perfect way to pass time. On YouTube you will find many tutorials on how to use different techniques to make your t-shirt gift a success.
https://modelagency.one/wp-content/uploads/2020/11/shirt-motto-statement-designer-shirtinator-abi-malle-geschenk-mama-brands-schwarz-weiss-damen-herren-maenner-frauen.jpg
800
1200
Trainee
https://modelagency.one/wp-content/uploads/2023/03/logo-icon-model-agency-one-new-york-los-angeles-paris-milan-london-best-agencies.svg
Trainee
2020-11-13 13:29:47
2020-12-13 16:23:38
Statement Shirts: Trends, Presents & Fashion Quotes