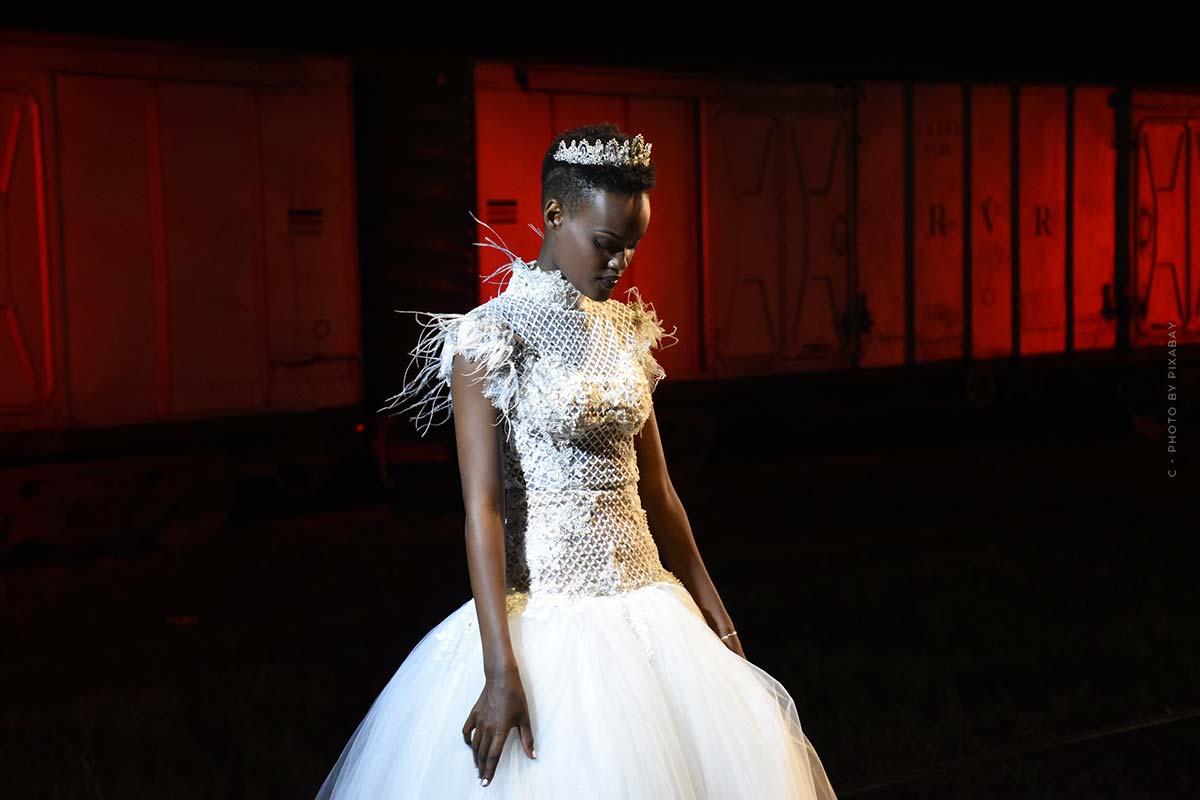 Top Videos of Vera Wang: Runway Highlights, Commercials and Interviews
Top Videos of Vera Wang – From fashion shows to commercials. When Vera Wang does something, she gives 100%. One looks for monotony and boredom here without success. So every runway show and every clip is always different. The only thing they have in common is Wang's skillful combination of timeless elegance and rebellious innovation. Here, you will not only see some of Wang's creations and what makes them special, but you will also get an exclusive look behind the scenes. The ageless fashion icon does not leave private questions unanswered. Where she lives now and the secret behind her popular collection 'Simply Vera' can be found at the end.
Vera Wang: From bridal boutique to fashion heaven
Anyone who knows about high fashion and takes a look at the world of bridal fashion immediately thinks of Vera Wang. Her name stands for the perfect symbiosis of innovation and elegance. Hardly anyone else pushed the emancipation of traditional wedding dresses as much as she did. It all started in a dress shop where she worked part-time during college. A customer became aware of the industrious Wang and her passion for fashion and so she ended up with her first official job at no less a magazine than Vogue. Back then, nobody knew how she would later establish herself as the icon she is today.
Read more about Vera Wang here
Runway highlights: Refined everyday clothes and innovative bridal fashion
While her original wedding dresses always inspire the brides of tomorrow, her annual Ready to Wear collections also provide regular hypes. The focus is on today's emancipated woman: modern, rebellious and sensual. Her Ready to Wear designs always make use of a gloomy colour palette with lots of print, glitter or flirtatious cuts. Her wedding dresses are no less tame. Especially colours like pink and red are often used here – either in the form of a voluminous ball gown or a romantic mermaid cut.
Feature x CM Models
Your in Germany the next days or weeks? Discover CM Models x Germany Casting Tour 2023.
Ready to Wear – Black dresses and dark noblesse
Wearing dreamy chiffon blouses, jeweled t-shirt dresses and white fox capes, the models strutted up and down the catwalk at the 2013 Fall Collection Vera Wangs.
Pink wedding dresses with floral accents
For her bridal collection in autumn 2014, innovator Wang opted for pink shades such as coral and peony. Here, she trapped the tulle almost like flowers around the delicate bodies of the models. Here are the highlights.
Romantic commercials: Majestic weddings and modern tailcoats
Just as original and exciting are Wang's runway shows, so are her commercials and promo clips. Her favorite backdrops here include Gothic castles and palaces, pompous gardens and enchanted ruins. It is important to her to create the right atmosphere and tell a story. Besides wedding dresses, Wang also dedicates herself to tuxedos. After all, apart from the breathtaking bride there is also an equally noble looking bridegroom who can't be missed.
Désir à l'Anglaise: Royal wedding dresses in the garden of the emperor
The British aristocracy served Vera Wang as inspiration for her bridal fashion collection 2017. The silhouettes of the dresses range from opulent dramatic to almost fragile shapeless and the delicate lace is always trimmed with heavy pearls – a typical play of contrasts in the style of Wang.
A must have for every groom: The perfect Smoking
Since a fashion-conscious bride also needs an equally fashion-conscious groom at her side, tuxedos by Vera Wang are now also available at the American clothing store Mens Warehouse. Here is the clip.
Exclusive look behind the scenes
An enchanting presentation not only requires a lot of magic in front of the cameras, but also behind them. Nervous models, concentrated make-up artists and scurrying production crews are normal here. Always in the middle of all the hustle and bustle: A calm Vera Wang. How everything comes together to a great show in the end, you can see here.
Before the fashion show: Fake eyelashes, black eyeliner and natural lipstick
For her Ready to wear collection for spring 2020, Wang not only focused on drama in the outfits, but also, exceptionally, in the make-up.
Wedding fashions Runway: Loose updoes and red dresses
When presenting her bridal fashion collection 2013, Wang let her innovative designs speak for themselves, as always. The models' make-up was natural, their hair loosely tied together and the dresses all the more pompous.
Vera Wang on her career and life as a designer
From dresses to perfumes to bath rugs – there is nothing Vera Wang does not like to design. Her life story is just as varied as her interests as a designer. And the fashion icon likes to talk about them. She always answers honestly all questions about herself, the secret behind her young appearance and gives insight into the private world of Vera Wang.
Interview: The designer open as never before
How does a collection Wangs come about? How does it deal with the pressure of the fashion industry? The fashion icon answers these questions in her interview with the New York Times and provides a unique insight into her studio in New York City.
The secret of their success: hard work and burning passion
What does fashion mean for the fashion-conscious Vera Wang? How did her passion for the fashion industry come about? And how did she find her way from saleswoman to Vogue journalist? You can find these answers in this video.
Simply Vera by Vera Wang: The beginning of a unique collaboration
What inspired Vera Wang for her Simply Vera collaboration with the American clothing chain Kohl's? Why are accessories so important to her? And what message does she want to get across? You can find out here in an exclusive interview.
Wang's home away from home: your home away from home in the midst of the hectic LAs
After moving from New York City to Los Angeles, Vera Wang opened the doors of her new home to the US magazine Harper's Bazaar. The reason for her move? The many Hollywood greats that Wang regularly dresses.
https://modelagency.one/wp-content/uploads/2020/06/vera-wang-wedding-dress-designer-interview-woman-dress-fashion-show.jpg
800
1200
Trainee
https://modelagency.one/wp-content/uploads/2023/03/logo-icon-model-agency-one-new-york-los-angeles-paris-milan-london-best-agencies.svg
Trainee
2020-06-26 10:04:42
2020-11-11 11:15:08
Top Videos of Vera Wang: Runway Highlights, Commercials and Interviews