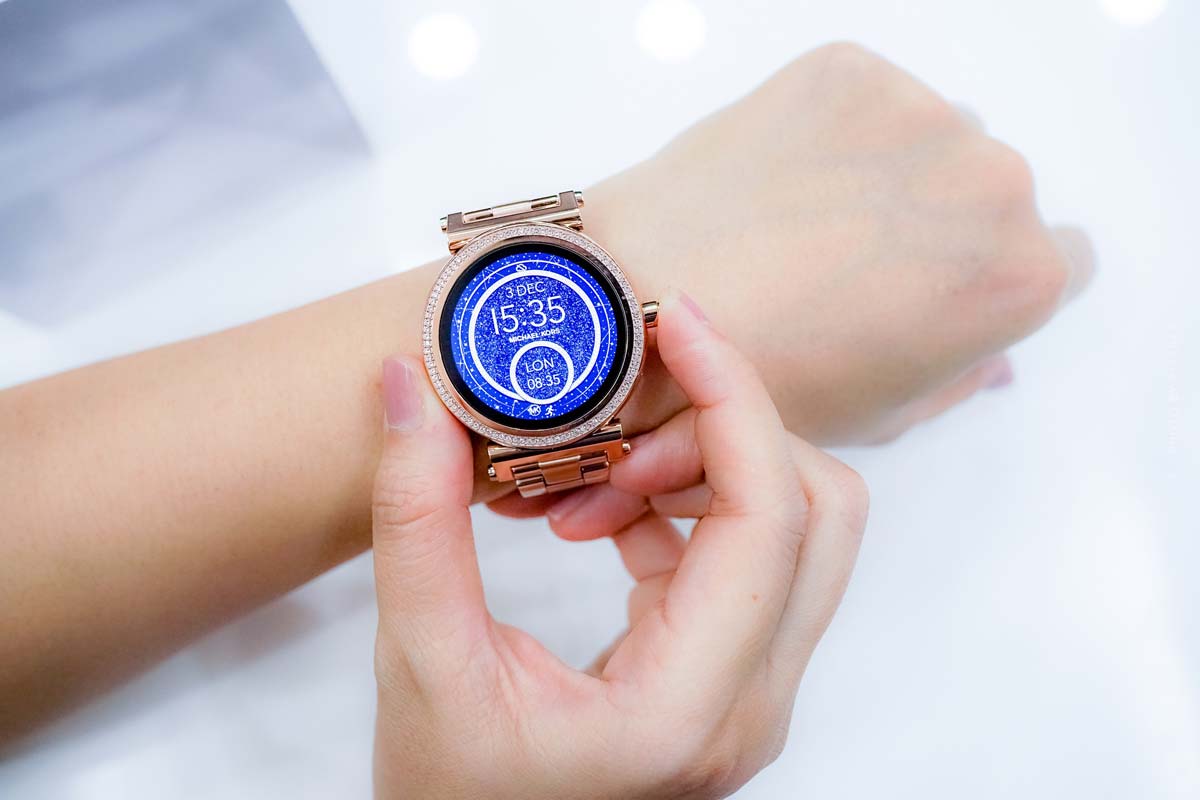 Micheal Kors: Smartwatch, Carmen Bag & Bella Hadid
Micheal Kors – elegant and stylish fashion that inspires. The American designer Michael Kors and his fashion label of the same name stand for modern sportswear, cool accessories such as bags, watches, shoes and elegant clothing. The brand skilfully mixes classic elements and international influences to create its very own style. Do you like to style yourself distinctively? Then you will love Michael Kors. The versatile collections are easy to combine and conjure up a beautiful outfit in the twinkling of an eye. The designer is always on the lookout for the latest trends, so his fashion is always absolutely hip.
Fashion Show: For Women & Men
Discover the fashion shows of Micheal Kors.
Spring / Summer
The clothes are meant to create a good self-esteem. When you put on the clothes, you feel great and get a boost of self-confidence.
Feature x CM Models
Your in Germany the next days or weeks? Discover CM Models x Germany Casting Tour 2023.
Autmn / Winter
In this fashion show, Michael Kors presented his collection on the theme of strength and power. It's wearable, desirable, and it actually looks luxurious.
Campaign: Model Bella Hadid
Bella Hadid was the face of the spring  campaign, which promotes a shoulder bag. This is supposed to convey a jet-set lifestyle. The bag is available in many colours, sizes and shapes.
Fashion: Smartwatches & Carmen Satchel
Bags, watches & more!
Smartwatches – Next Generation
With the Michael Kors smartwatch, you can see everything at a glance, whether it's text messages, the weather, the time or even directions, everything is quickly, reliably and conveniently accessible.
Carmen Satchel – Bag
Meet Carmen: equal parts pretty and practical, the luxe new satchel is designed in a classic trapeze shape and features a Michael Kors charm, a woven chain-trimmed strap and belted side gussets that adjust to fit all your essentials.
Interview: Michael Kors True Face
We get a deeper insight into Michael's life and work through numerous interviews. In the interview with Vogue, you not only get answers to interesting questions about the designer, but you also get a little tour of the designer's flat.
At home with Michael Kors
Michael Kors invited Vogue to his Greenwich Village flat and answered 73 exciting questions about his life and work. Michael talked about his favourite fabric to design, why he loves living in New York and what piece of clothing he thinks every woman should own. In the second interview, Kors and Campbell reflect on their experiences in the fashion industry.
Naomi Campbell and Michael Kors Time Together
For Michael Kors' 40th anniversary in the fashion industry, supermodel Naomi Campbell invited him for an interview to talk about their time together in fashion.
Celebrities & Collaboration: Gigi Hadid & Gao Yuanyuan
Learn more about Gigi Hadid & Gao Yuanyuan.
Gigi Hadid in paradies
US model Gigi Hadid recognises her wanderlust in this campaign for the perfume. The fragrance is a luxurious blend of floral and spicy notes. The scent of this perfume takes the wearer on a journey to paradise and unlimited possibilities.
Gao Yuanyuan for Michael Kors
Chinese actress Gao Yuanyuan is the newest Brand Ambassador for Micheal Kors.
MMK x 007 Capsule
Secret Agent Chic.
Community: Bag Collection
Brands like Micheal Kors
Want to learn more about high fashion? Here we go:
Louis Vuitton: Romantic Handbags & Kaia Gerber
The luxury brand Chanel can do everything. And she regularly proves this in her current fashion shows and commercials. The brand and the team behind it look back on a long history and a great deal of success. Here you can now find the best catwalks and commercials. You will also get an exclusive look behind the scenes and learn a lot about the founder Coco Chanel and the later creative director of the company Karl Lagerfeld.
Gucci: Exclusive Insights & Campaigns
Today, Gucci, the premium luxury brand, is known worldwide and continues to deliver spectacular collections, fashion shows and products. But to achieve and maintain this status, Gucci today makes videos, commercials and other campaigns of the highest quality and execution, with exclusive behind-the-scenes insights into production and creation, as well as interviews with creative directors and celebrities as they try on their unique Gucci looks.
https://modelagency.one/wp-content/uploads/2021/11/micheal-kors-smartwatch-blue-hand-arm-white-glitter.jpg
800
1200
Trainee
https://modelagency.one/wp-content/uploads/2023/03/logo-icon-model-agency-one-new-york-los-angeles-paris-milan-london-best-agencies.svg
Trainee
2021-11-06 05:51:11
2021-11-05 12:52:17
Micheal Kors: Smartwatch, Carmen Bag & Bella Hadid