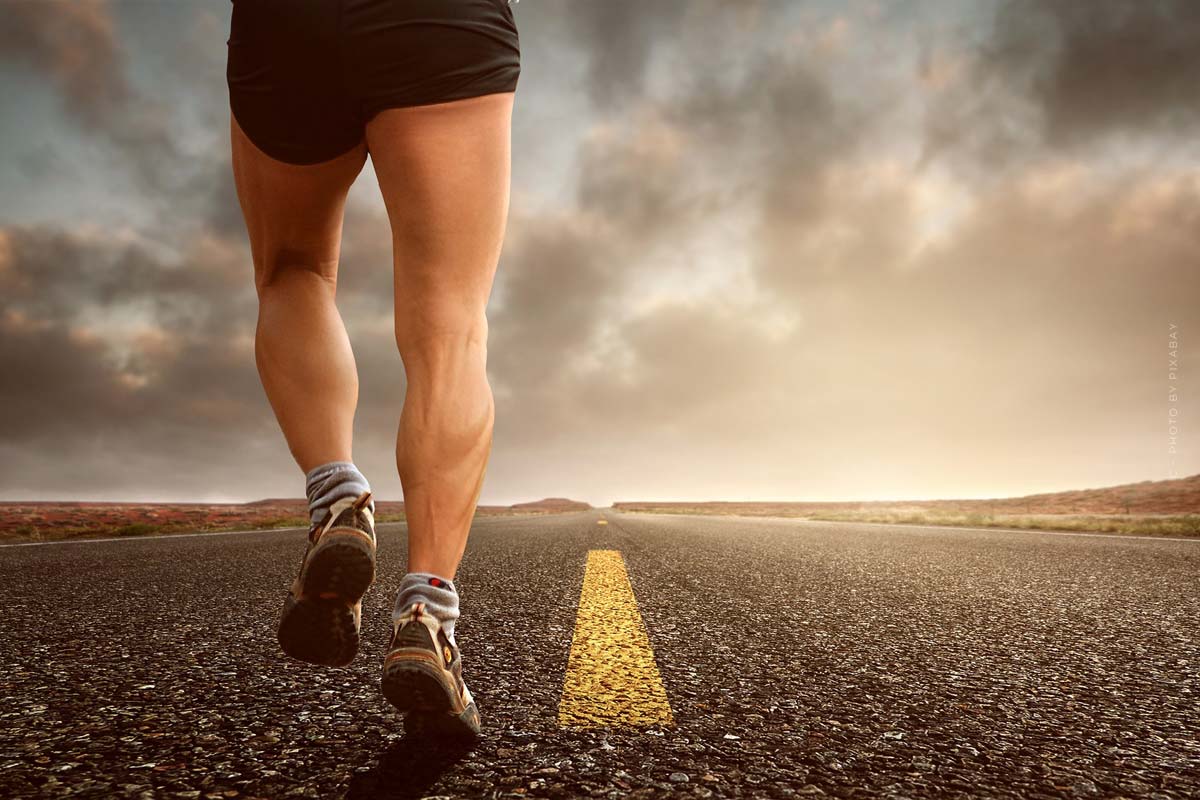 JD Sports: Sportswear, Sneaker, Hailey Bieber & Interview
JD Sports – JD Sports is a household name for every sneaker lover. You can always find the latest sneakers as well as selected sports fashion and items from various sports brands such as Adidas, Nike and Elesse. Just like Puma, Under Armour and Urban Oufitters, the sporting goods manufacturer is one of the most successful sports brands worldwide. The label has made a name for itself through its campaigns with well-known athletes and collaborations with supermodels and influencers. The fashion brand is committed to diversity and individual development. There are also frequent collaborations with brands, with some pieces only available exclusively at JD Sports. In the following article, JD Sports' creative and unique campaigns and their first small fashion show with Hailey Bieber are presented.
Sports, Lifestyle, Brands: Christmas, VIPs & Shows
The JD Sports brand is all about sport and street style. The British brand was founded in 1981 in Bury, Greater Manchester and still has its headquarters there today. Since its inception, the brand has managed to establish itself internationally with stores in Europe, Asia, the United States, Asia, New Zealand and Australia. In this video, for example, the German branch of JD Sports introduces itself.
Summer & Winter: Sports fashion for everyday life
The JD Sports brand stands for the best selection of sports fashion from well-known brands. The clothing is sporty, but still very fashionable and also suitable for everyday wear. The sneakers come in every imaginable style, from wild patterns and glittery designs to simple basic shoes all in white.
Spring/Summer Collection: Commercial & Fashion Show
In this colourful lookbook you can see how to stylishly combine the pieces of the summer spring collection. The collection has a sporty, casual and summery feel. The whole thing is staged with matching pastel backgrounds that create a harmonious overall picture.
Autumn/Winter Fashion Show: Adidas & Hailey Bieber
Model Hailey Baldwin, now Hailey Bieber, had the great opportunity to co-organise and be the face of the JD Sports Autumn/Winter 2017 collection in cooperation with Adidas. The collection consists of streetwear and is a mix of modern and 90s style. It contains many crop tops with low-cut training trousers and jogging suits made of velvet. The eye-catchers of the collection are wide fabric chokers with the three famous Adidas stripes on many models.
Commercials: Christmas, VIPs & Brands
JD Sports' commercials are always particularly creative and unique. Especially the Christmas commercials are a highlight every year because they either present brand new sneakers or feature campaigns with famous athletes and models.
Christmas with JD Sports: Glitter & Adidas
JD Sports is one of the hottest addresses for the latest trend sneakers: Here the Adidas Superstar Glitter, which was launched in 2015 and is an edition of the legendary Adidas Superstar. The Adidas Superstar is probably the most successful and most popular Adidas sneaker to date, which was intended as a sports shoe, but developed into a trend shoe in the 2010s and of which there are still countless models today.
JD X Jesse Lingard, Anne Marie & Anthony Joshua
Sport in all its forms, be it football, dancing or boxing that's what JD Sports is all about: we can all find our trendy pieces for our favourite sport here. That's why JD Sports also uses celebrities with different sporting backgrounds in their advertising campaigns, such as footballer Jesse Lingard, performer Anne Marie or boxer Anthony Joshua. The pieces in this collection are all in neutral tones and very functional.
Campaign with singer-songwriter Fletcher
JD Sports is best known for its creative and aesthetic commercials, in which you are drawn directly into another world through various impressions. This world is full of possibilities for individual expression. The focus is on the upcoming Nike sneaker collection, whose sneakers are very sporty and classic. The highlight of the campaign is the new song by Fletcher, an American singer-songwriter, which is exclusively available in the campaign and has not yet been released.
Bella Hadid for JD Sports: Paris Interview
In an exclusive interview with JD Sports, Bella Hadid talks about her love for the city of Paris, her style idols and her close connection to the Nike brand. Nike is also sold under JD Sports.
Brands like JD Sports
Want to learn more about high fashion? Here we go:
Tommy Hilfiger
Tommy Hilfiger – Tommy Hilfiger founded 1951 in New York, is the leading American fashion designer alongside Ralph Lauren, Calvin Klein and Donna Karan. If you like sporty-casual college style, Tommy Hilfiger is perfect for you! The famous  red-white-blue logo, which reminds of the American Flag is his Trademark. Here you find a quick over view about Tommy Hilfiger.
Asics
Asics is a world-renowned Japanese sports shoe brand that is particularly popular with joggers and runners. The major company specialises in running shoes that make a short walk or sport feel great on the foot with their light weight and comfortable sole. Discover the shoes of Asics, some collaborations and an Interview.
https://modelagency.one/wp-content/uploads/2021/12/JD-Sports-sport-sneaker-shoes-running-men.jpg
800
1200
Trainee
https://modelagency.one/wp-content/uploads/2023/03/logo-icon-model-agency-one-new-york-los-angeles-paris-milan-london-best-agencies.svg
Trainee
2021-12-13 09:50:58
2021-12-13 09:50:58
JD Sports: Sportswear, Sneaker, Hailey Bieber & Interview