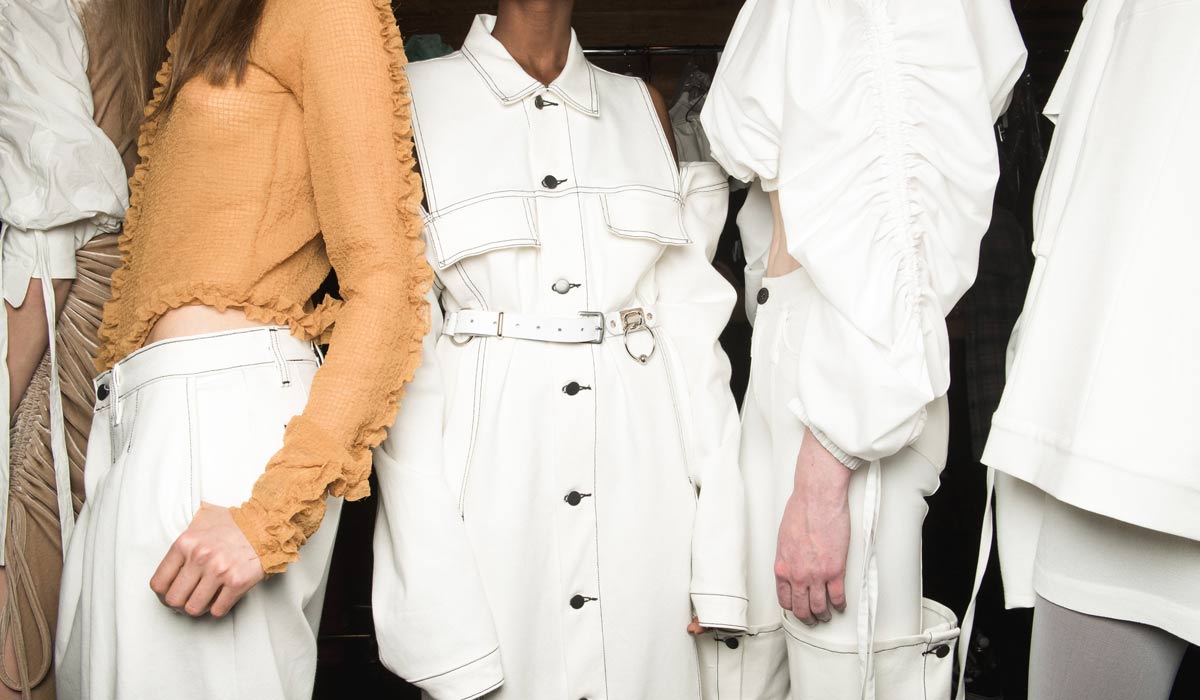 Gucci: Floral Fragrances, spectacular Fashion Shows & Harry Styles
Today, Gucci, the premium luxury brand, is known worldwide and continues to deliver spectacular collections, fashion shows and products. But to achieve and maintain this status, Gucci today makes videos, commercials and other campaigns of the highest quality and execution, with exclusive behind-the-scenes insights into production and creation, as well as interviews with creative directors and celebrities as they try on their unique Gucci looks.
The luxury brand Gucci was founded in 1921 by the Italian Guccio Gucci and initially focused solely on the manufacture and distribution of exclusive leather goods and handbags. Due to his training as a master saddler, the designer often drew his inspiration from the equestrian world. It took several decades and so the big breakthrough came only 30 years later. The company attracted attention with its internationally acclaimed collections, award-winning fragrances and breathtaking fashion shows. After a dispute with the founding family, the luxury brand was reoriented: under the creative direction of Tom Ford, Gucci's collections became more youthful, flashy and light-hearted. This is reflected not only in the colours and cuts of the dresses, but also in the fashion shows and commercials.
Learn more about the luxury brand Gucci here
Spectacular fashion shows
Make Gucci's fashion shows are crowned with spectacular as well as unexpected details, adding excitement and attention to its unique and exclusive collections. Each show is full of creativity, innovation and ingenuity, reflecting the Gucci brand and its outstanding collections, just as each Gucci collection is a real eye-catcher with its unique details, high quality and exceptional cuts.
Gucci Cruise exceptional contemporary collection
The 2019 Gucci Cruise Show was literally a walk among the dead of the Roman Empire. The way girls dragged long dresses by the fire that night provided some swallowing moments. The collection, which focused on the details, offered a huge inventory for women and men like a velvet dress with a skeleton-like ribcage, toga dresses, a pantsuit with a 70s rash, Chanel-like jackets or sweeping coats in abundance.
Gucci's fashion is like an eternal party
Gucci is a party and everyone is invited. We present the Gucci Cruise 2020 campaign ComeAsYouAre_RSVP, led by Harmony Korine and the creative direction of Alessandro Michele with stars like Gucci Mane, Sienna Miller and Iggy Pop. The uninhibited hedonism culminates in a party in a Roman villa with different characters as guests, which according to Alessandro Michele embodies the spirit of Gucci.
Exciting campaigns about Gucci's latest collections
But not only the shows and collections of Gucci are eye-catching, because also with numerous videos and commercials the brand Gucci constantly inspires with high quality and excellent realization. In each video and commercial, Gucci's latest collections are included, along with other accessories and products such as perfume, jewelry and bags. Just like the Gucci brand philosophy, each video is unique and full of creativity.
Exciting combination of horses and Gucci collections
Gucci's "Spring-Summer 2020" campaign is set in Los Angeles and shows horses and their human friends in paradoxical scenarios. Gucci incorporates the strength of horses into its collection. Naturally, one horse is designed by Alessandro Michele, the art is directed by Christopher Simmonds and the film is directed by Yorgos Lanthimos.
Stunning collection in the simple nature
An ode to innocence as we revel in nature and life as children is the idea behind the new Gucci Pre-Fall 2020 campaign. A childlike fantasy runs through the scenes depicting the beauty and personalities of a group of men, women and their beloved animals. With its call to nature, the campaign is ultimately an invitation to enjoy the simple things in life. Sometimes it takes very little or an outburst of imagination to find a balance.
Gucci style floral fragrances
Gucci fragrances are imbued with luster, timeless designs and fresh floral scents. With Gucci's fragrances, you'll be ready for every moment, whether it's everyday or leisure, with the perfect floral scent. Although finding the right scent is no easy task, Gucci's fragrances are always to the point. Although the brand's fragrances do not make up a large part of the collection, they are now part of the house's history, with fragrances like Gucci by GUCCI, GUCCI Flora, GUCCI Guilty and Flora by GUCCI – The Garden Collection.
Gucci Bloom a stunning and floral fragrance
The new Gucci fragrance, Bloom, is introduced by actors Dakota Johnson, Hari Nef and Petra Collins, starring in the film. The fragrance is a rich white floral scent, a bold scent that transports you to a vast garden of flowers and plants, a bouquet of abundance. The garden is as beautiful as the women, colorful, wild and diverse, just like the new fragrance from Gucci.
Guilty intoxicating perfume with a tangerine note
In this spot for Gucci's new fragrance, award-winning actor and musician Jared Leto and award-winning singer/songwriter Lana Del Rey play characters who live and love Los Angeles outside of social conformism. They embody the Gucci fragrances Gucci Guilty Pour Home and Gucci, which are both beguiling and sensual.
Gucci Oud the exotic, sensual fragrance with a traditional character
Inspired by journeys to exotic lands, the new Gucci Oud fragrance offers an imaginative blend of traditional Eastern ingredients. Natural oud is tempered with pear, raspberry and saffron along with other evocative essences to create a sensual and modern fragrance, both for her and him.
Behind the scenes of the creative processes
Gucci's numerous interviews and backstage videos provide exclusive insights into the manufacture of the products, such as dresses, bags and other accessories, the elaborate preparations for the fashion shows and creation of the brand's latest collection. Take a look at working at Gucci, whether as a tailor, creative director or model, Gucci remains a luxury brand with high standards, quality and attention to detail.
Exclusive interview with Gucci's professional creative director Alessandro Michele
Gucci's Creative Director, Alessandro Michele, talks about his work and the brand's latest creations. Above all, the creative director loves the creative confusion that he incorporates into his projects, which allows him to constantly find new ideas for collections. He currently works in the palace in Rome, which he loves as much as his work.
Unique insight into the making of the collections
Latest unveiling of Yuri Ancarani's exclusive backstage video about Alessandro Michele's Gucci and the newly designed Spring and Summer Collection 2020 for men and women. From fabric cutting and prototypes at Gucci's ArtLab in Florence, to fitting and installation at Gucci's Artelier, they all look at the writings through to the finished Gucci product.
Special insight into how the Met Gala outfits are fitted by stars like Harry Styles
After over a month of design process that began at Gucci's design studio in Rome, the dresses and suits of the Met Gala are taking shape under the watchful eye of Gucci's creative director, Alessandro Michele. Exclusively shown to Gucci's celebrity guests as they try on their individual looks, all the way to walking the red carpet for the Met Costume Institute benefit event. The video features special celebrities such as Harry Styles, Florence Welch, Jared Leto, Saoirse Ronan and Dakota Johnson.
https://modelagency.one/wp-content/uploads/2020/07/gucci-runway-fashion-show-paris-mailand-high-fashion-sneakers-models.jpg
700
1200
Trainee
https://modelagency.one/wp-content/uploads/2023/03/logo-icon-model-agency-one-new-york-los-angeles-paris-milan-london-best-agencies.svg
Trainee
2020-07-23 14:33:10
2021-09-29 15:04:08
Gucci: Floral Fragrances, spectacular Fashion Shows & Harry Styles