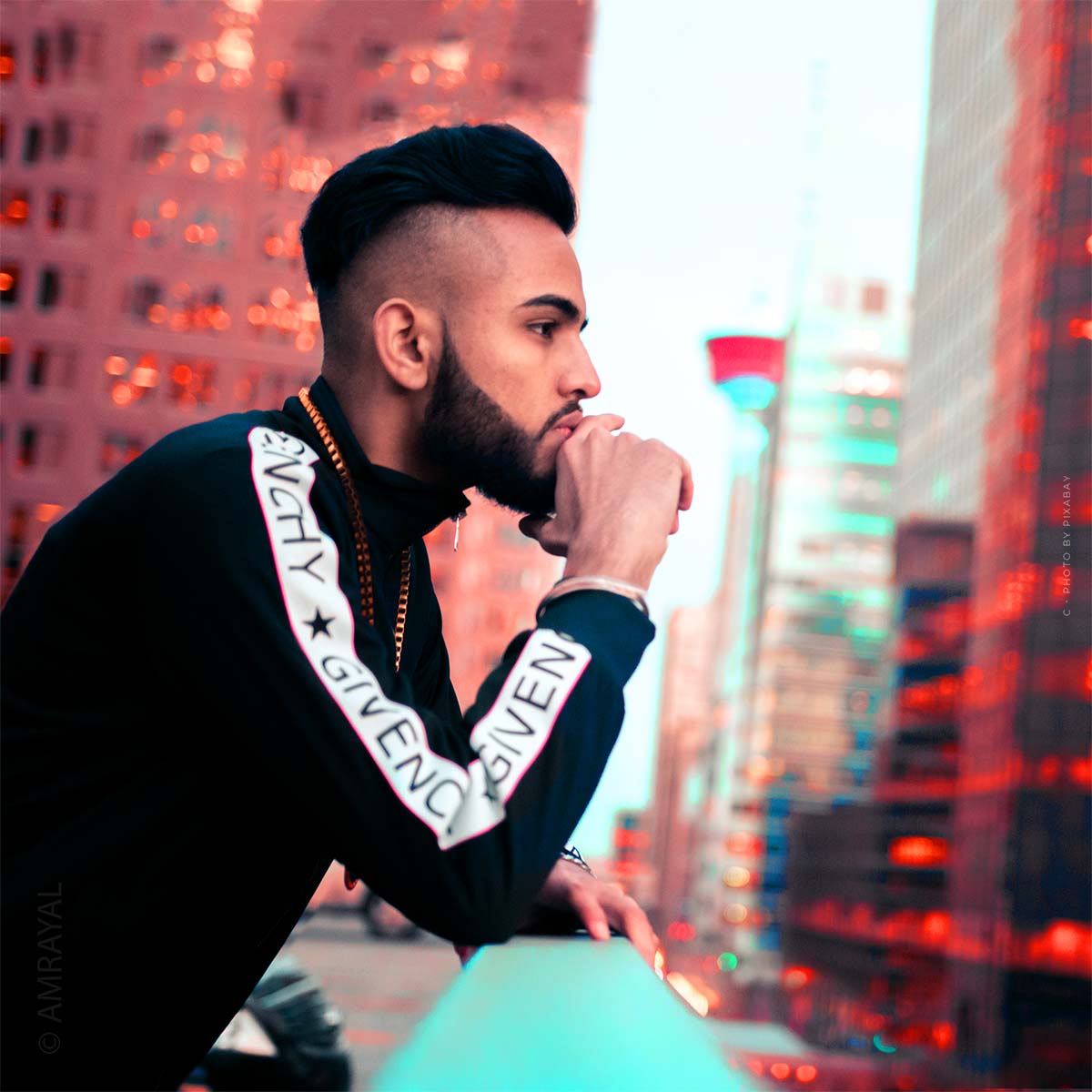 Hubert de Givenchy: His Fashions Shows, Favorite Models & Exclusive Interviews
Givenchy is still one of the biggest fashion brands today. Thanks to Givenchy's unique creations, the little black dress became famous and Jackie Kennedy became a fashion icon. The road to international breakthrough was long, but the list of successes is longer. Who is the great designer behind the luxury brand Givenchy? Which Hollywood celebrities have already stood before the camera for him? These questions will be answered here.
Fashion designer and Visionary: Hubert de Givenchy
With its world-famous collections for women's and men's fashion, Givenchy has sensually reinterpreted the codes of elegance, refinement and femininity since its foundation in 1952. Hubert de Givenchy was an ambitious visionary and just 24 years old when he founded his brand. He was able to foresee the casual chic and democratization of luxury that would shape the 20th century. Here you can see Givenchy's most famous advertising videos, faces and catwalk shows from recent years.
Learn more about Givenchy here
Eccentric runway shows & charming commercials
Models in exciting dresses. Magnificent backdrops. Innovative concepts. Never boring at Givenchy. While the models walk up and down the catwalk in typical Givenchy fashion, the creative minds of the company are always coming up with new storylines for the advertising clips. Convince yourself here of Givenchy's exquisite work.
Feature x CM Models
Your in Germany the next days or weeks? Discover CM Models x Germany Casting Tour 2023.
Imaginative haute couture: feathers, ruffles and lots of glitter
Givenchys haute couture is always characterised by innovative extravagance, feminine noblesse and timeless boldness. As creative director Claire Waight Kellers explained backstage: "I wanted to step it up a notch for myself, to push it into something that has a little more theater. Check out this exclusive fashion show.
Emancipated menswear: Bright colors and bold patterns
This short film by Alice Kong, shot at Villa Palmieri in Florence, Italy, shows the activities the boys spend the summer of their lives wearing the new "Nouveau Glitch" collection. This collection, designed by Clare Waight Keller, with its bright colors perfectly matches the environment of the video and the extraordinary models.
The legendary fashion label and its Hollywood favourites
Pop star. Actors. International models. Influencer. They all love Givenchy and Givenchy loves them. You can often see Hollywood's A-list in the brand's current campaigns. They are also regular guests in the exclusive showrooms. And even hip hop legends wrote songs about their love for the fashion empire.
New advertising face and gifted pop singer: Ariana Grande
In 2019, actress and pop legend Ariana Grande was the new campaign face for Givenchy. The beauty was photographed by star photographer McDean in the main looks of the "Winter of Eden" collection. Check out the clip here.
Celebrity customer in Givenchy's showroom in Paris: Kim Kardashian
A so-called showroom is a shop area which is only used for presentation purposes. The entrepreneur, model and actress Kim Kardashian, wife of Kanye West, visits the Givenchy showroom in Paris as seen in this video.
Inspired song about Givenchy fashion: Young Thug
Young Thug is a rapper who belongs to the typical Southern rap style, i.e. with a somewhat blurred pronunciation and influences from dancehall and trap. Young Thug has sold more than 39.6 million records in his career and has now written a song with Birdman the CEO of Cash Money Records a hip hop label from New Orleans about the fashion brand Givenchy.
Hubert de Givenchy & Riccardo Tisci in interview
Who was Hubert de Givenchy? What inspired him? You can see the gifted designer openly and honestly here in an interview. We also show you exclusive insights into the thinking of creative director Riccardo Tisci. You can also find out how he influenced the Givenchy brand here.
Hubert de Givenchy: The last interview
Hubert de Givenchy was a French fashion designer, couturier and designer. Who founded the fashion and cosmetics company Givenchy, which is now internationally known, in Paris in 1952. This interview shows his interesting and moving story of how everything began with the Givenchy fashion label.
Givenchy's Creative Director in an exclusive Vogue interview
Who is Riccardo Tisci? And what made his designs for Givenchy so revolutionary? In 2013, journalists from the based Vogue magazine sat down with the designer, offering an exclusive insight into the world of the luxury brand Givenchy.
The fashionable influence of Riccardo Tisci
What was the first outfit designed by former creative director Givenchys? Where does he get his inspiration from? And who are his favourite designers? He answers these questions here in this interview.
The women behind the brand's success story
Behind the breakthrough of the fashion giant Givenchy there is also a feminine touch. After Riccardo Tisci left the company, Clare Waight Keller followed as creative director of the brand. Alongside her, Audrey Hepburn and Jackie Kennedy have also played an important role in Givenchy's history.
Artistic director and driving force behind the brand: Clare Waight Keller
"There's excitement in the air," says Clare Waight Keller in this video, which accompanies her on her trip through China in July 2019. Her journey took her from Beijing to Shanghei. What the Chinese tradition has in common with the Givenchy brand can be seen here in the video.
The muses of Givenchy: Jackie Kennedy and Audrey Hepburn
Initially fired for his fancy fashion ideas, fashion legend Givenchy later established himself as a celebrated visionary and designer. His muses: Jackie Kennedy and Audrey Hepburn, who turned his clothes into must-have designs.
https://modelagency.one/wp-content/uploads/2020/06/Givenchy-Designer-Listen-Videos-Parfums-Kleider-Mann-Pullover-Model.jpg
1200
1200
Trainee
https://modelagency.one/wp-content/uploads/2023/03/logo-icon-model-agency-one-new-york-los-angeles-paris-milan-london-best-agencies.svg
Trainee
2020-07-03 10:46:28
2020-11-11 11:14:48
Hubert de Givenchy: His Fashions Shows, Favorite Models & Exclusive Interviews